Warning: Spending even a few minutes on the Zepel Fabrics new website may make you want to totally redecorate your house! With over 10,000 products across 240 collections building a new website for Zepel Fabrics was no small task.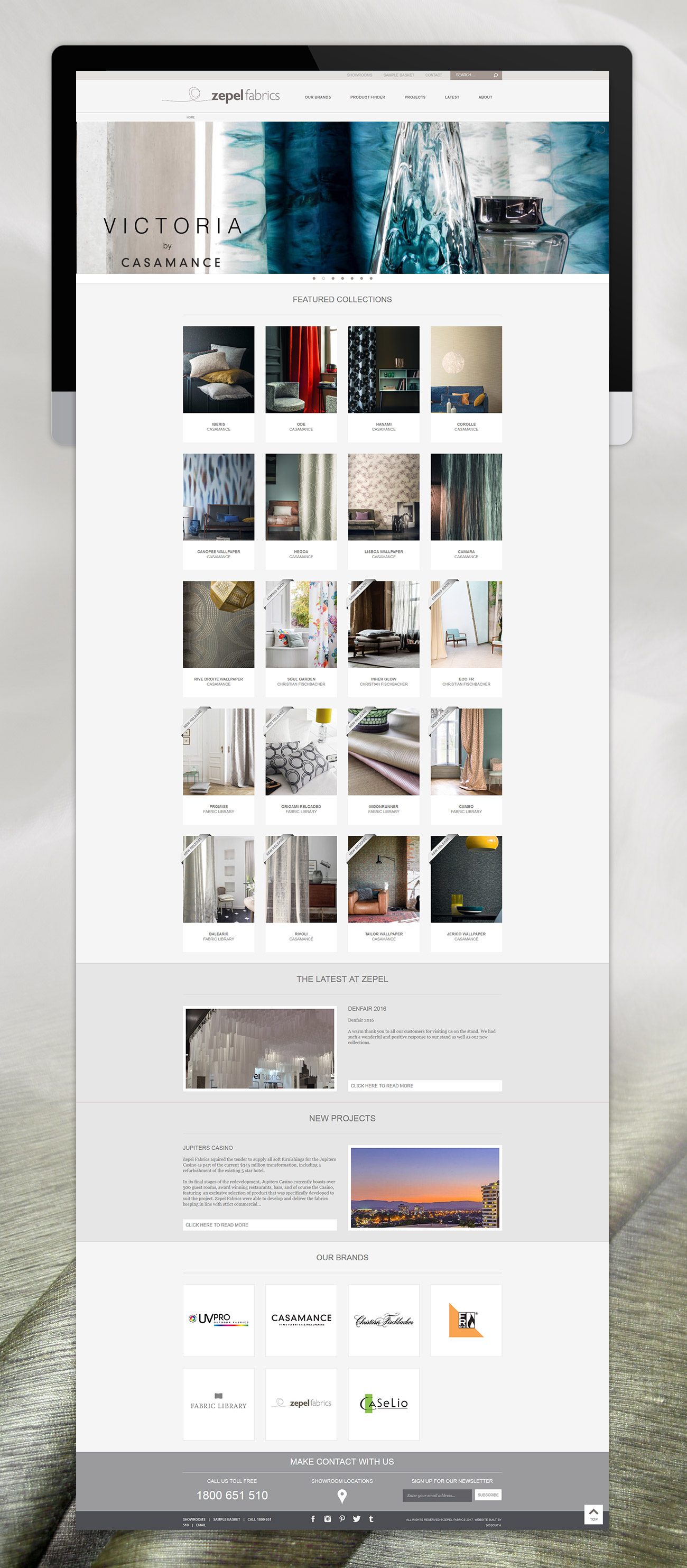 Textile specialists.
Zepel Fabrics are Australia's leading wholesalers of furnishing fabrics working with architects and designers, decorators, manufacturers and homemakers alike. With one of the largest collections available in Australia, their A to Z range covers a gamut of colours, patterns and textures in high quality velvets, jacquard fabrics, printed jacquards, sheers and upholstery fabrics for both residential and commercial applications.
Although this was one of the bigger websites we've built with over 10,000 designs across 240 collections, it was a silky smooth process. The home page showcases some beautiful images of the products, featured collections, latest news and new projects. We also custom built a powerful yet simple to use product finder to allow customers to find what they are looking for quickly and easily.