Evisent is an IT company with their sights set on the future. Their goals as a technology-consulting firm are to help their clients businesses flourish. They engaged us for a website that would emit a sense of efficiency, productivity and professionalism.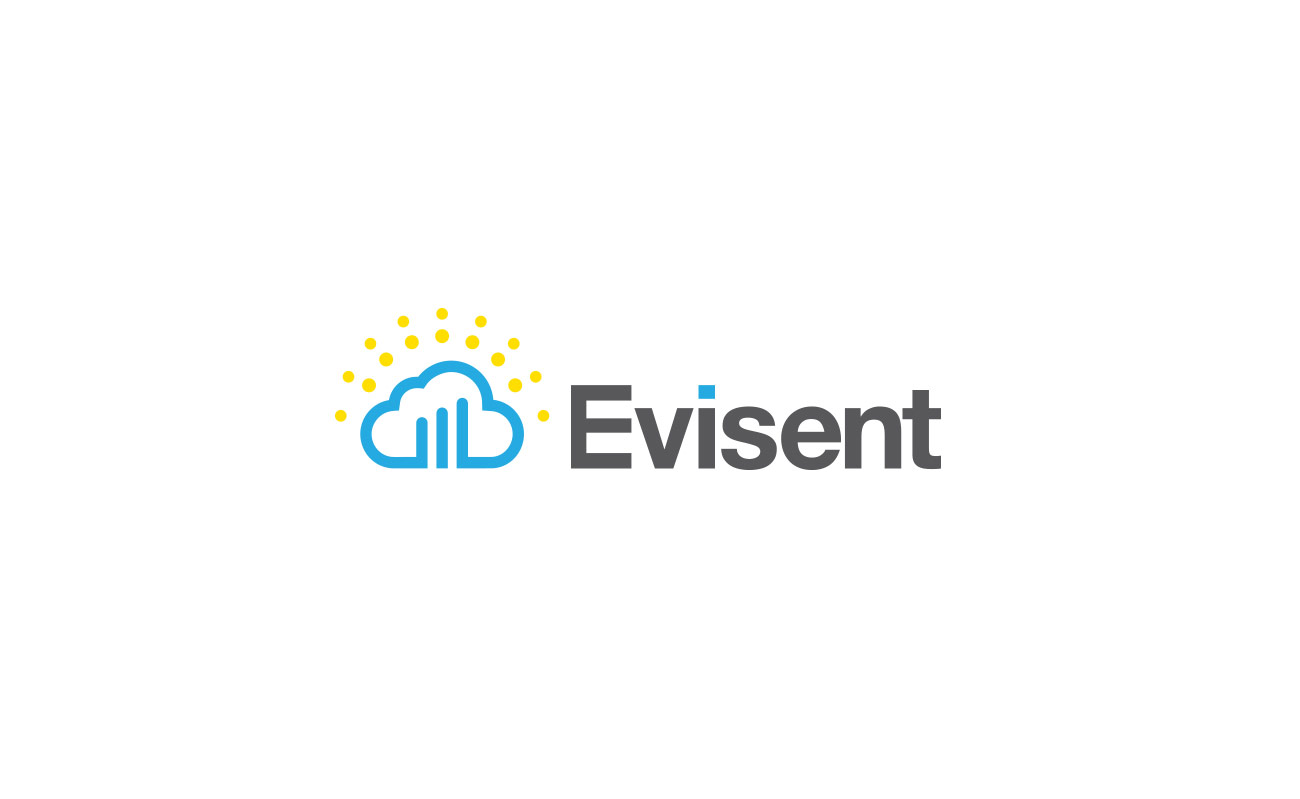 I.T. riffic!
The fresh and contemporary style we established for the Evisent website is a response to the passion our client has for new and emerging technologies. Elements of the website such as animation have been constructed to maintain a high level of engagement with the viewer. We have also adopted a cloud theme throughout the site as a visual link to Evisent's Cloud based services. This has introduced a calmness and serenity that assisted in conveying our clients' corporate and professional image.
As a responsive website this company will look great on all devices. So go check it out for yourself and find out what Evisent can do for your business.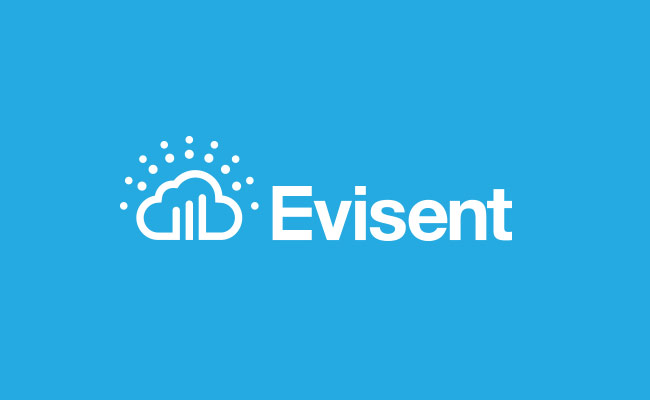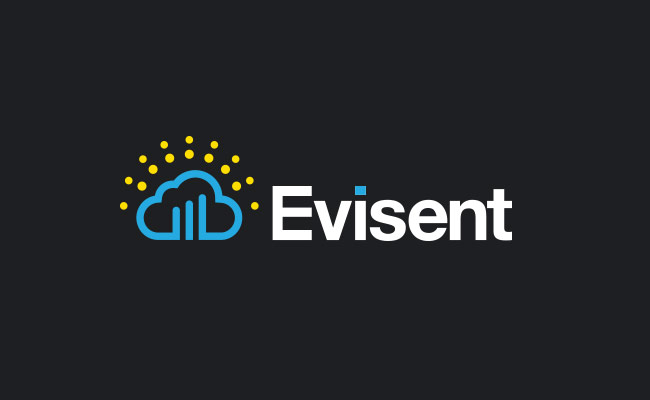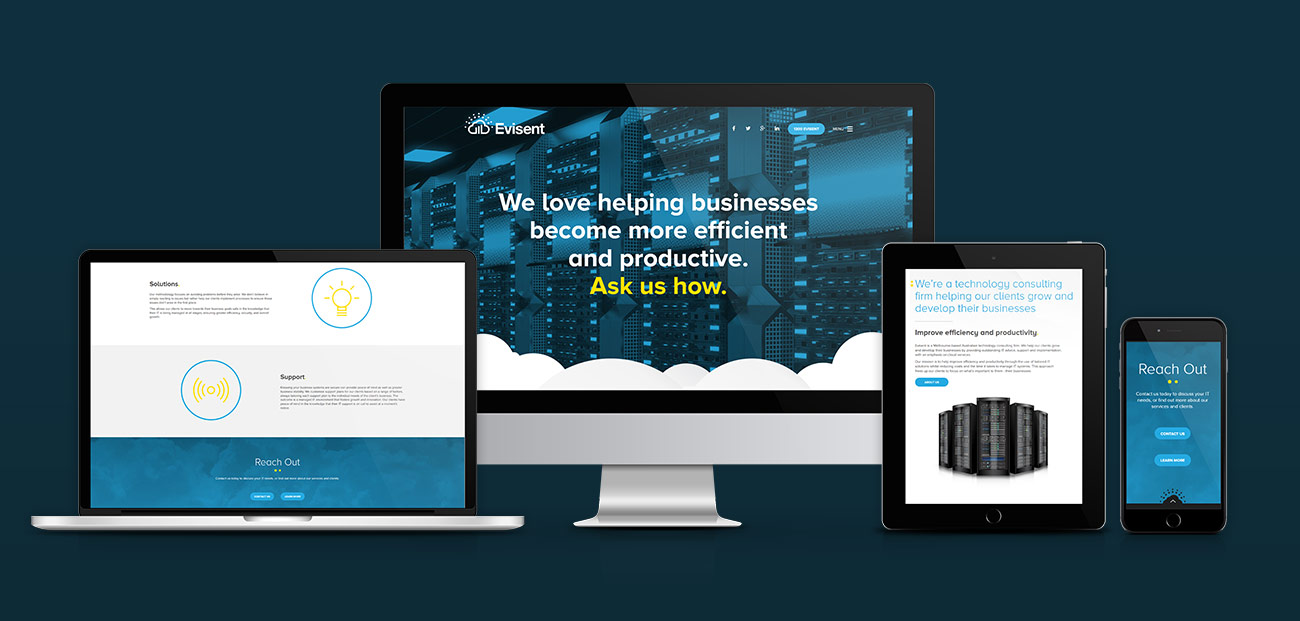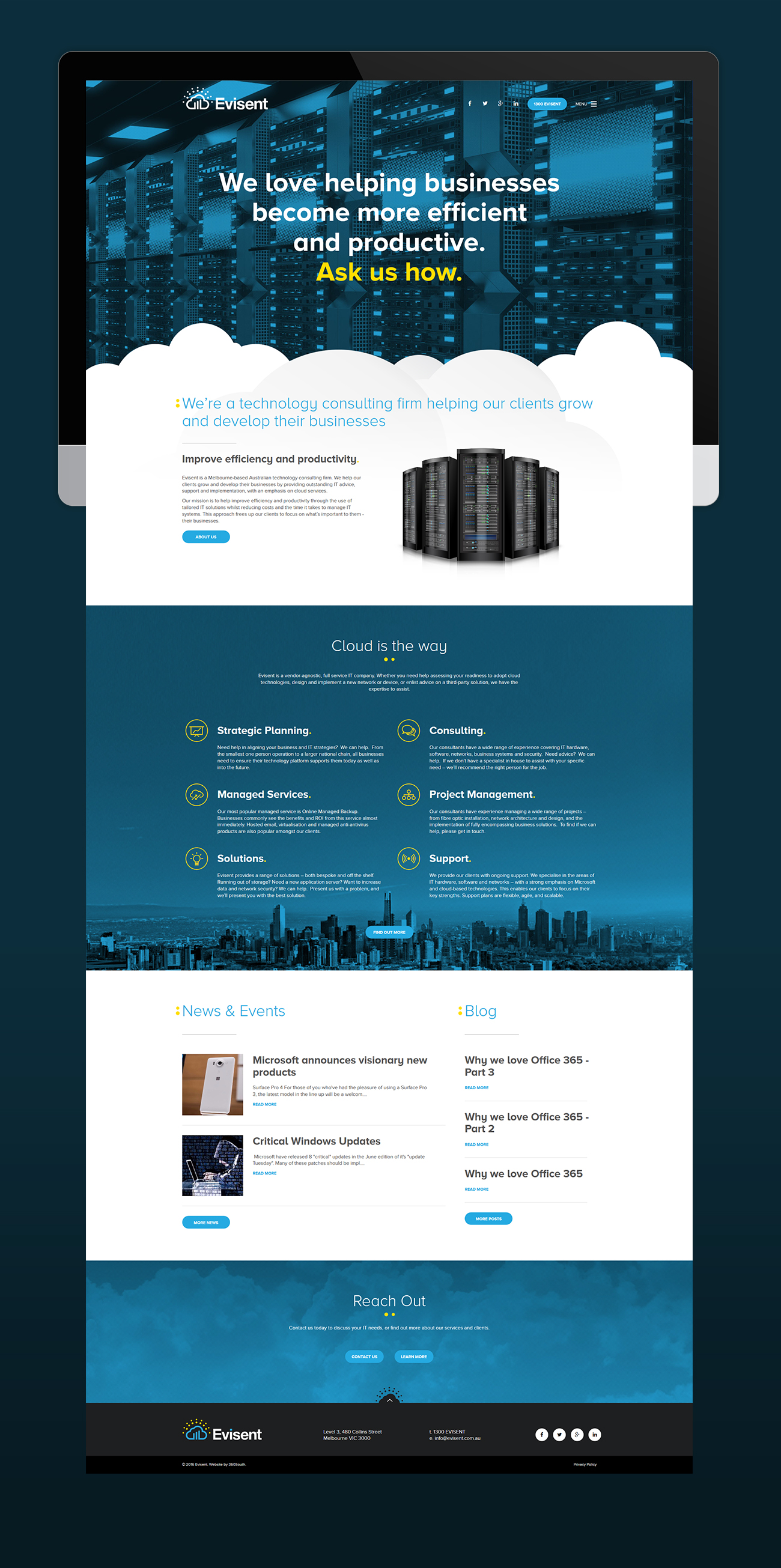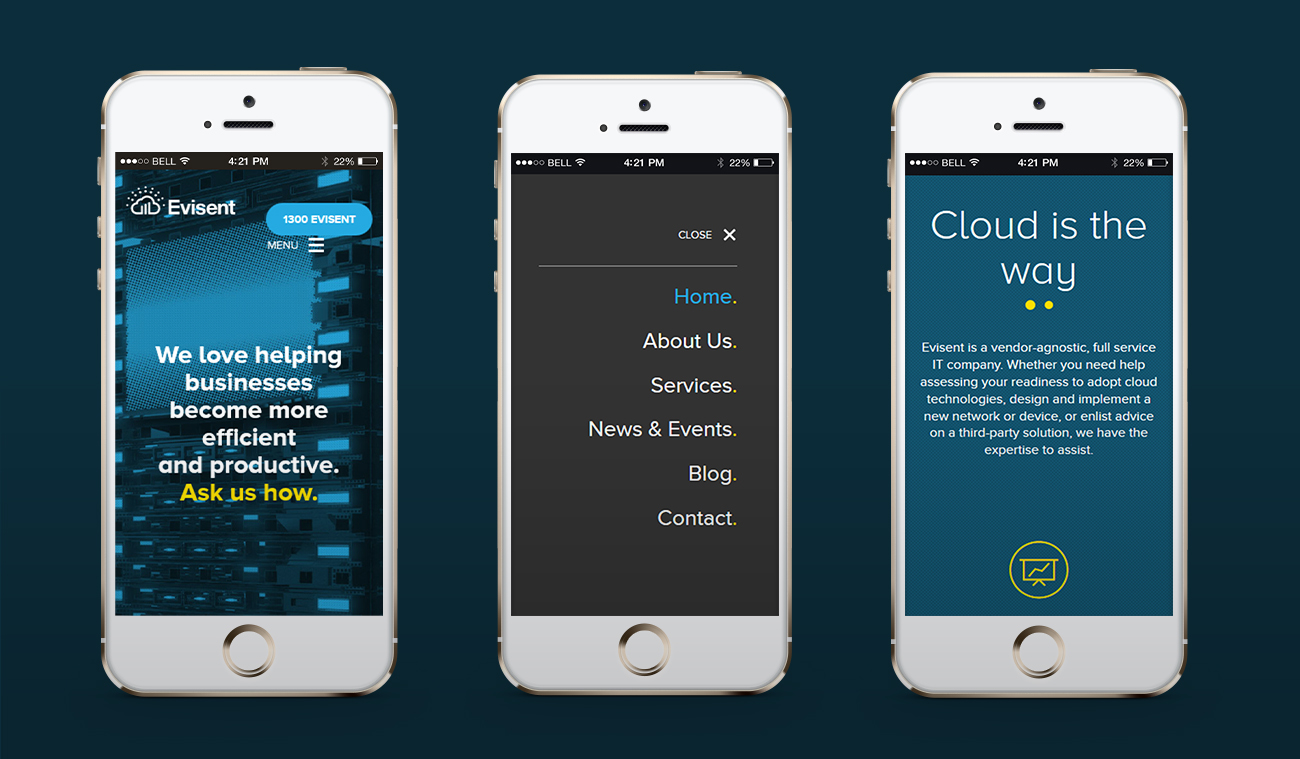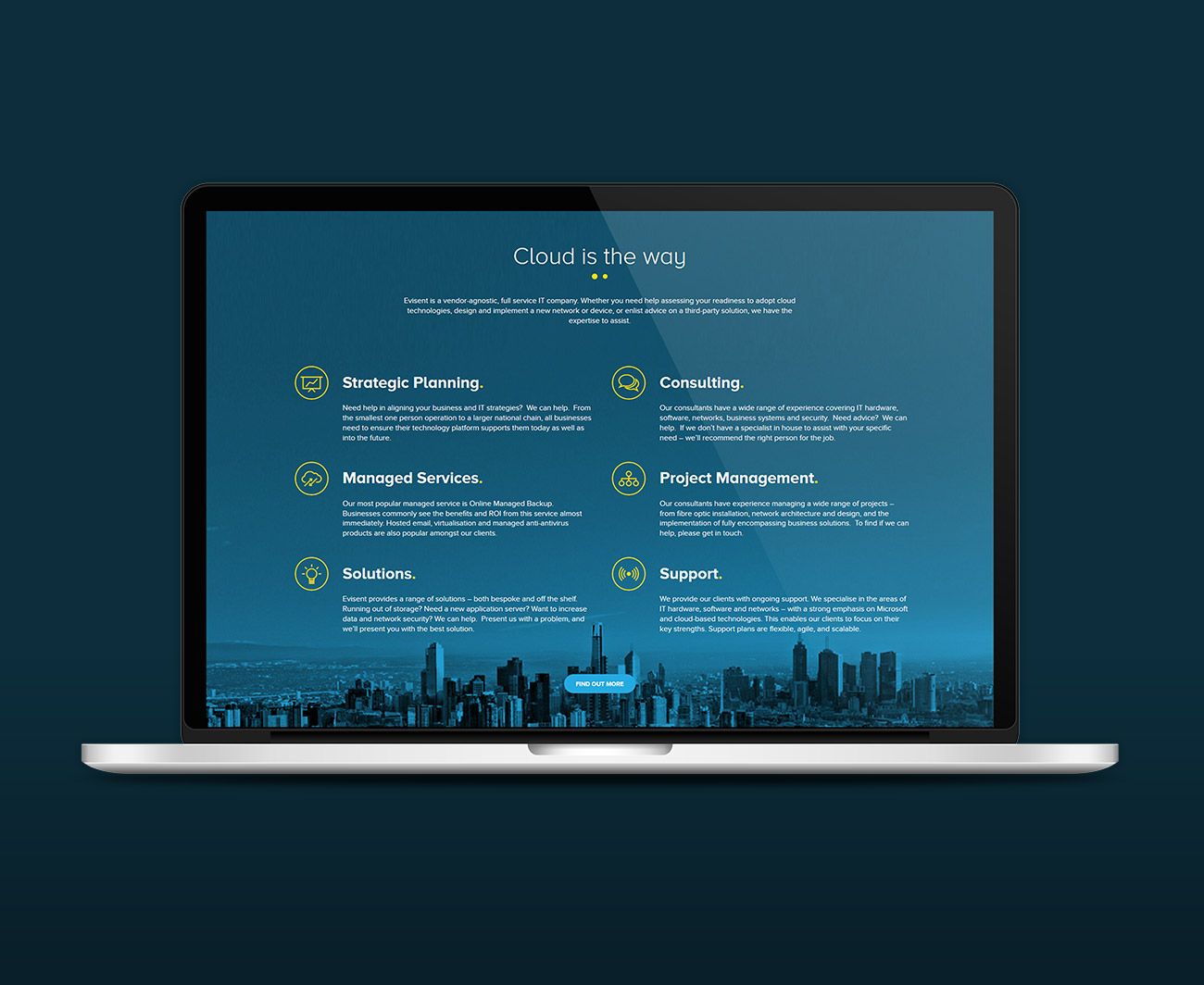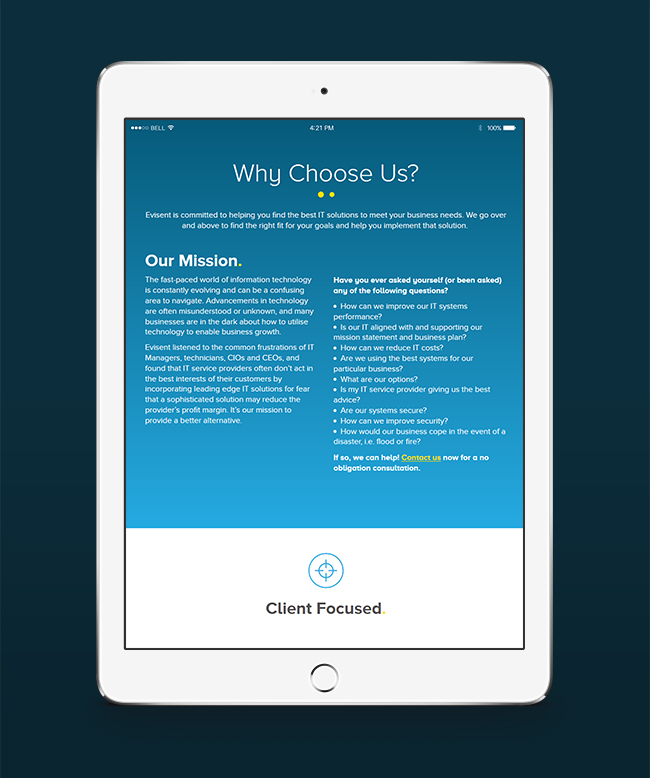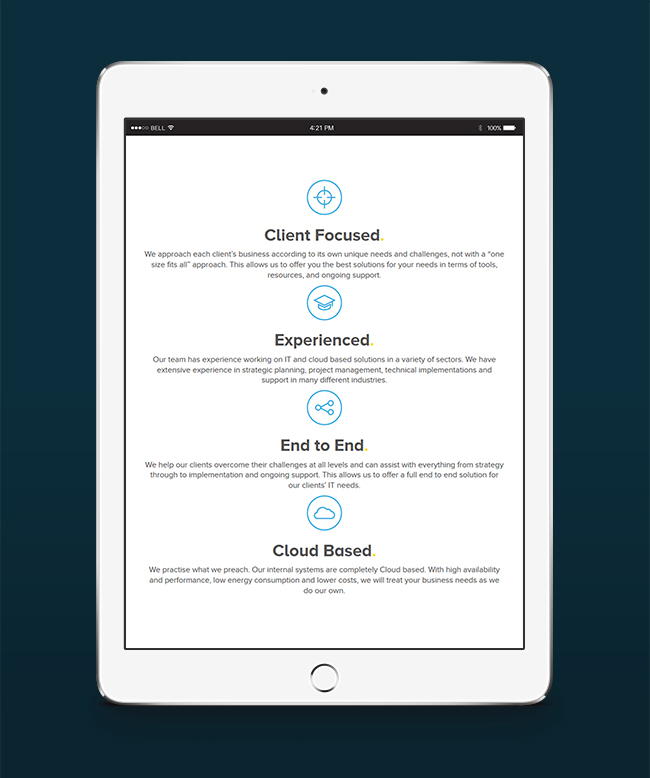 Contact
11 Moray Street
Southbank VIC 3006
Telephone (03) 9699 5110
Email info@360south.com.au