Powder Recon is a distinctly chilled out (pardon the pun) Australian business. They've been carving it up in Japan since 2006 and it's all about providing amazing skiing and snowboarding adventures.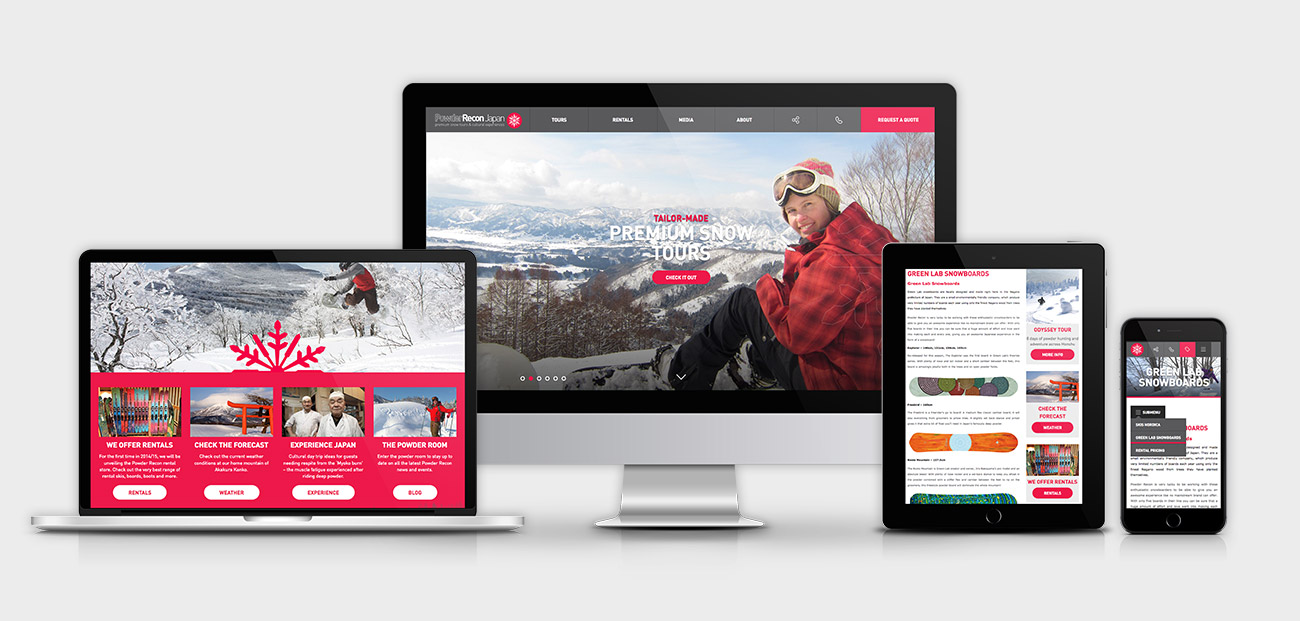 Japanese ski and snowboard adventures that are off the charts!
Tailored to those who seek adventure, these tours appeal to all snow lovers who are looking to make some fresh tracks. Specializing in places a little off the beaten track, they take their guests into the heart of Japan, where foreign tourism is as rare as a queue for the lifts. Incorporating everything to make your stay as breezy as possible – Powder Recon tour packages include accommodation, lift passes, transfers, dinners, discounts and more.
This new website refresh has given Powder-Recon a facelift that includes the ability to be responsive on all devices, a more modern interface, and fresh content. They've even recently added an exciting "Secret Tour", so exclusive that you'll have to sign in to discover what's on offer!