Graphic Design
Photography
Video
Virtual Tour
Website
Aussie made – check! State of the art manufacturing processes – check! Unsurpassed aesthetics – check! Fantastic website that's going to bring in the customers – check, check! And of course, many incredible caravanning adventures around Australia – hell yeah!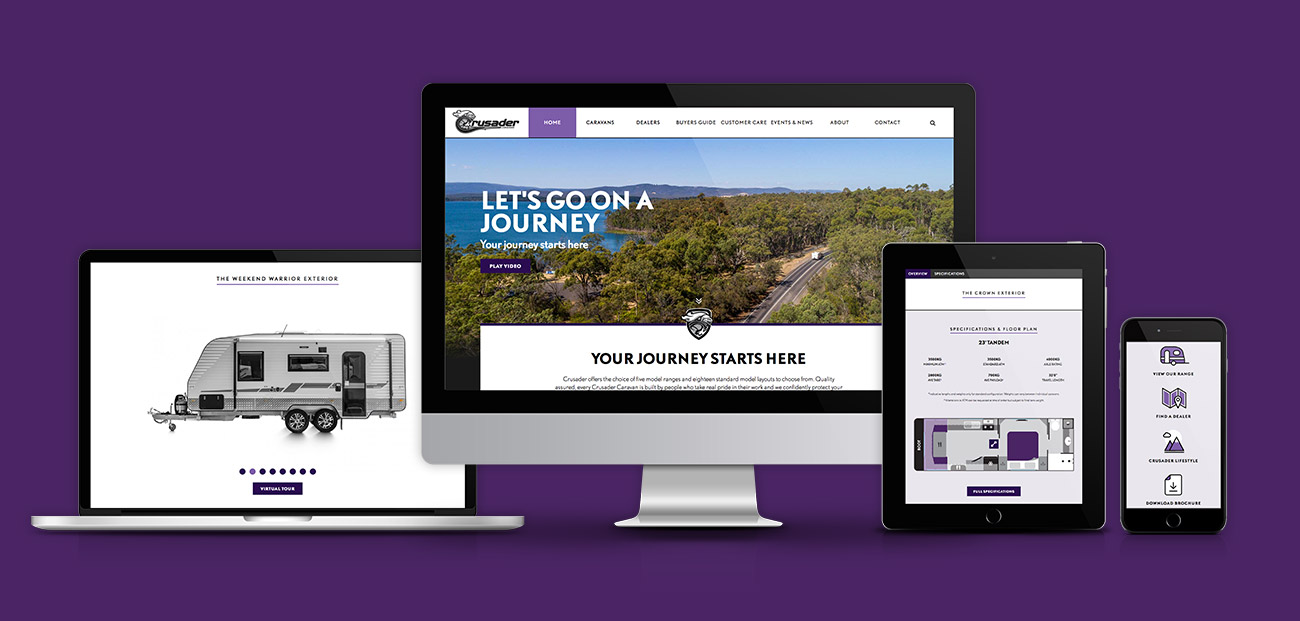 Caravan companies are our cup of tea.
We gave Crusaders' the special treatment by completing the website with in-house video production, product photography, drone photography, brand restoration, floorplan illustration and more! We also designed a complementary Crusader Caravans booklet allowing sales team to provide potential customers with a material reminder of their brand. Now that Crusaders are on the map as reputable and professional company with the looks to match – we can't wait to see what the future has in store!