"The team at 360South took our old outdated websites with old font and boring graphics and changed it into a modern, attractive easy to navigate site for our customers."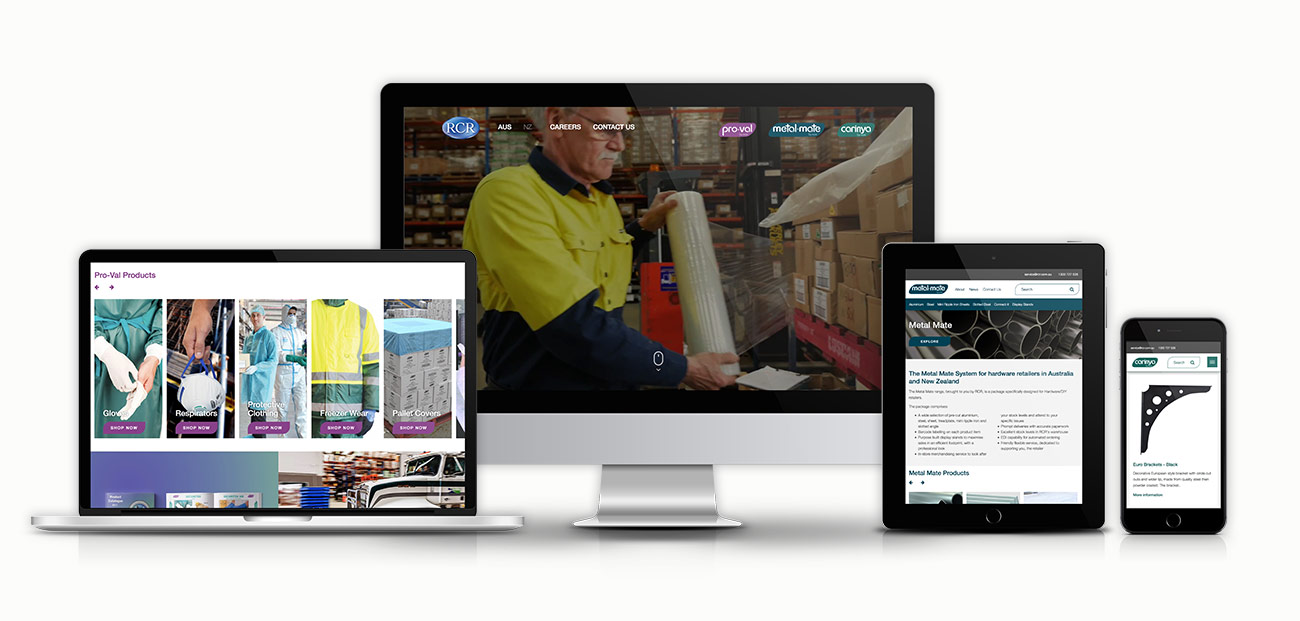 Safety products,
metal products and
bracket products
RCR is a product supplier that deals in 3 major sectors – Safety products, metal products and bracket products. 360South worked with RCR to re-design and develop their 1 and 3 child websites.
Our goals were to Increase RCR's brand awareness and online sales, we were to establish the brand cohesion and user friendly functionality that they had previously lacked. Our outcome was 3 renewed, clear and user-friendly ecommerce websites that look great on every device.
Testimonial
"Our company has just launched revamped websites for each of our 3 brands thanks to 360South. The team at 360South took our old outdated websites with old font and boring graphics and changed it into a modern, attractive easy to navigate site for our customers. Having the complexity of 3 completely different brands and thus 3 different websites 360South were able to produce sites that kept the continuity of our company across all 3 sites, while still keeping the essence of each of the brands visible on each site.
The team at 360South were very easy to deal with, open to suggestions and quick to respond with any questions we had throughout the project. Thank you to all the team at 360South we are more than pleased with our new look sites."
- Rachel Zammit
RCR Visual Merchandising Manager