XLam House wants to shine a spotlight on the sustainable building material that is Cross Laminated Timber. Their team came to 360South with a single idea – to create a bespoke blog-style visual platform, allowing the public to explore the unique beauty of Cross Laminate Timber houses. The rest was in our hands.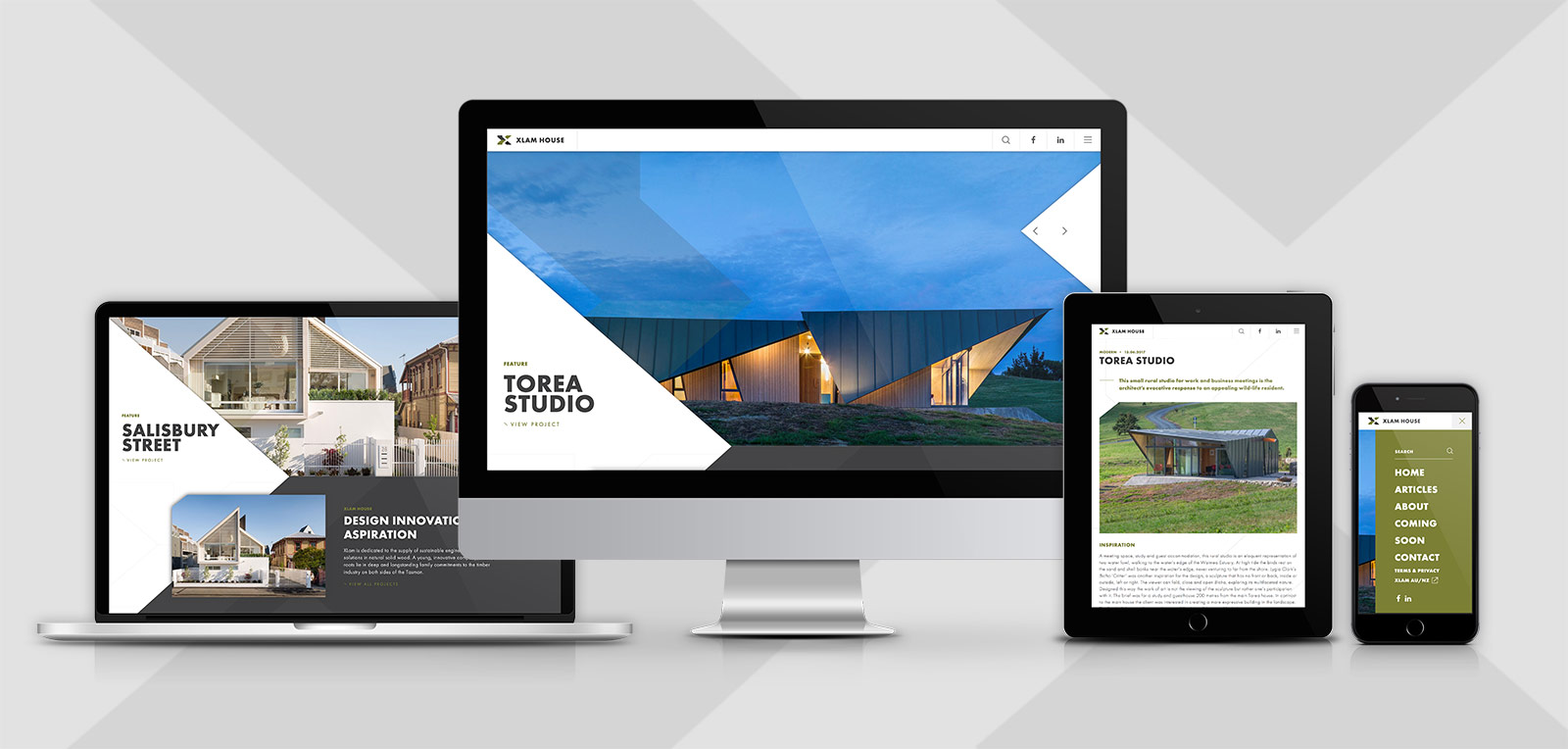 It's all about strong brand identity.
Xlam is a young, innovative company who are committed to the supply of sustainable engineered building solutions in natural solid wood. XLam House is a new initiative intended to showcase the most impressive uses of Cross Laminate Wood, aiming to increase public awareness of this exceptional product.
Such striking architectural design calls for an equally impressive website. 360South jumped on-board to design and develop a striking boutique website with a strong brand identity. The final outcome was an effortlessly responsive, creative and modern website who's brand is now solidified into its core.
Now it's time for you to visit the XLam website to discover what Cross Laminated Timber is, why it's so great and how incredible it looks!