Perched off the coast of Scotland is the world's oldest surviving sea-washed lighthouse. The Bell Rock Lighthouse has been standing strong in the punishing North Sea since 1810. This enduring symbol of safety lends its name to Bellrock Group, delivering superior protection and integrated services right across Australasia.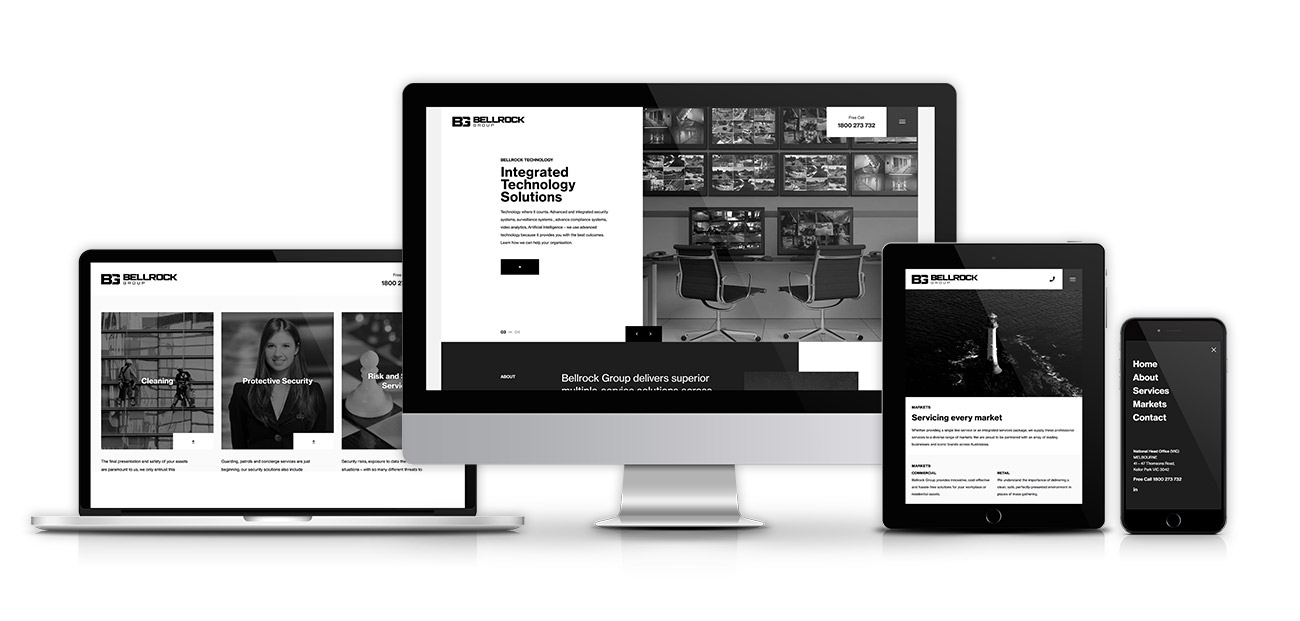 Security needs a
strong foundation
Bellrock Group offers everything from security and UAV, through to cleaning, risk and special services. Our designers created a solid, enduring logo that conveys the strength and safety of the world class security services offered by Bellrock Group.
The website showcases striking imagery with a bold, monochrome design. It features colour image hovers, an impressive menu design and side-scrolling services menu.
Bellrock are proud of their people. Our photographer was able to capture both the strength and personality of their team in a series of professional headshots for the staff page of the website.