Need money? No worries, just Nimble it. Nimble specialise in small, quick loans. And when they needed a website quick smart, we made it happen!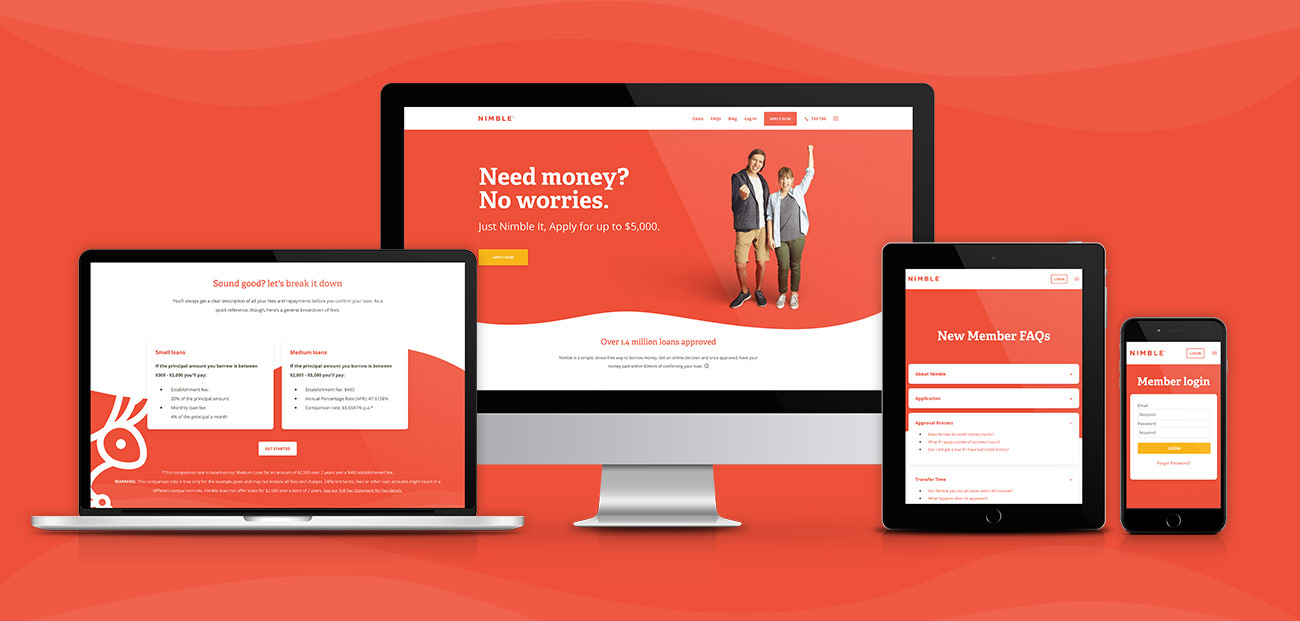 Simple loans,simple design
Nimble love being stress-free, forward-thinking, creative and enthusiastic, so we made them a website to match – a clean, spacious layout and a modern design infused with a little bit of character. Icons and interactive sliders make the loan research process simple and user friendly. The copy and images have been given a personal and relatable tone.
Like all our sites, the Nimble website is completely responsive – great for the large proportion of Nimble customers likely to use a phone or tablet to browse their site. Also featuring a blog, stylish FAQs and a sidebar pop out menu, this site deserves a virtual high five!