At 360South, we believe in giving back to the community. We are a proud sponsor of StreetSmart Australia in their fantastic work raising funds for grassroots homeless charities. Each year, their month-long DineSmart event enables diners at participating restaurants to add $1 per person to their bill, which helps to fund projects assisting homeless people in the local area.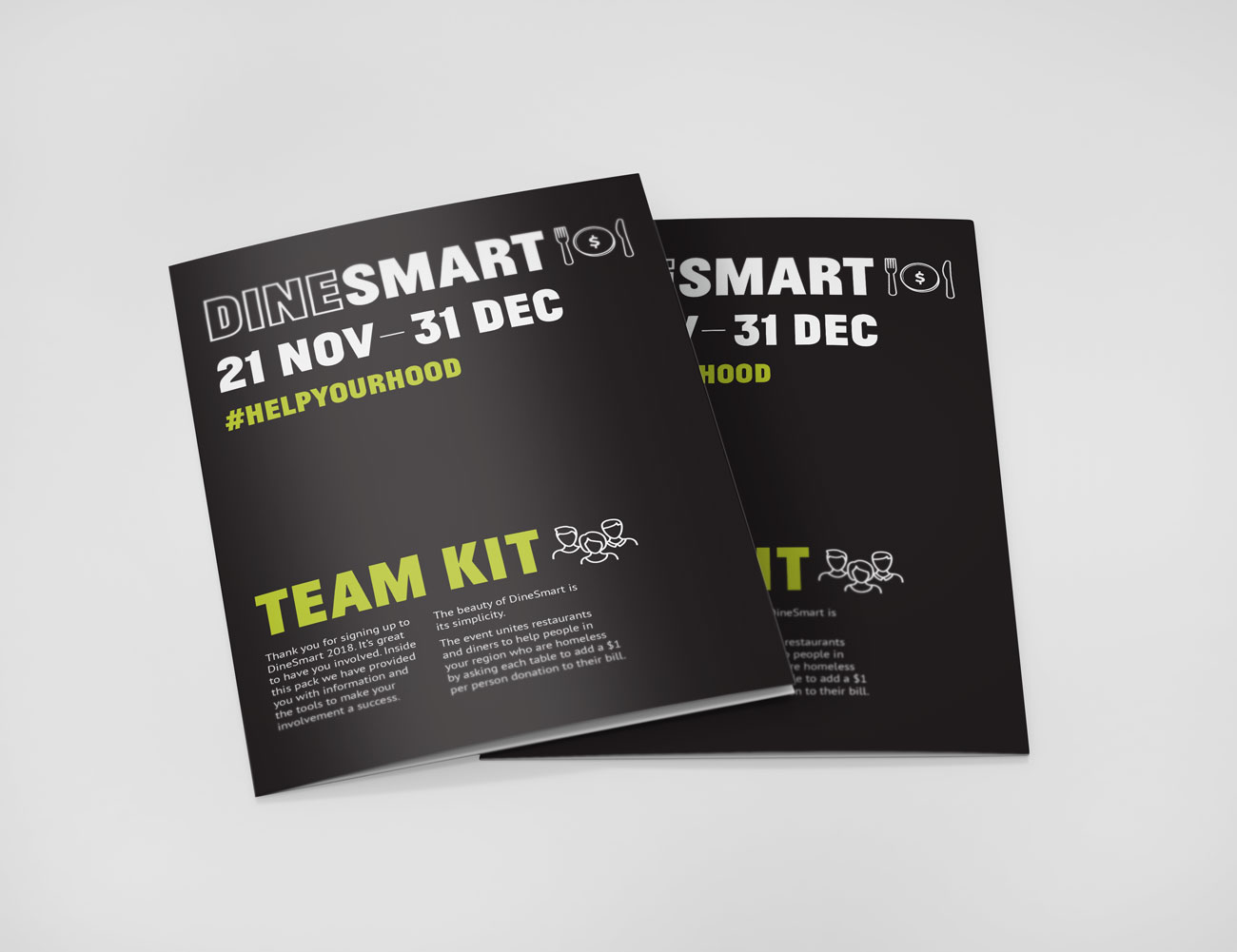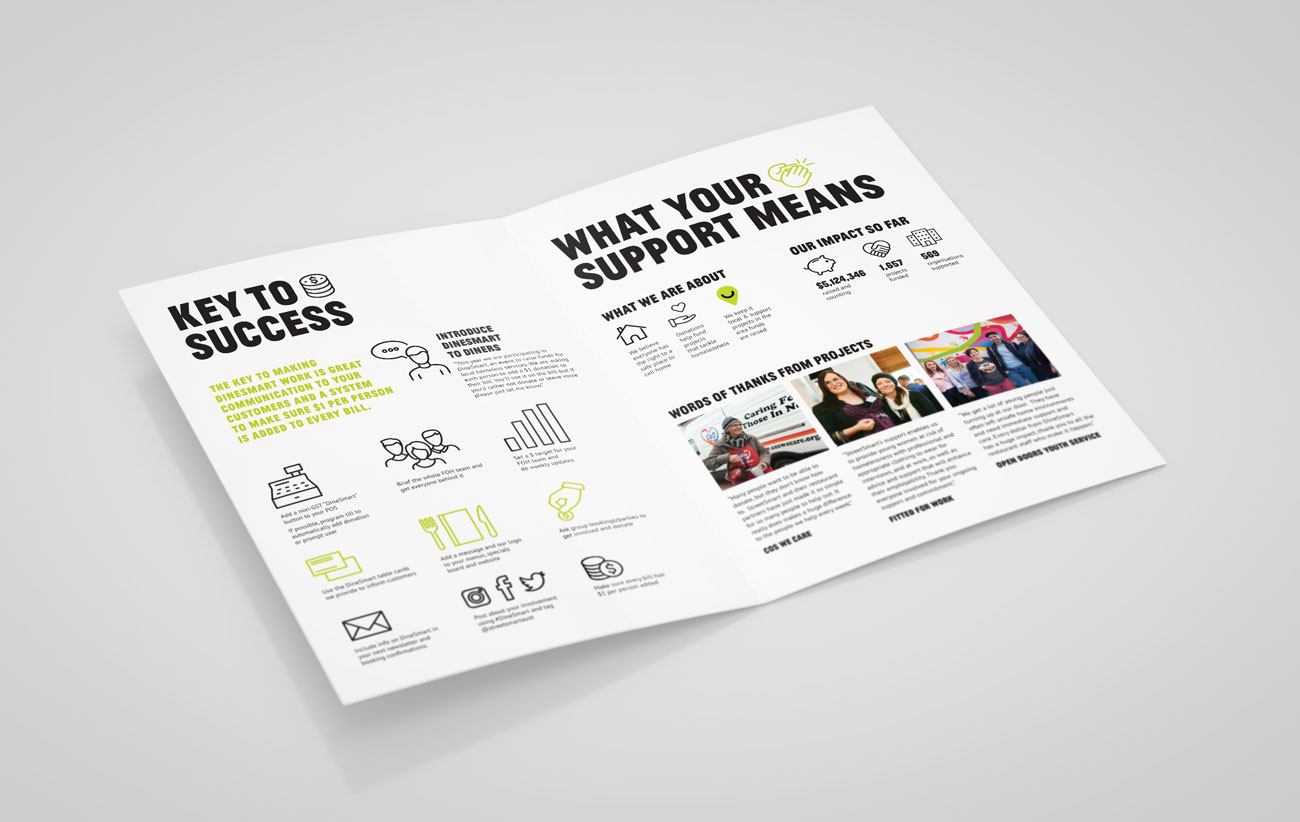 #helpyourhood

DineSmart already had a strong design - a simple but bold look and feel, using black and white and featuring a striking bright green highlight. Predominantly text based, the design uses stylised icons to add interest and to help make the design as user-friendly and simple as the event concept.
We created a suite of print and web collateral for DineSmart, including posters, a recruitment brochure, a team kit for participating restaurants, web ads and social media graphics.