A local menu served by an ornamental lake in natural bushland makes Dark Horse Café, Wine & Produce truly unique and we provided a unique website to match.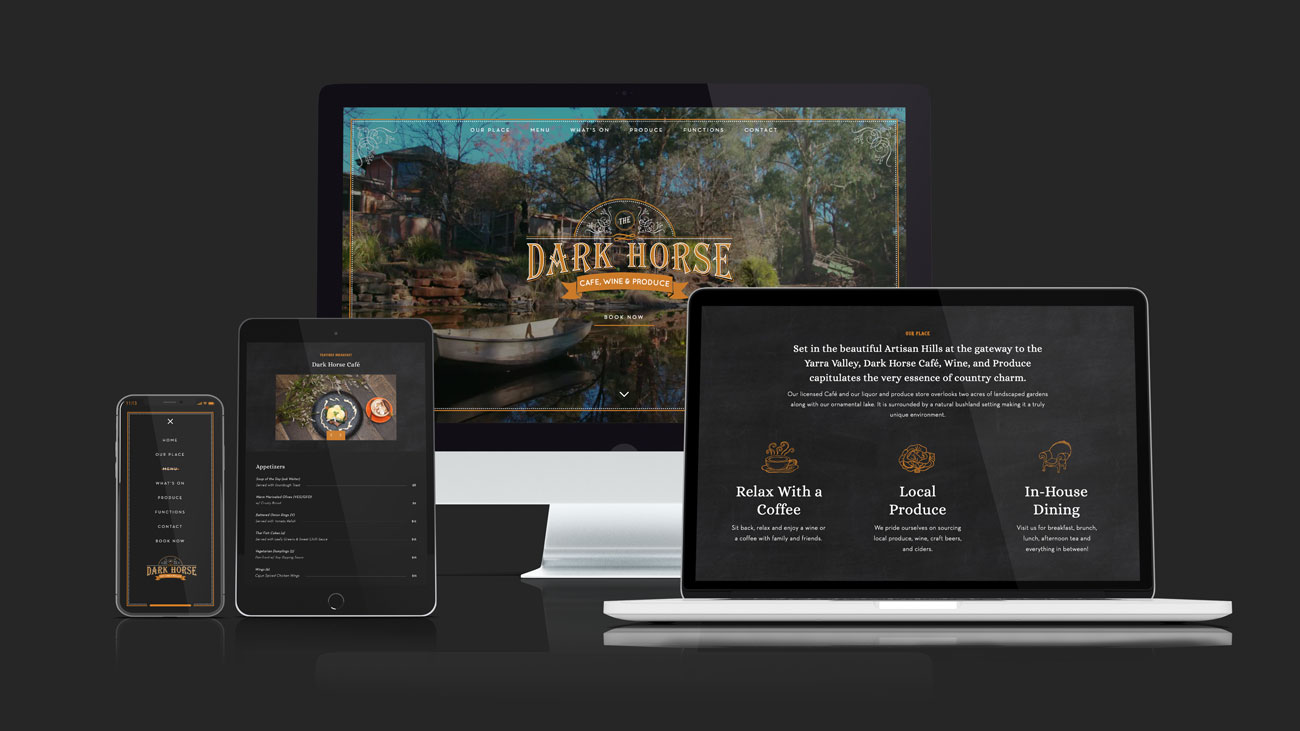 A one of a kind website for a one of a kind venue
Set in the beautiful Artisan Hills at the gateway to the Yarra Valley, Dark Horse Café, Wine, and Produce is the perfect place to enjoy the simple things in life, good food, a beautiful view and live entertainment. Our website design also wanted to keep it simple, removing clutter and highlighting the delectable food and the serene surroundings.
The dark background was inspired by the rustic chalkboards spotted throughout the café, it also helps to emphasise the colours of the food and natural environment producing a more relaxing website experience. A clean menu structure provides a simple user experience to help you find what you need with a minimal number of clicks so your relaxing afternoon starts before you even get to the café.