A clever platform for people staying in AUS, NZ or USA to find the cheapest options for sending money back home to the Pacific Islands. Designed and built with simplicity and user experience as a top priority we created the easiest way to compare and save.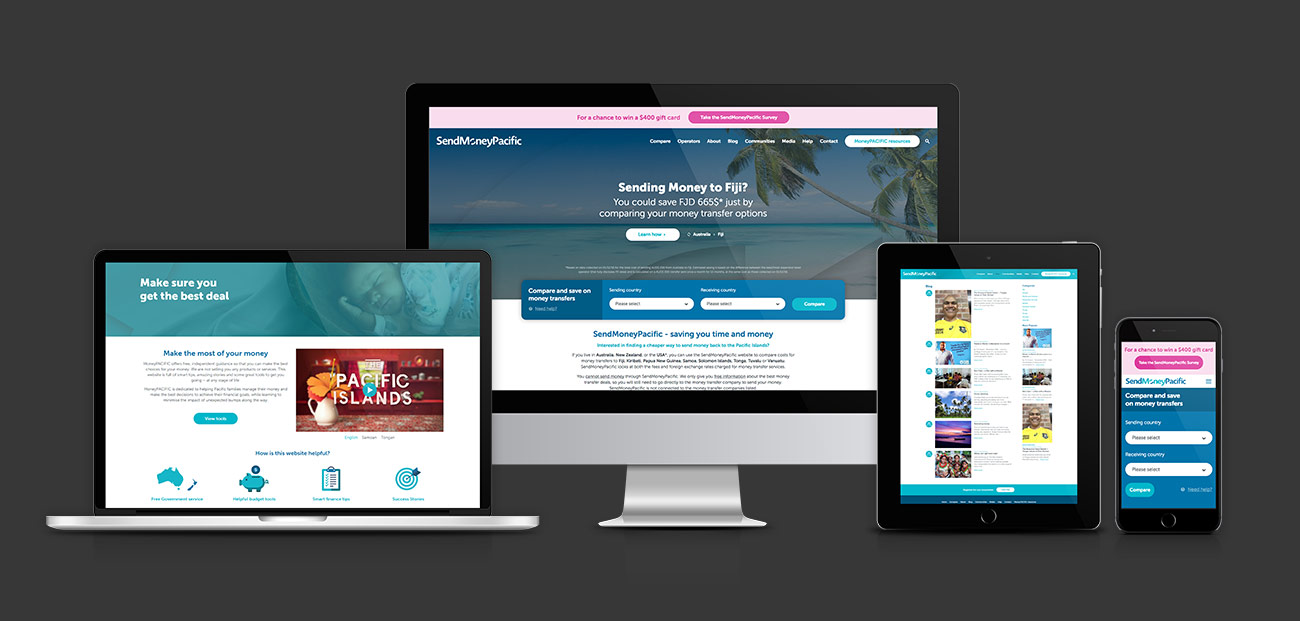 Outgrowing
an old shell.
It comes time in every websites life where it accepts that it's outgrown its shell and needs to move into a bigger, fresher and most importantly responsive website shell. The team at Send Money Pacific recently returned to their trusty web designers (us) for their 4th facelift.
Our challenge was to deliver SMP into a modern streamlined new look as well as improve the overall hierarchy of information to improve customer engagement. We planned this website strategically, incorporating a blog component to drive content towards the site, using clever coding to bring accurate savings examples straight to the user, as well as evolving the site into an educational resource by merging with Money Pacific.