The idyllic Mount Eliza beach setting of this day spa was all the inspiration we needed.
Featuring a spectacular virtual tour of the clinic and amazing photography throughout, we created a website as beautiful and clean looking as your skin will be after a visit to the Beauty Emporium.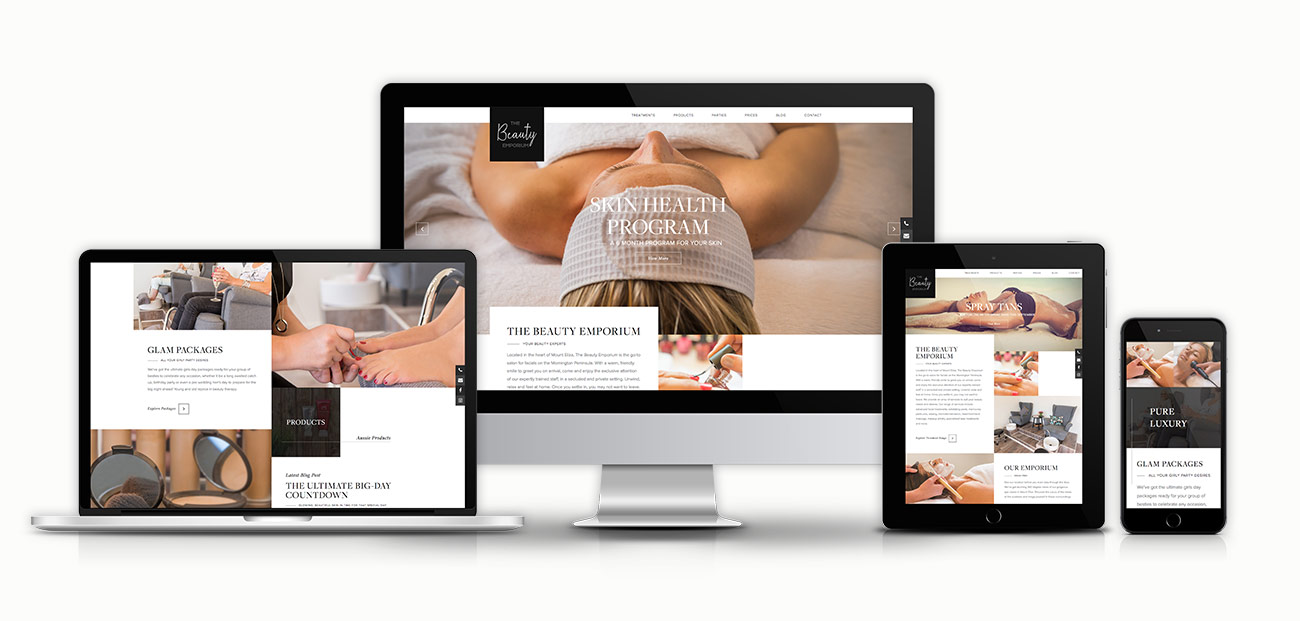 For Some Well
Deserved 'Me Time'
Offering an extensive range of skin and beauty treatments, The Beauty Emporium is the complete feel good day spa. Specializing in all things skin, the girls at The Beauty Emporium provide therapies such as microdermabrasion, derma peels, facials and so much more.
Inspired by the essence of the beautiful Mount Eliza beach view, 360South designed a website that is clean, gorgeous and hero's the beautiful photography our team captured of the extensive treatments available. With gems such as a virtual tour of the clinic, sidebar icons for easy access to contact details/social media links, and an on-trend mix and match layout that beautifully represents the notion of style, cleanliness and modernity.