In the vehicle world, image matters. That's why in our recent overhaul of Goldstream RV's website we've created the wow factor when it comes to their magnificent range of campers, pop tops, and caravans.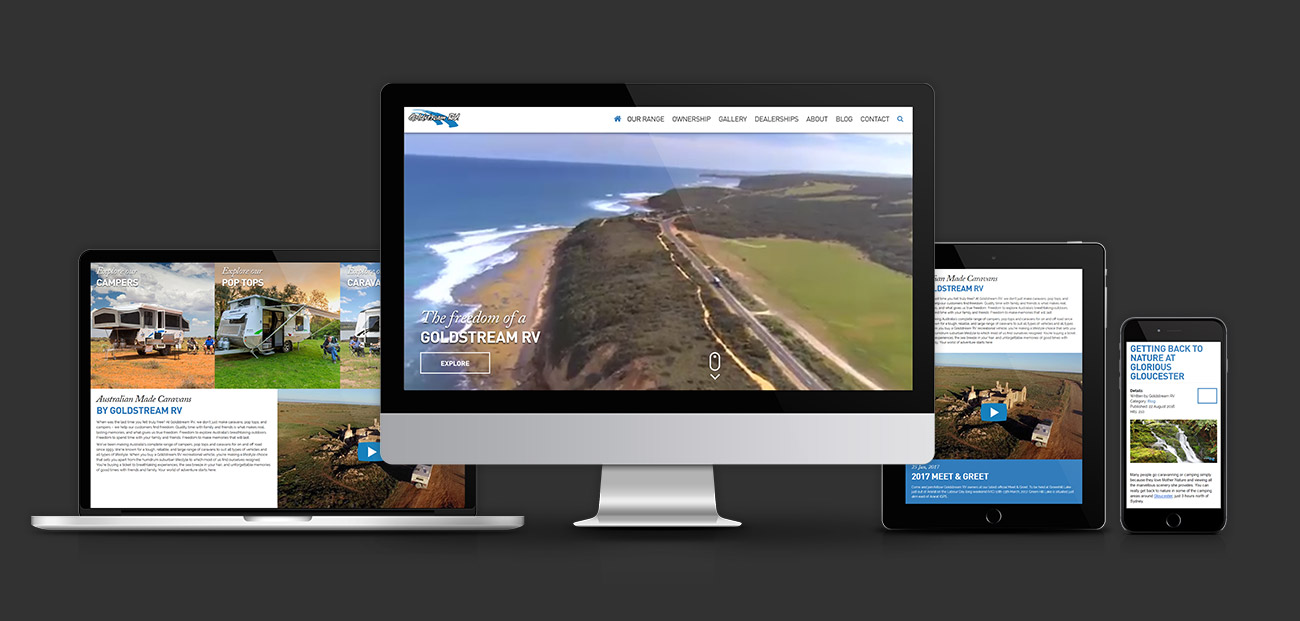 The freedom of a goldstream RV
Our services have included not only the web design and development but also the photography, virtual tours, and copywriting for the new Coldstream RV website. We know you'll agree, the result is larger than life, beautifully presented and most importantly - it does a excellent job at promoting a fantastic brand.
The site redesign granted us the opportunity to include many modern features. The layout has become responsive (mobile friendly), we've included a "sticky" navigation menu, and worked with striking high quality/ larger than life imagery.