Photography
Video
Virtual Tour
Website
For those of you who may have been living in an underground bunker eating only cans of beans and creamed corn, the Circus Oz show is a rock-n-roll, animal free circus that adults and children can enjoy together.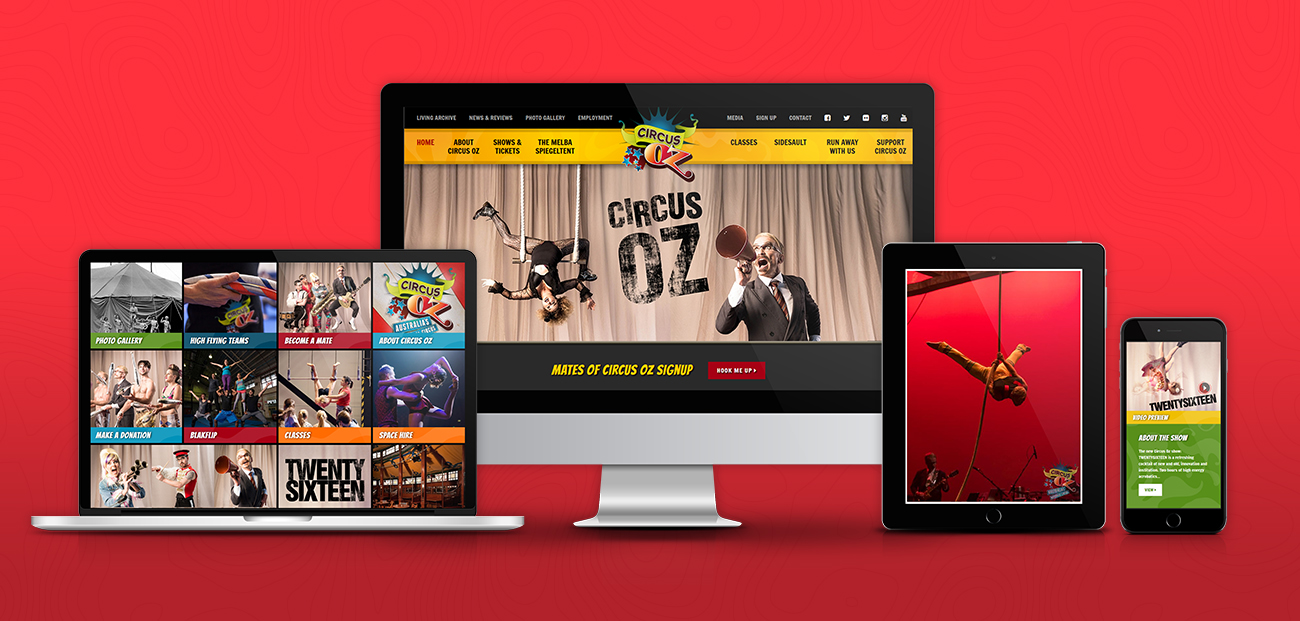 Too much fun!
We are entering our 5th year of working with Circus Oz and are proud of the great relationship we have built over that time designing and developing virtual tours and microsites. We have just taken Circus Oz to the next level with a brand new website that is fun, colourful and jam packed with content.
Working with Circus Oz isn't work, it's too much fun!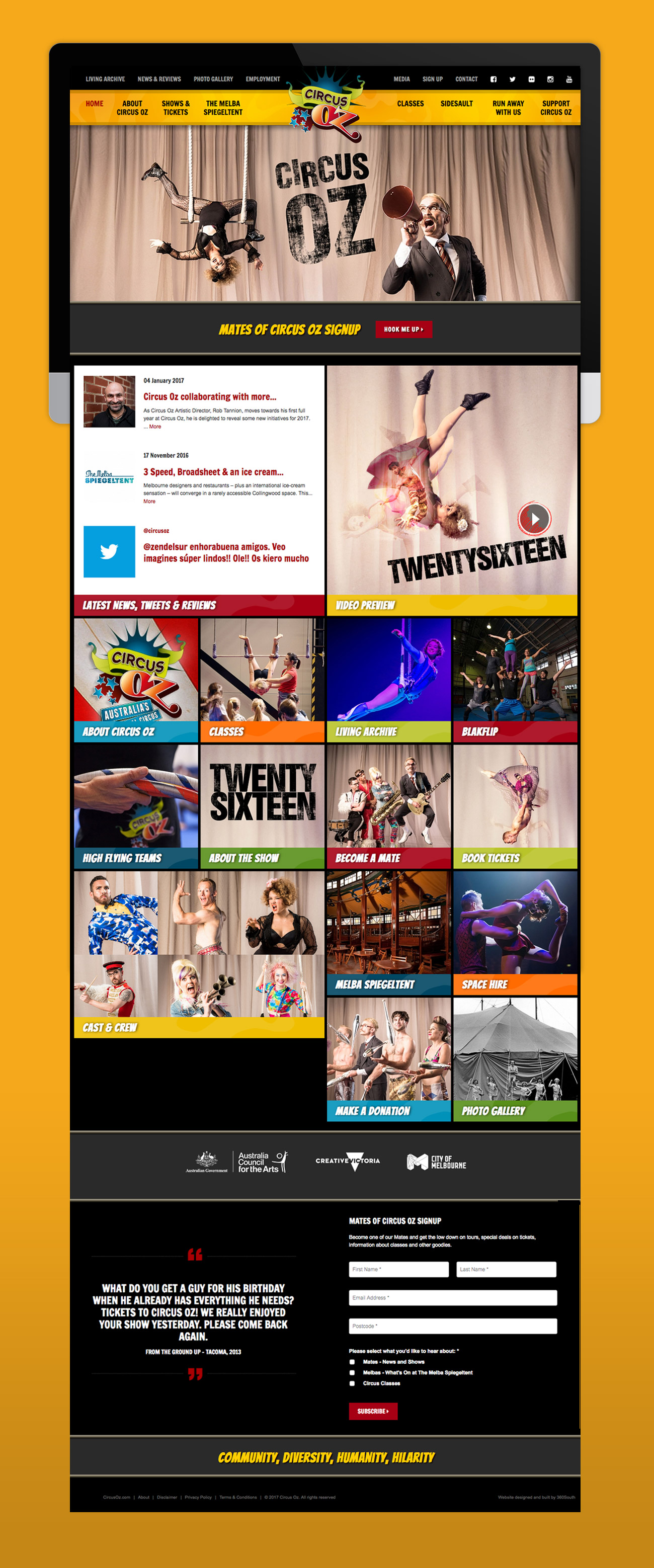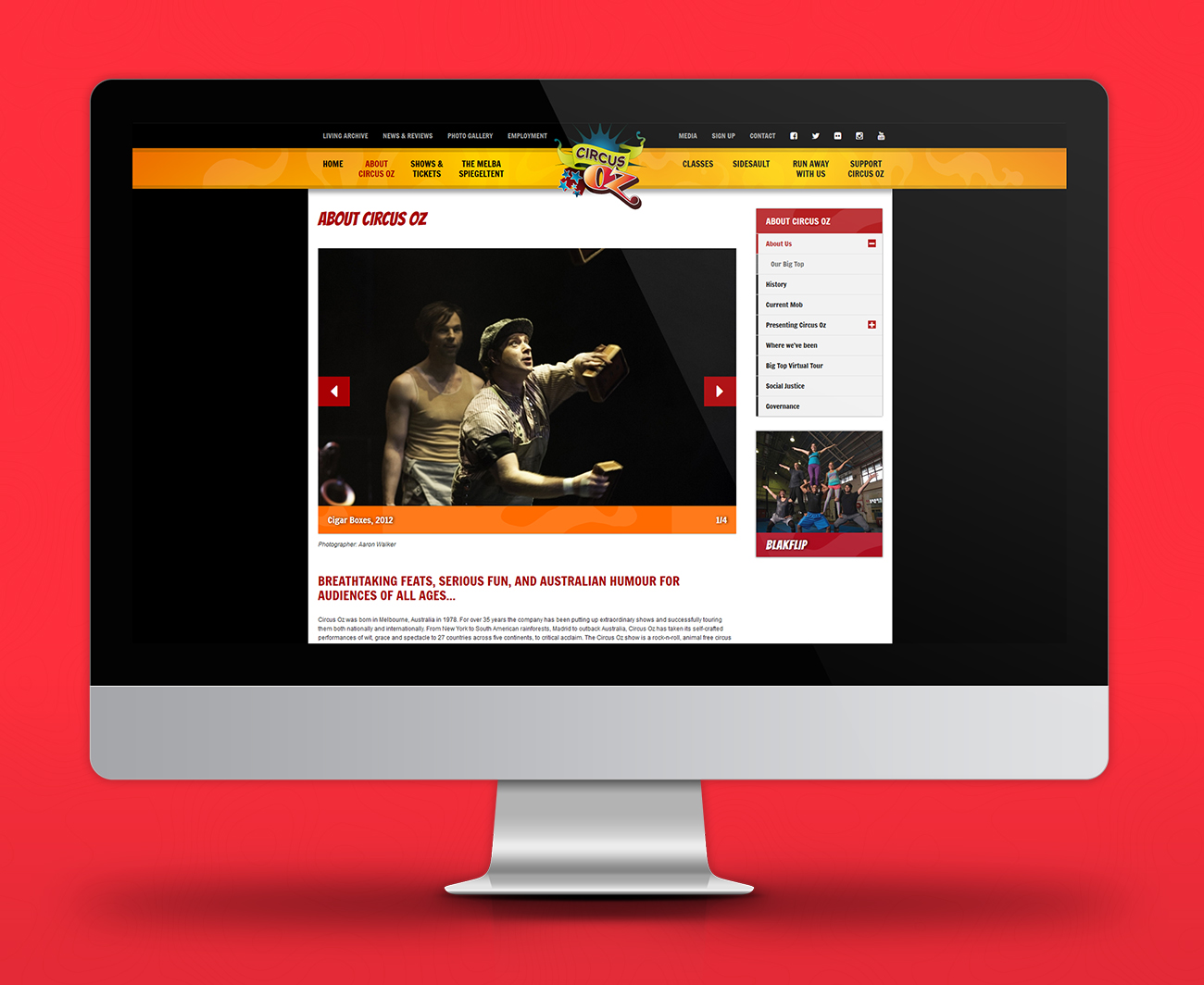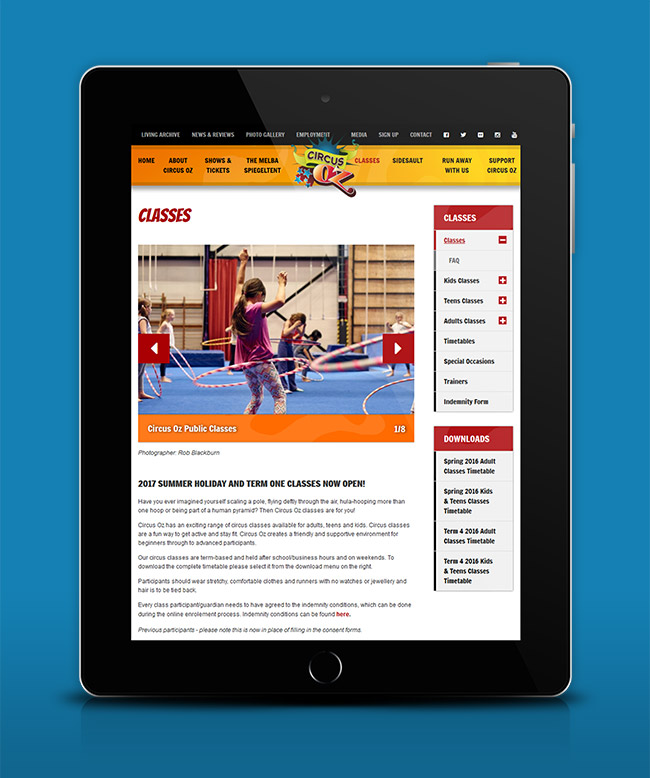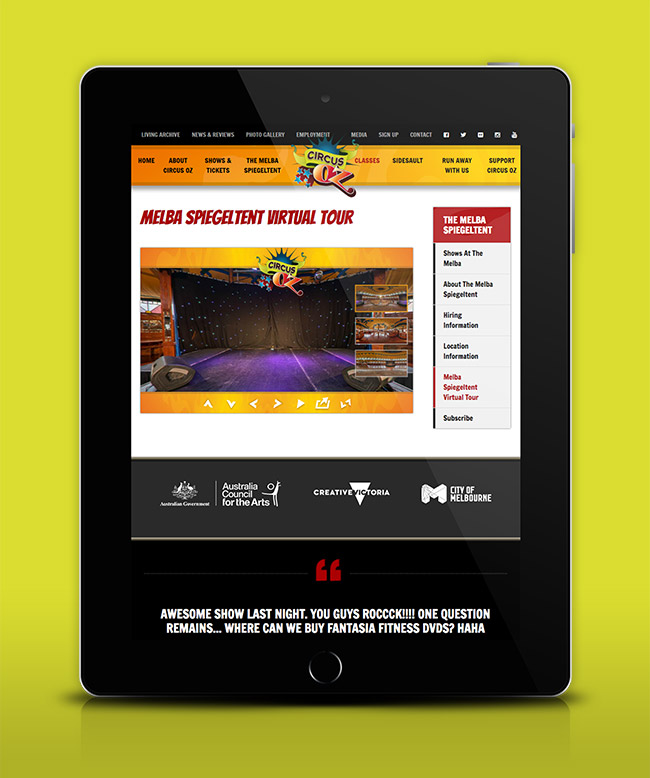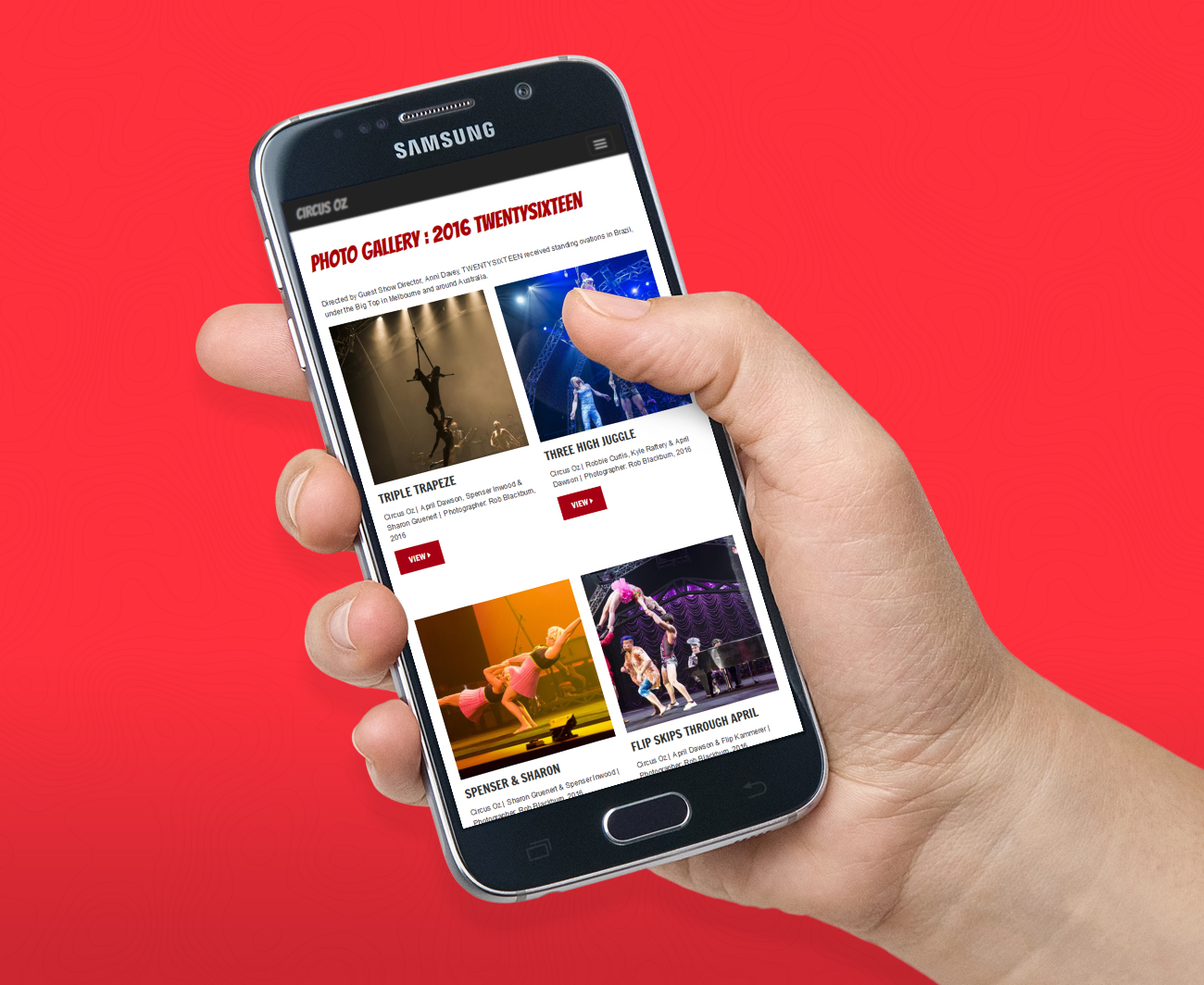 Contact
11 Moray Street
Southbank VIC 3006
Telephone (03) 9699 5110
Email info@360south.com.au