The Forest Learning website is designed to be a teaching resource for school-aged children, teaching them all about the sustainable use of wood. The site covers topics such as how forests affect climate change, biodiversity in our forests, and regional forest guided tours.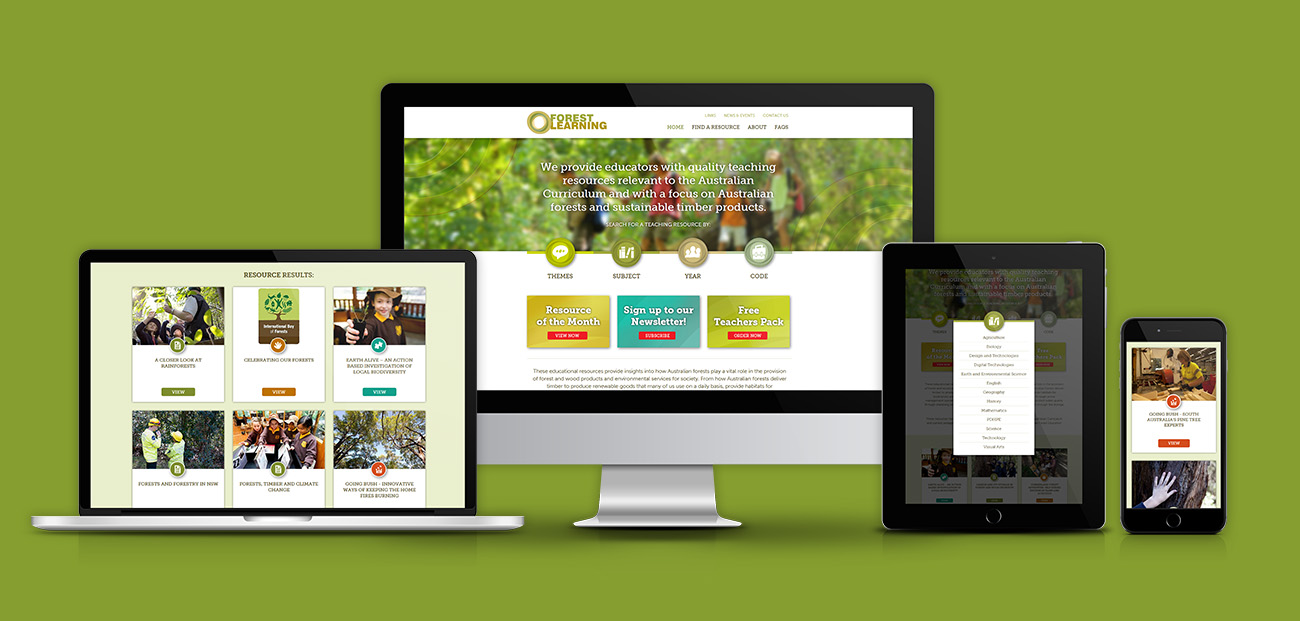 Appreciating the benefits of nature's most natural building material – wood.
We designed and developed the website in consultation with Forest & Wood Products Australia. The site is dynamic, allowing new courses and resources to be added as they are created. There's advanced search functionality, where students and teachers can find courses based on themes, subjects, keywords, or curriculum code, and can filter topics according to criteria such as year level or tags. The website design has a fresh, vibrant feel that will appeal to the target audience while still being clear and simple to use.