This locally owned coffee powerhouse has been roasting up a storm for more than 15 years. To compliment Melbourne's world famous coffee culture, we designed Melba's website with that trendy, contemporary vibe in mind.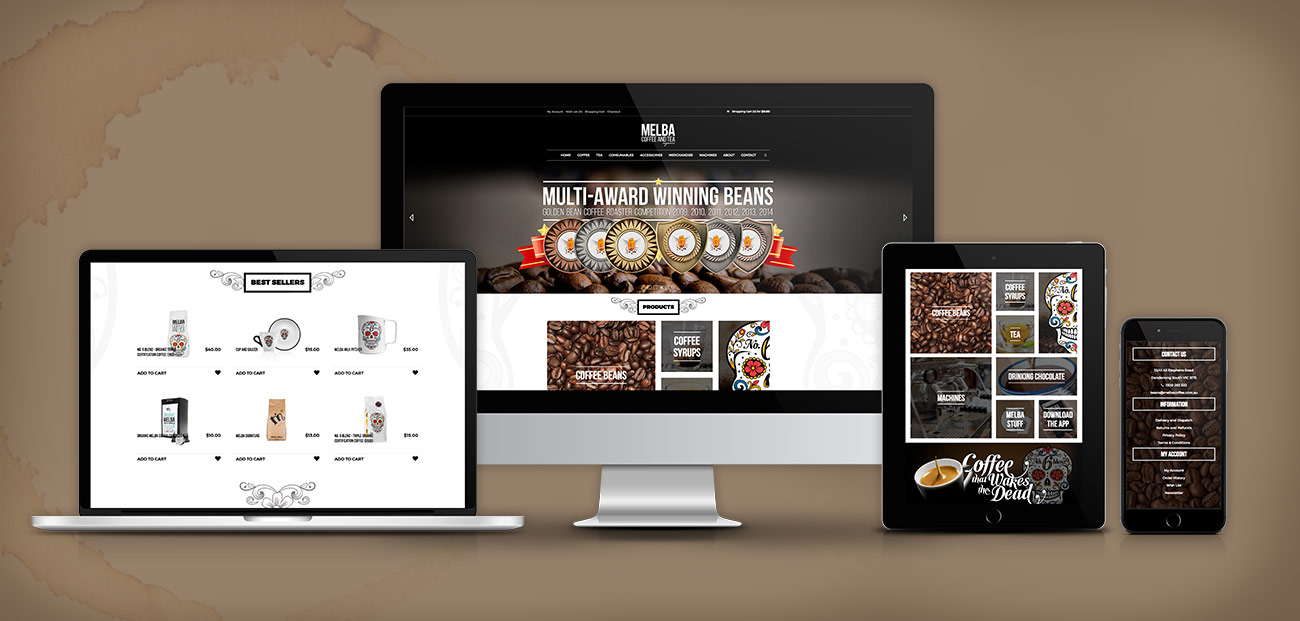 Behind every successful
person is a substantial
amount of coffee
We've tasted first hand just how good Melba's coffee is and with many awards under their belt they have their product down pat. In a city renowned for their love of coffee there is a lot of competition, you have to look good to stand out. Drawing from Melbourne's trendy and cool coffee scene we delivered an online store with a contemporary edge.
Melba sells everything from their award winning coffee beans to machines and merchandise, with over 100 products listed! Complete with buyer reviews, customisable options, and full ecommerce functionality that allows customers to order seamlessly online, the site is sure to turn heads.