Our design sets a tone that enhances this schools experience and passion by utilizing detailed virtual tours and maps, stellar photography and easy to navigate web-design. We invite you to take a look and challenge you not to be impressed!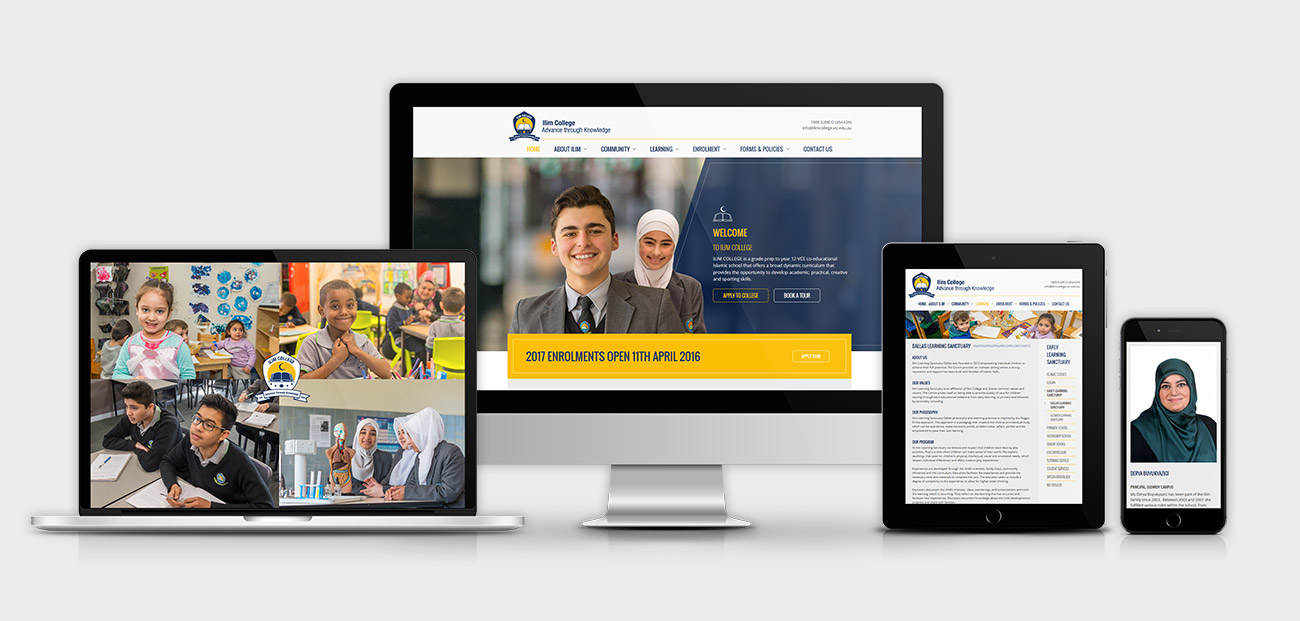 We challenge you
to not be impressed.
Ilim College is a Prep to Year 12 co-educational Islamic school boasting 3 campuses and an impressive multitude of facilities. With such a large community Ilim required a website that would impress, inspire and enable an easy course of communication among teachers, students and parents. With the talented team at 360South behind Ilim we've assembled a website brimming with superb photography, excitingly interactive virtual tours, beautiful design and most importantly a practicable tool for the Ilim community.