Melbourne based Koustas + Co engaged us to create a website to shatter the notion that chartered accountancy is boring – challenge accepted! Wide use of geometric forms inspired by the city's unique architecture resulted in a website to be proud of.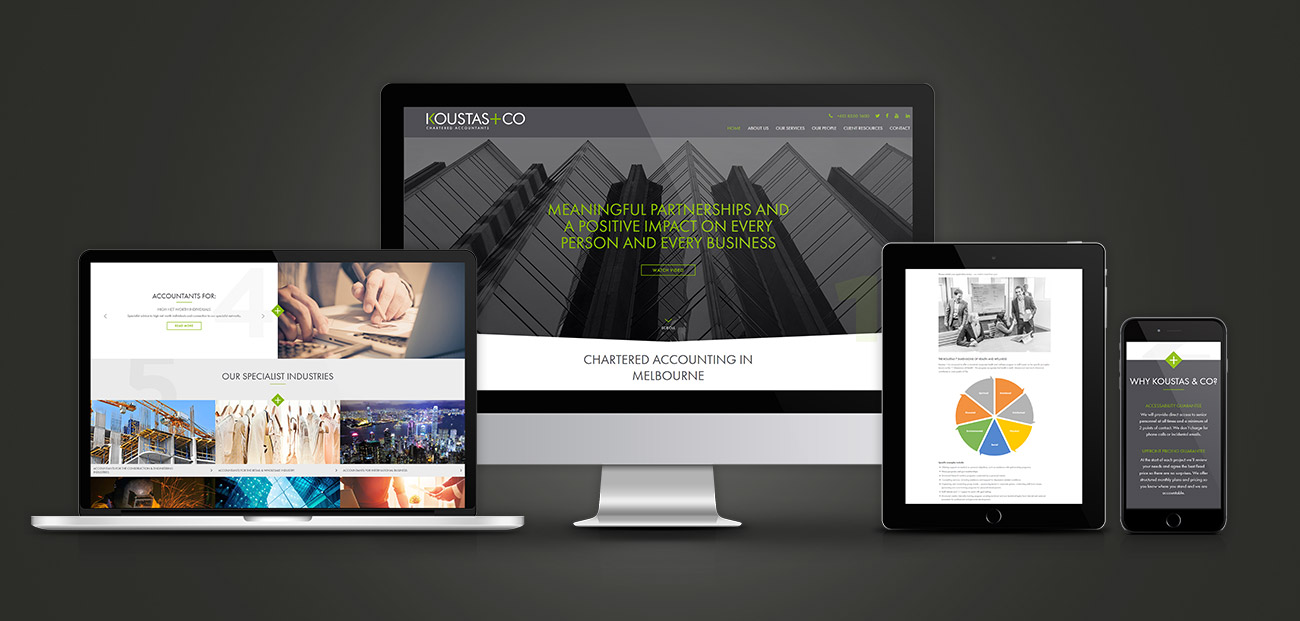 "Interesting" and "Accounting" finally belong in the same sentence!
Koustas + Co is a Melbourne based chartered accounting firm working with clients nationwide and internationally to get results. They have clients in all industries - large and small - in family, private and public enterprise. The team behind Koustas strive for excellence, and employing 360South to see their website through was a step in the right direction to creating a professional platform that would lift their presence.
By encapsulating Melbourne's architectural spaces into the website through photography and geometric forms 360South created a professional brand with a unique angle. While maintaining the polished and sharp presence that an accounting firm often requires, we succeeded at introducing a visual appeal that would engage prospective clients. With a prominent focus on the people behind the business - 360South held a photoshoot for individual portraits of the team. Find out some funny and intriguing tid-bits about each member of the Koustas team on their new website now!