3D Animation
Augmented Reality
Graphic Design
Financial trading software experts Iress were so impressed with our cutting edge Augmented Reality technology, they engaged us to create an exciting solution for a large scale information rollout.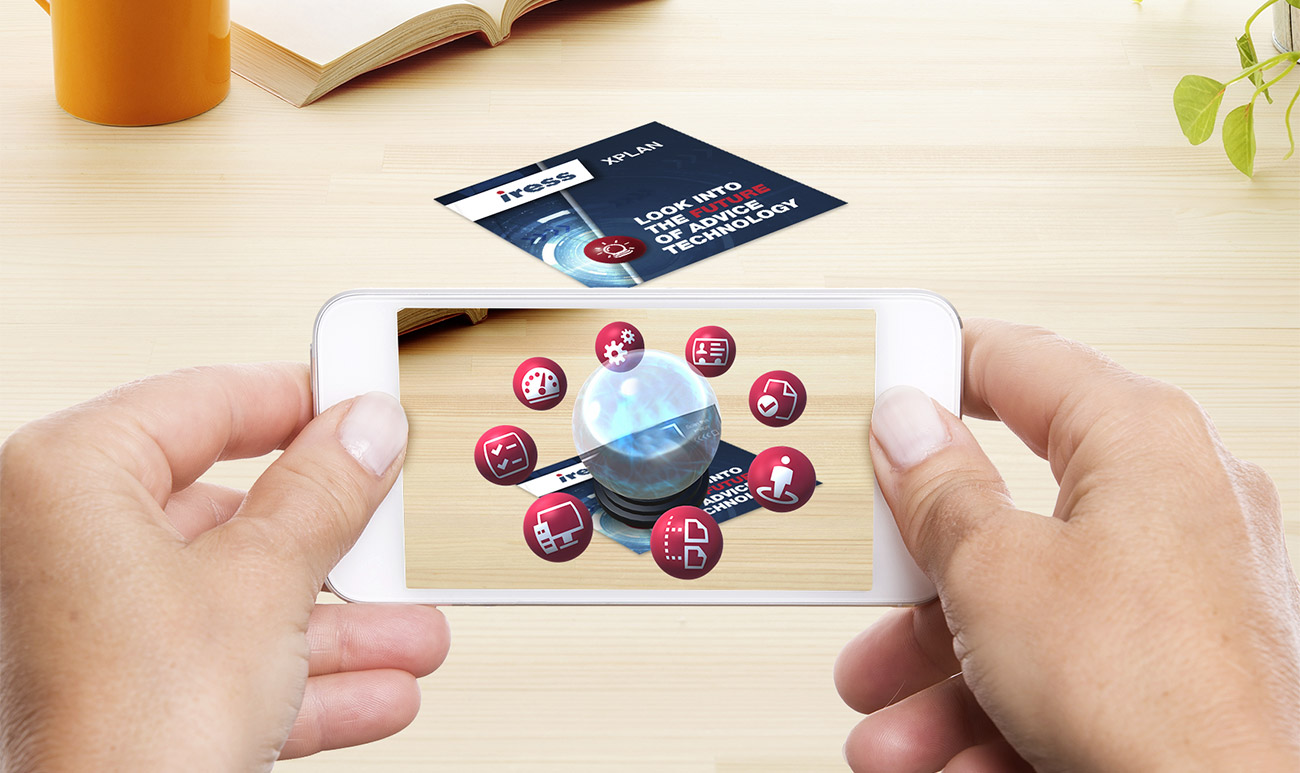 Delivering the wow factor.
As part of the FPA's Professionals Congress 2015 in Brisbane, which showcases the future of advice tech, Iress presented their XPLAN Prime software.
To assist with this and to give delegates a clear and memorable method of understanding the software, we created an engaging Augmented Reality app for both Android and iOS that gave a uniquely visceral and interactive overview into the key features of XPLAN Prime that sets it apart from the competition.
In addition to the app, we also designed some awesome print material to use as AR triggers for the app.