South Eastern Melbourne Primary Health Network (SEMPHN) works primarily on behalf of the Australian Government to improve local health care, we were tasked with designing a website to achieve this goal by improving access to existing services.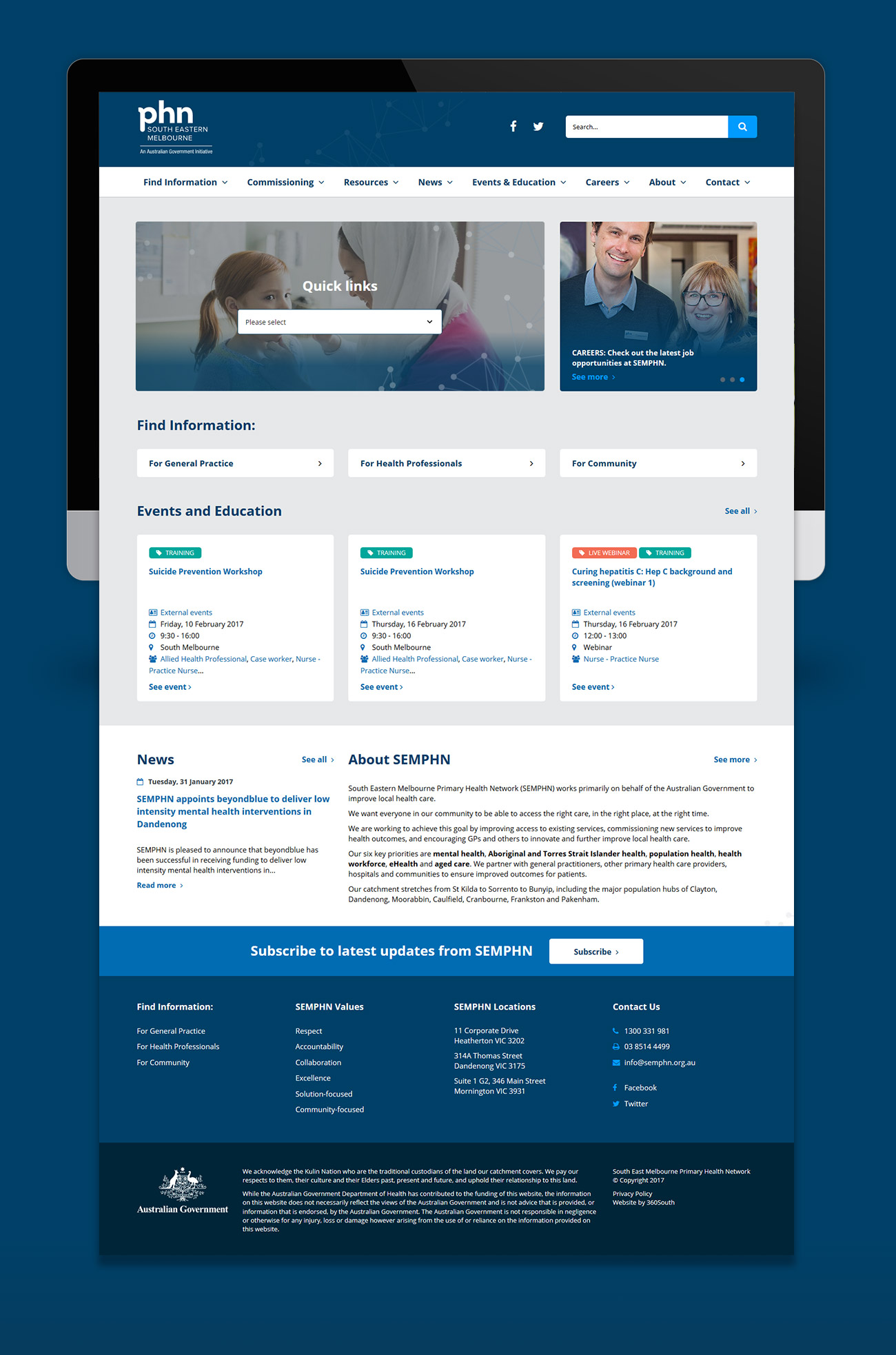 Information at your fingertips
The SEMPHN Network exists to build the capacity and understanding of the primary health system to enable improved health outcomes for individuals within its region, concentrating on the 6 key priorities of mental health, Aboriginal and Torres Strait Islander health, population health, health workforce, eHealth and aged care.
The website was designed specifically to be quick and easy to navigate, so everyone in the community can have immediate access to the information they need.