From the seed of an idea comes a new breakthrough lifestyle program – The Fit Mother. Helping mums to look after their own wellbeing by providing access to daily workouts, meditation soundtracks, nutrition guidance and an extensive knowledge library filled with articles surrounding motherhood and pregnancy. We've poured our heart into designing and developing a public facing website and a membership area that's unique, easy to use and most of all loads of fun!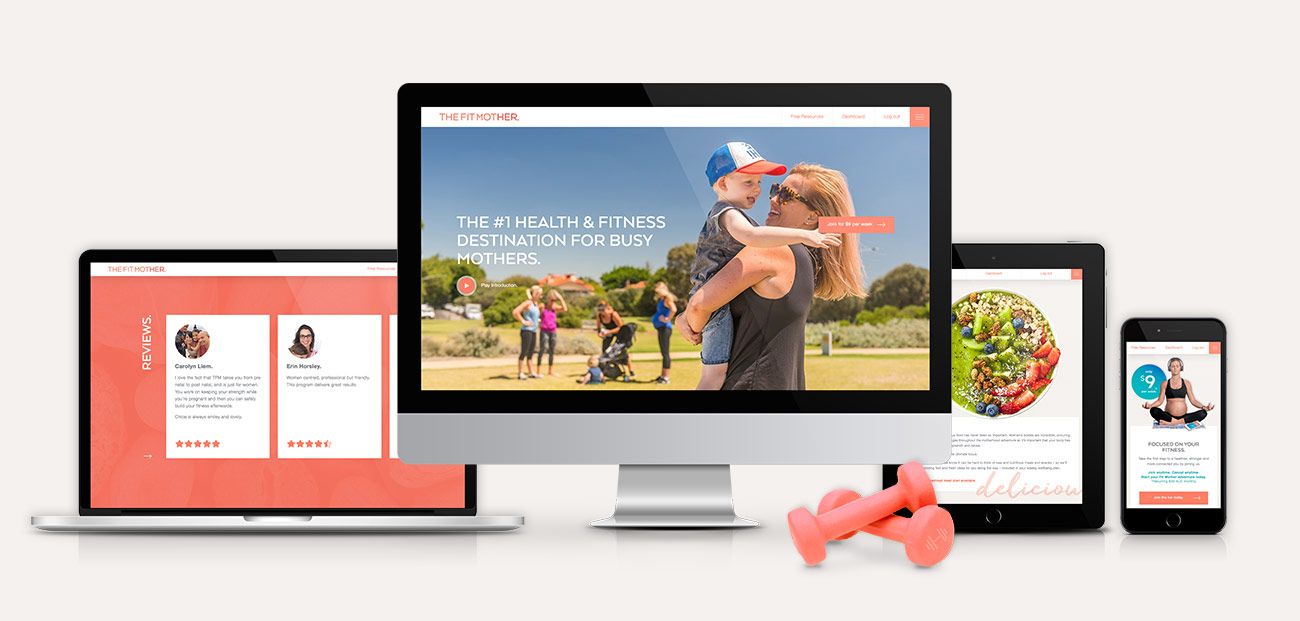 Not just your average website.
360South brought The Fit Mother to life using the latest design and development trends. We had a ball integrating clever use of video, gifs, parallax, scrolling animation and intricate layouts. By capitalizing on our huge range of in-house services such as photography and video services – The Fit Mother has resulted in a beautifully harmonized and unified project, ready to take the prenatal world by storm. There's so much more to the website than just the public facing site, if you're a mum – whether you're expecting, or already have little ones nipping at your heels – be sure to sign up and check out more of our gorgeous work (oh and don't forget the incredible offerings of this great program!!!).