When your business relies on an online system to take reservations to keep you booked out throughout the year, then you need to offer an intuitive, expert platform that can ensure customers are just a few clicks away from booking in.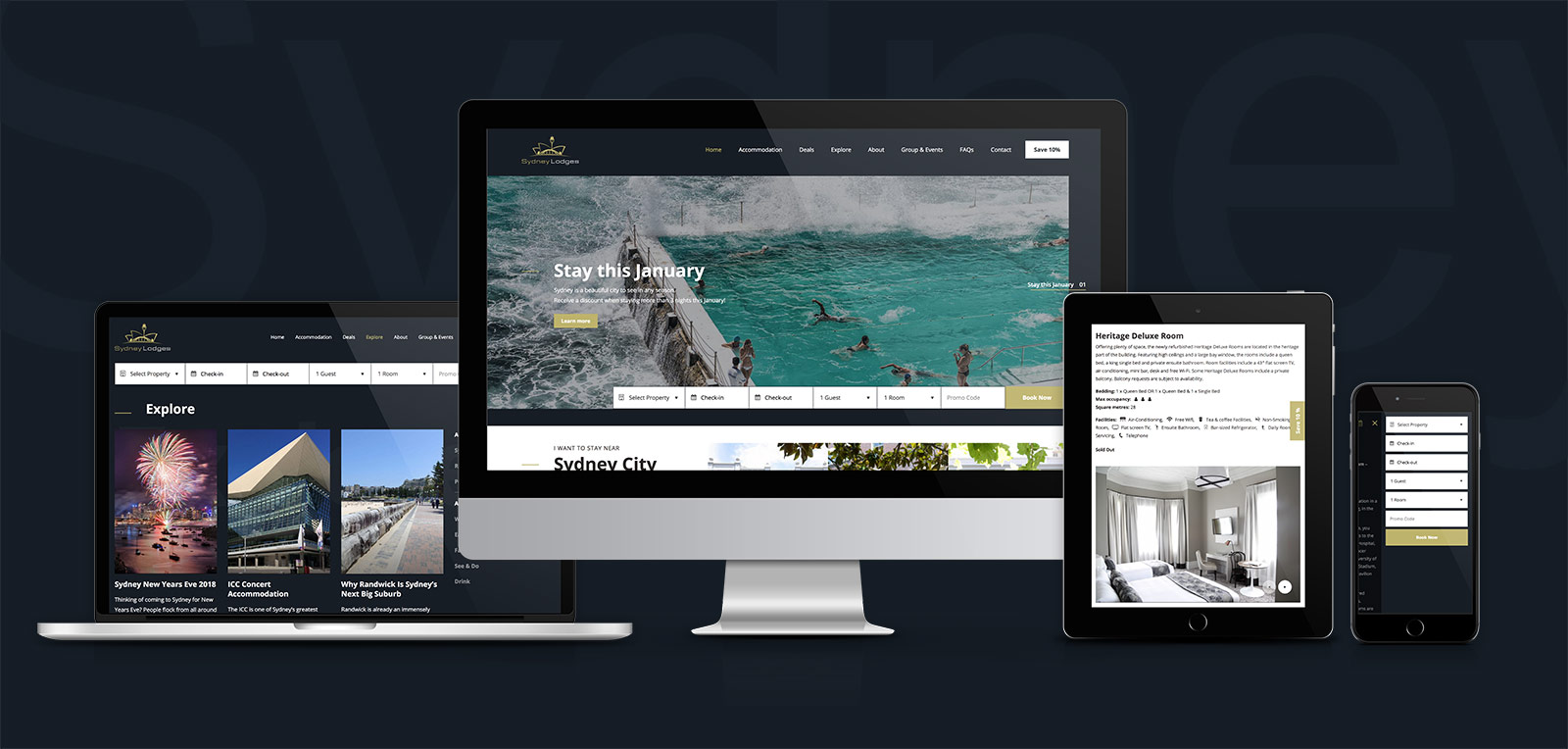 Custom design for Boutique accommodation.
Sydney Lodges is a collection of boutique accommodation properties in Sydney located in trendy Potts Point / Kings Cross and the vibrant suburb of Randwick. They were looking for a streamlined online experience that would encourage users to book direct rather than via a competitor. This was accomplished through lifestyle and activity-based articles that correlated with the lodge locations, and of course the beautiful and easy to navigate design.
Sydney Lodges sought 360South out for our expertise in RMS integration and we didn't disappoint. The website needed to take bookings for 12 separate properties, so we used the Australian reservation platform of choice, our go to for all things booking – RMS.
Check out Sydney Lodges 10% off deal the next time you're heading to Sydney and see how easy we've made it to book online!