Children and Young People with Disability Australia (CYDA) is an organisation that 360South wanted to help refresh and reorganise, allowing more people to join in the fight to provide equity to all Australians.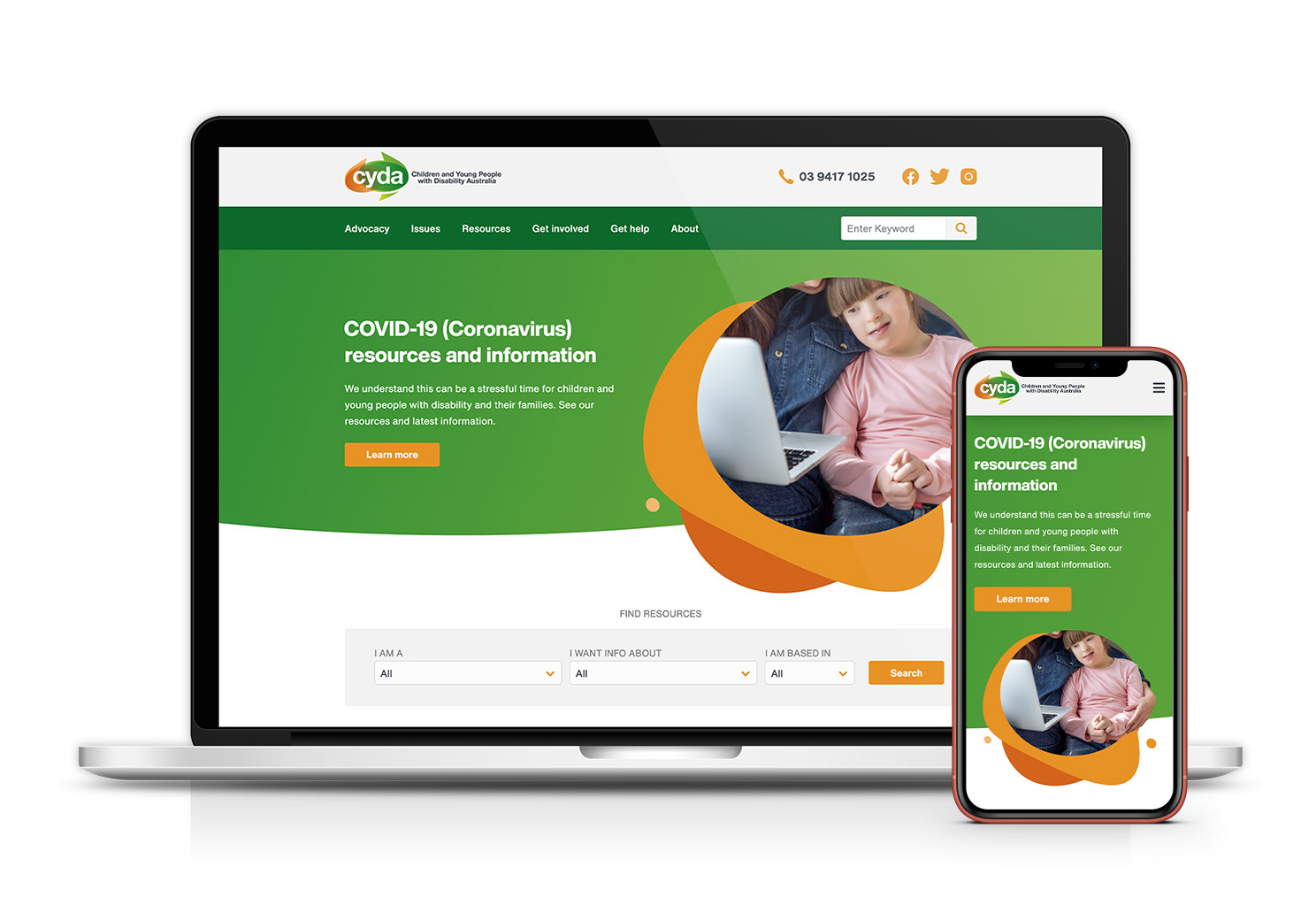 Organising the information overload
One of the biggest issues facing amazing not-for-profit organisations such as CYDA is information overload. Being a national representative means that CYDA has had a broad focus and is a key advocate across national, state and local governments, and they have the paperwork to prove it!
The key to helping people is providing information in ways that make sense with smart and intuitive menu structures whilst the complex filters allow users to quickly search for specific types of documents and file types. Providing an advanced filter front and centre on the home page allows people to not only search for. topic but asks them who and where they are further helping the website provide them with a tailored response.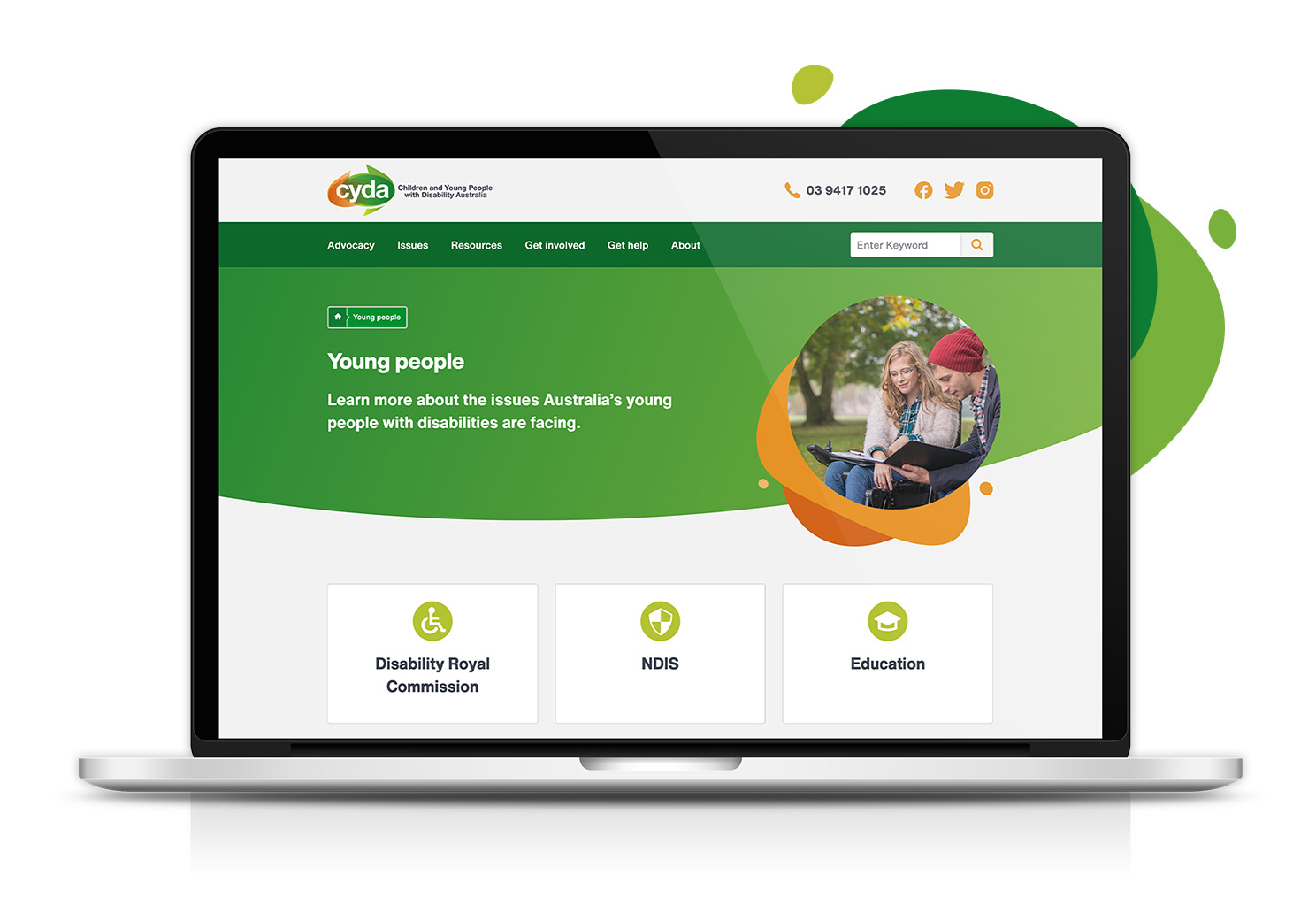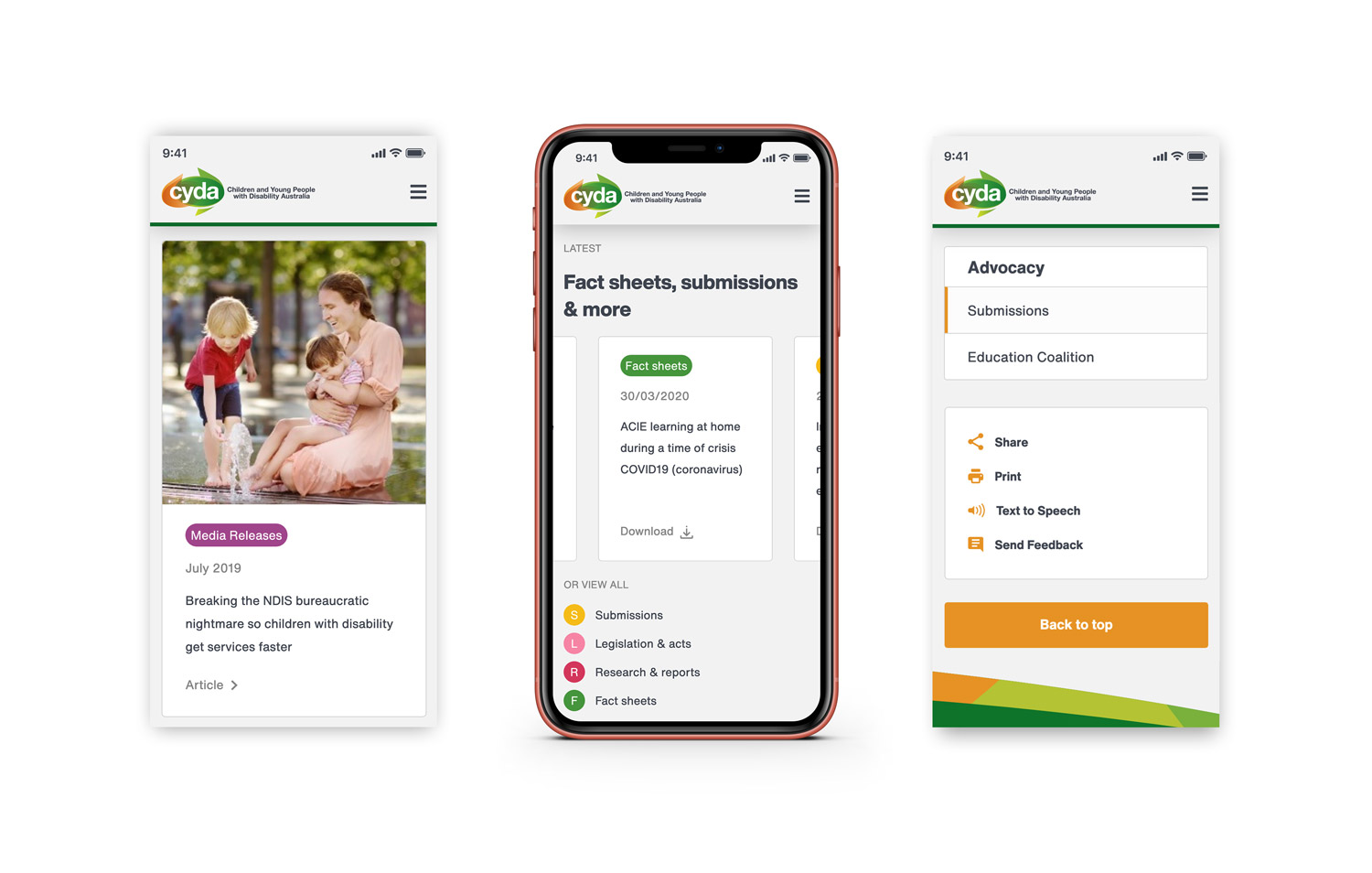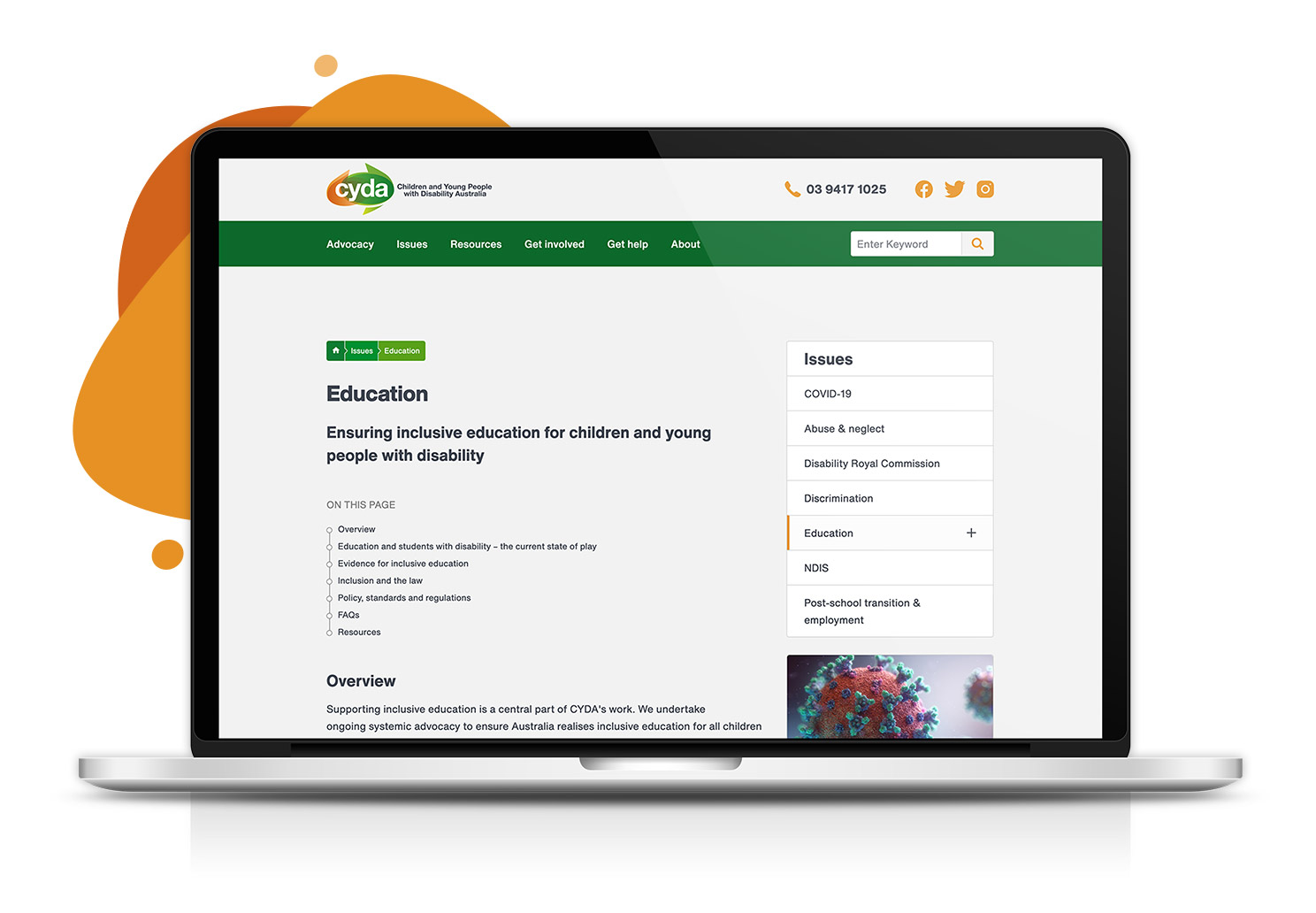 Video
Allowing people to hear and see the personal stories of people that are impacted by the work done by CYDA helps bring to life the importance of advocacy work. It helps people to understand the need for legislative changes whilst also helping Children and Young People to recognise themselves and their situations in other people.
Graphic Design
With the launch of a new website, CYDA wanted their annual report to reflect the new design, colours and vibrancy. By bringing in these website elements it not only created a harmonised and integrated look across CYDA but also helped people to familiarise themselves with their new look website.