Millions of Victorian commuters take to the roads every day. Getting to and from work safely and on time is of paramount importance. With the latest integrated live tracking platform you have real-time visibility of all Ventura Bus movements.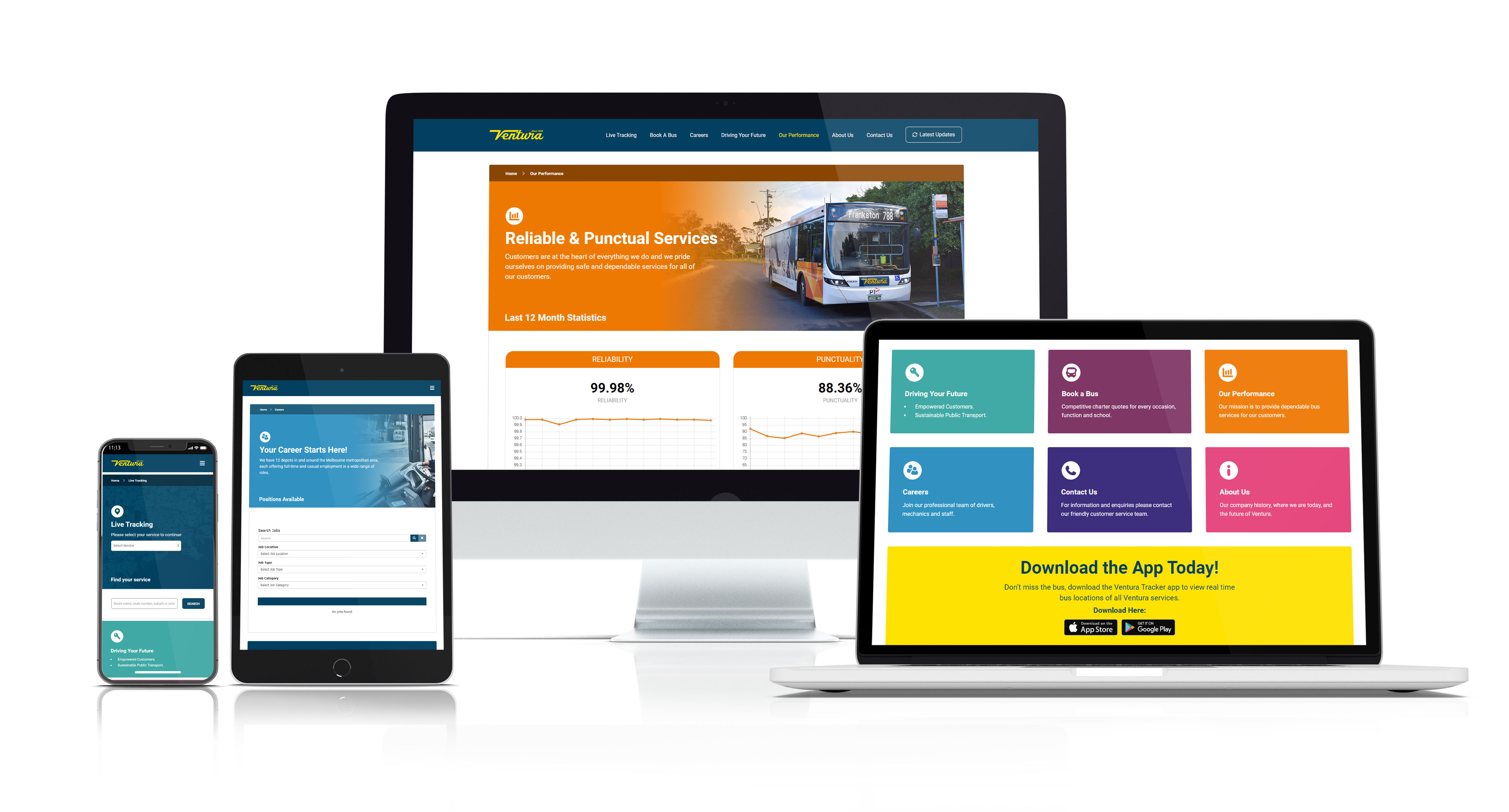 Trust Ventura to get
you there
Ventura was founded on the 24th of December 1924 when Henry Cornwall, a war veteran and Victorian farmer, purchased a bus and began to transport customers between Box Hill and Spencer St station. Today, Ventura Bus Services carry over 42 Million passengers every year. It is with this in mind that we build a website that has tracking as a central functional feature that is easy to use. The website design has a strong focus on user experience reflects the trust commuters have in Ventura, as is the companies accreditation with Bus Safety Victoria and ISO9001.