When you are on a motorbike there is not a lot between you and the roads. That is why having quality is paramount for protection. In the past this has meant hot and heavy pants that have locked you in to a single style. TKD is changing that.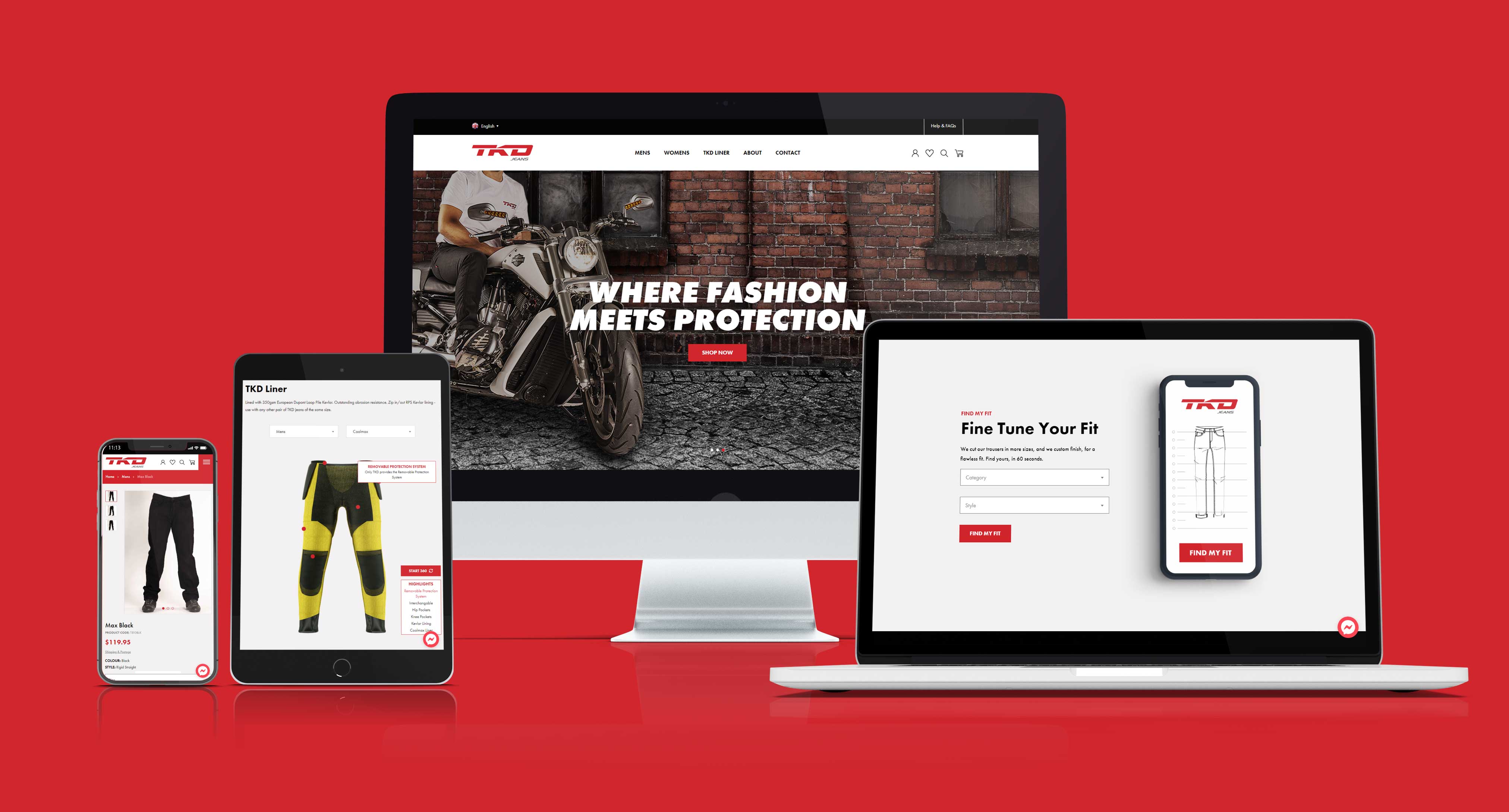 Flexibility and functionality makes for a great fit
Made in Melbourne, just like 360South, TKD creates a unique product that promotes flexibility, security and the option to change your look easily and cheaply. Using patented technology you can retain the safety features of your Kevlar and change them in to jeans for all occasions. Which is exactly the sort of flexibility the need in their website. A full ecommerce platform full of safety features and customer focused functions, with a customised Content Management System (CMS) allows TKD the ability to change their look and style the way their clients can now change their jeans without having to replace the things that keep them safe.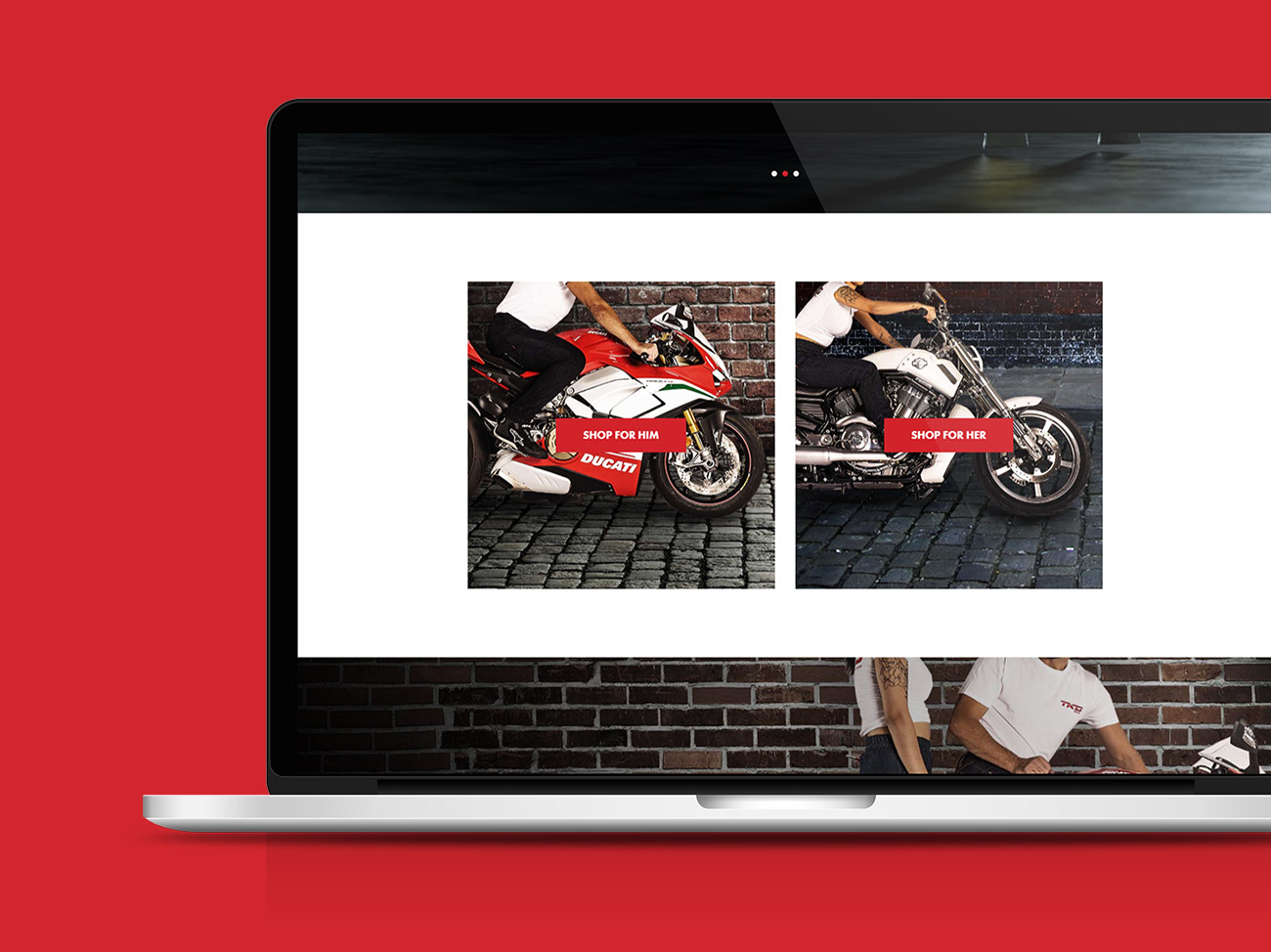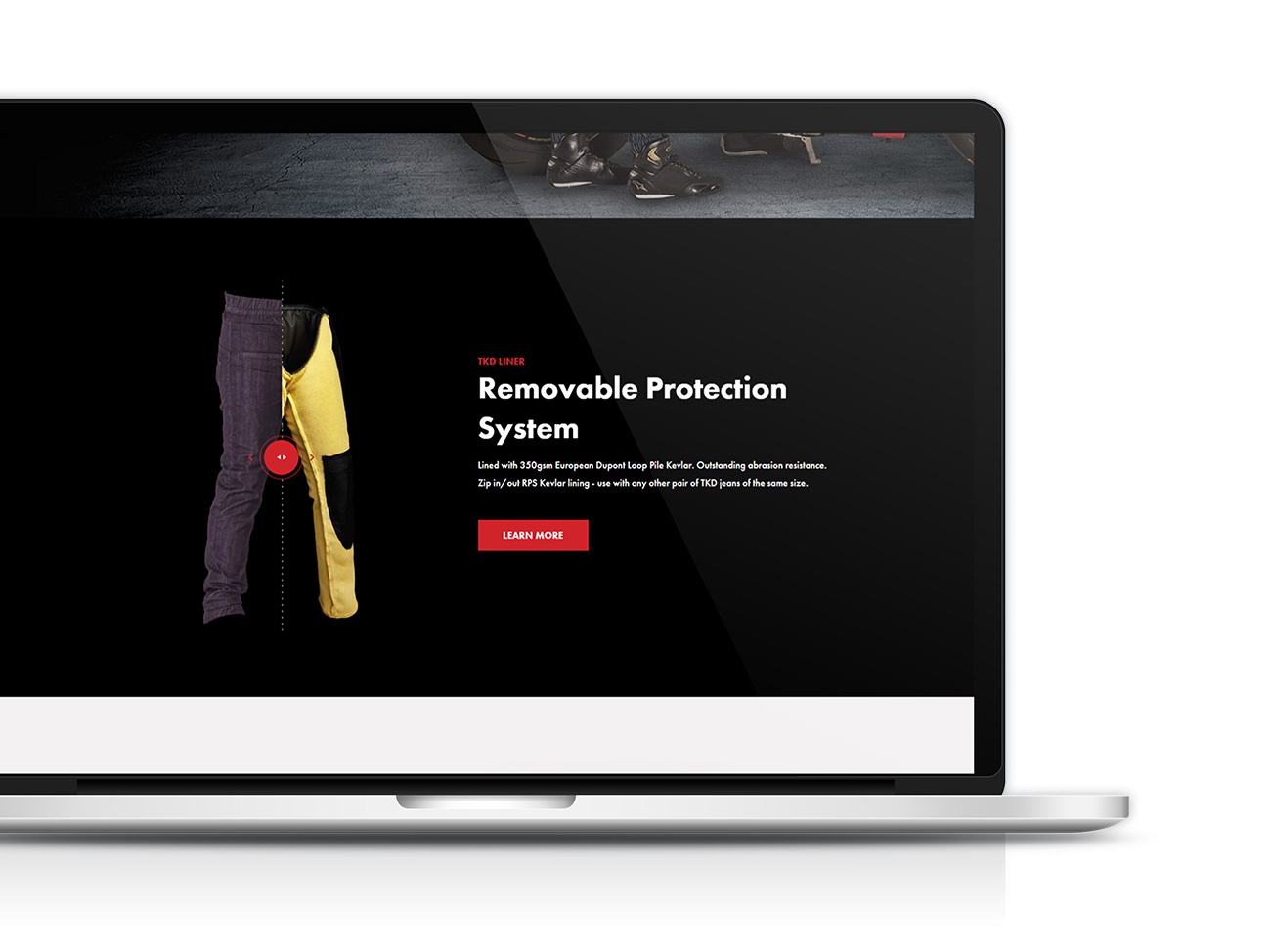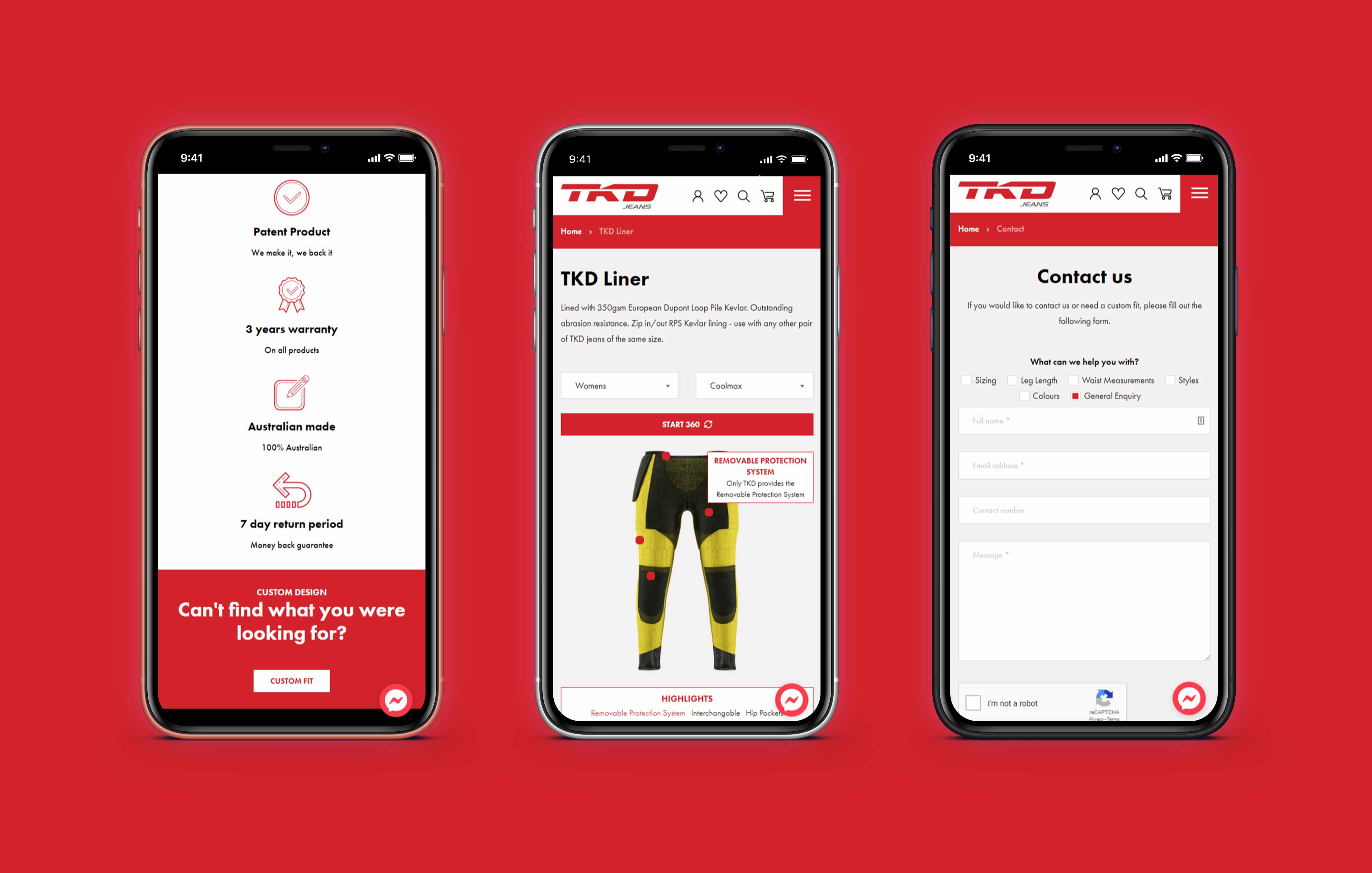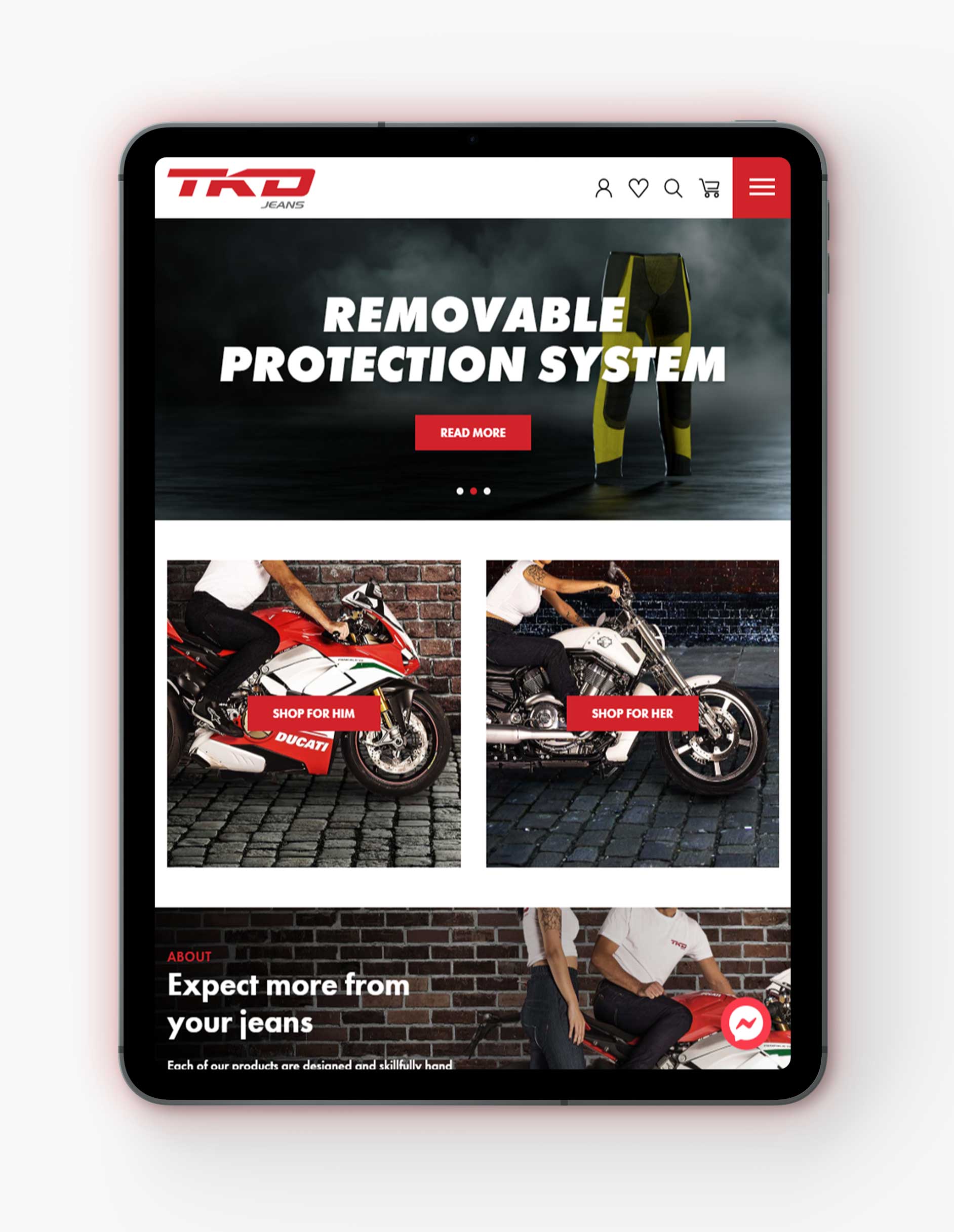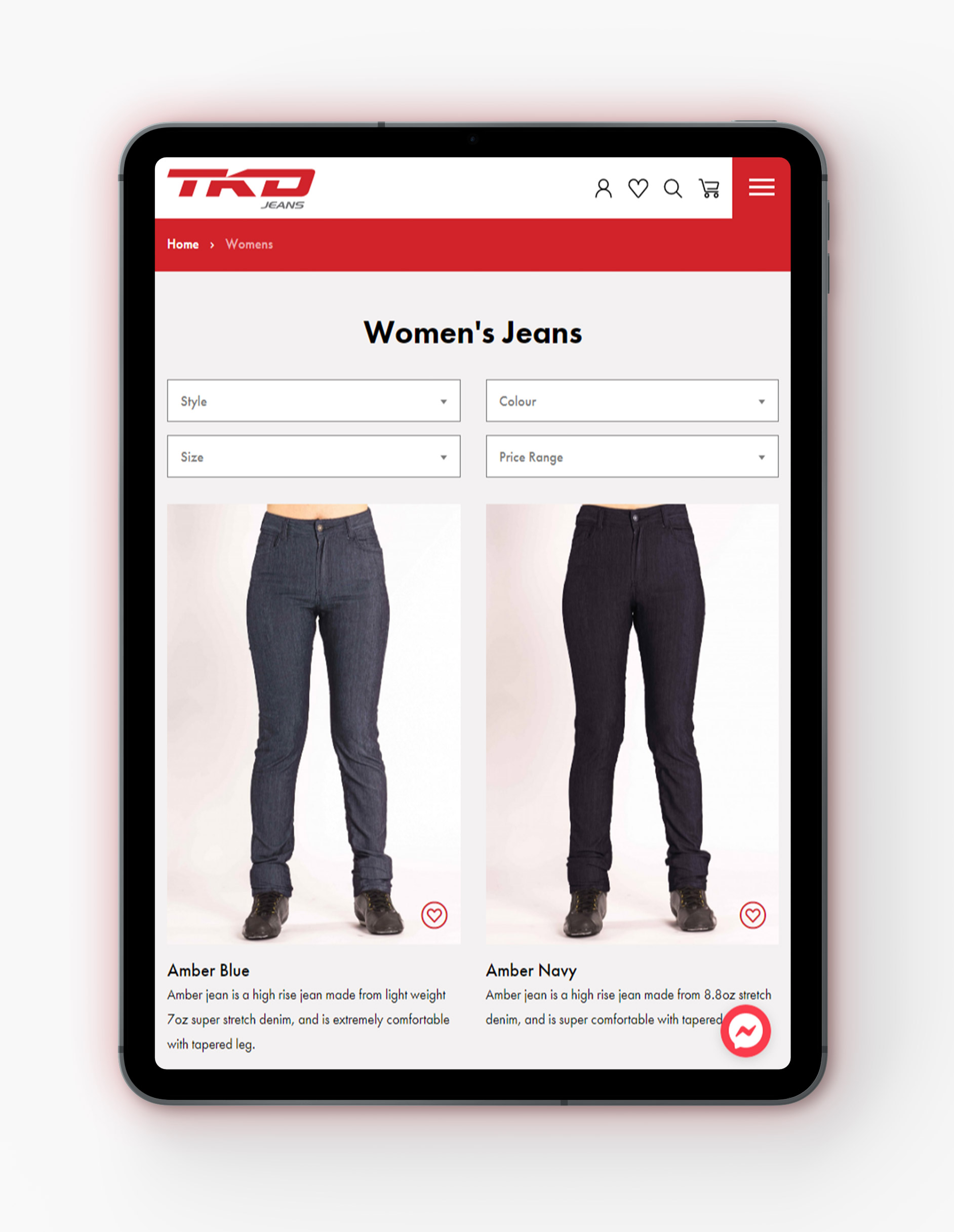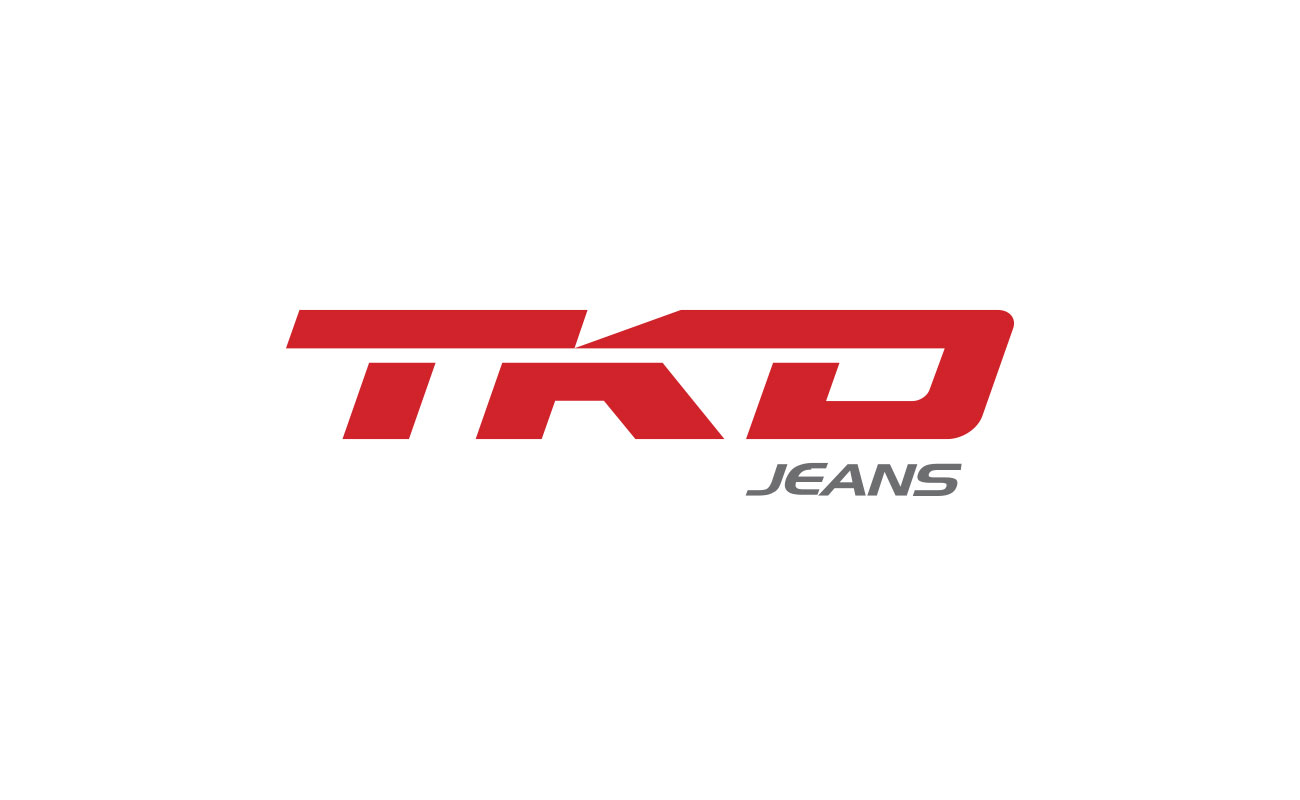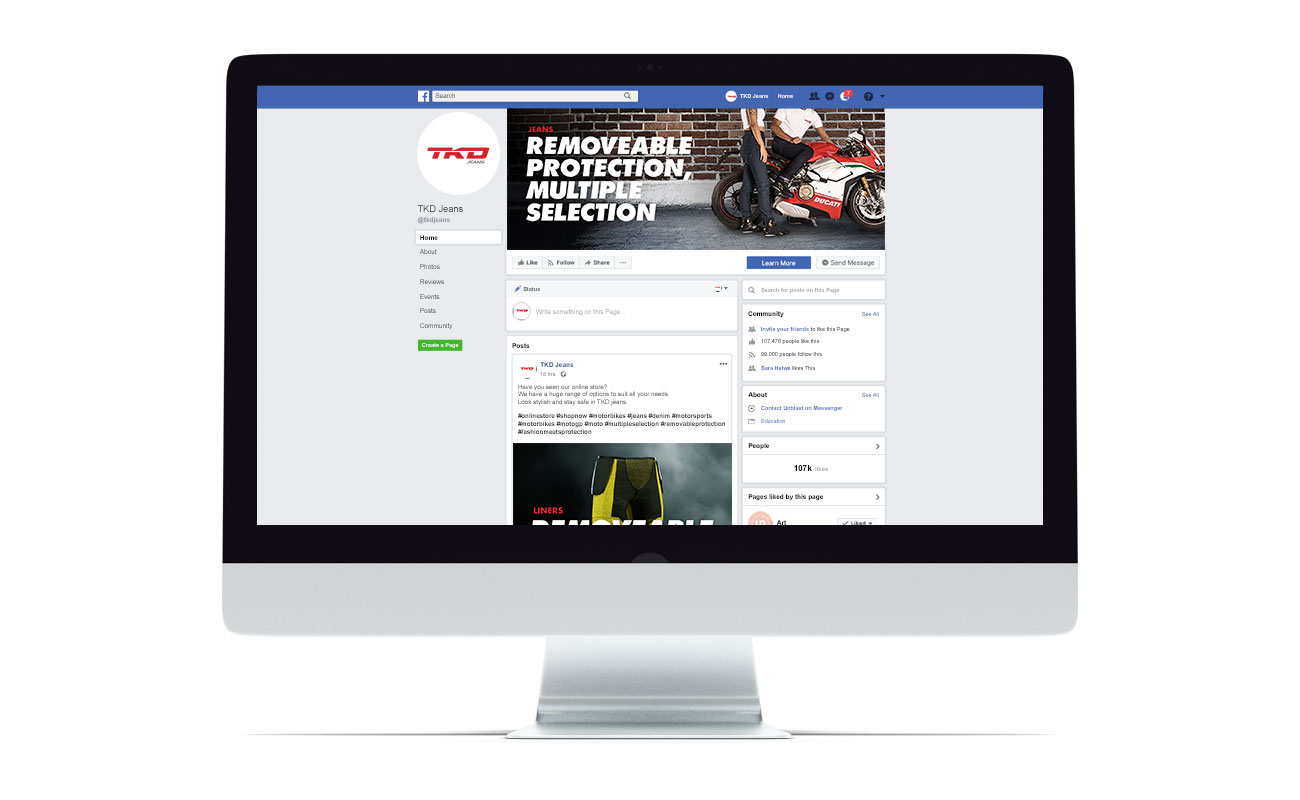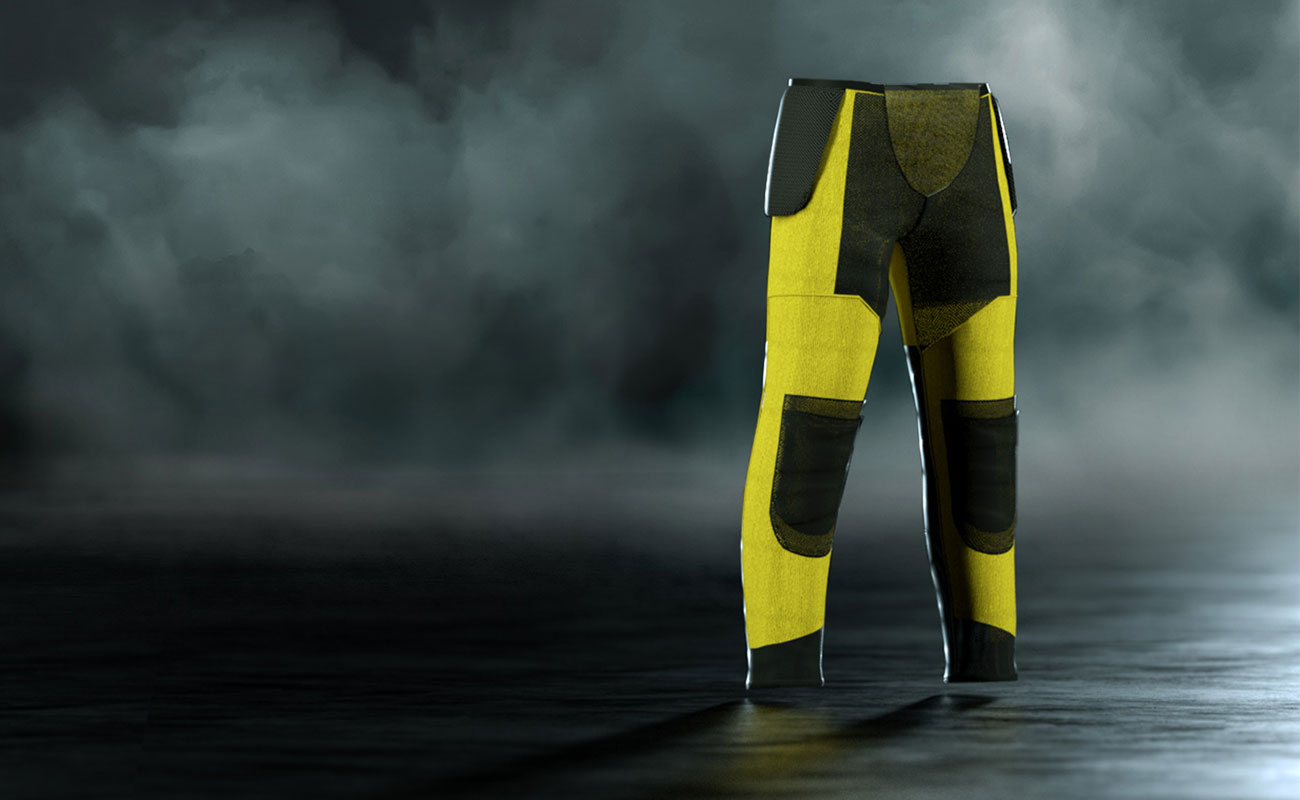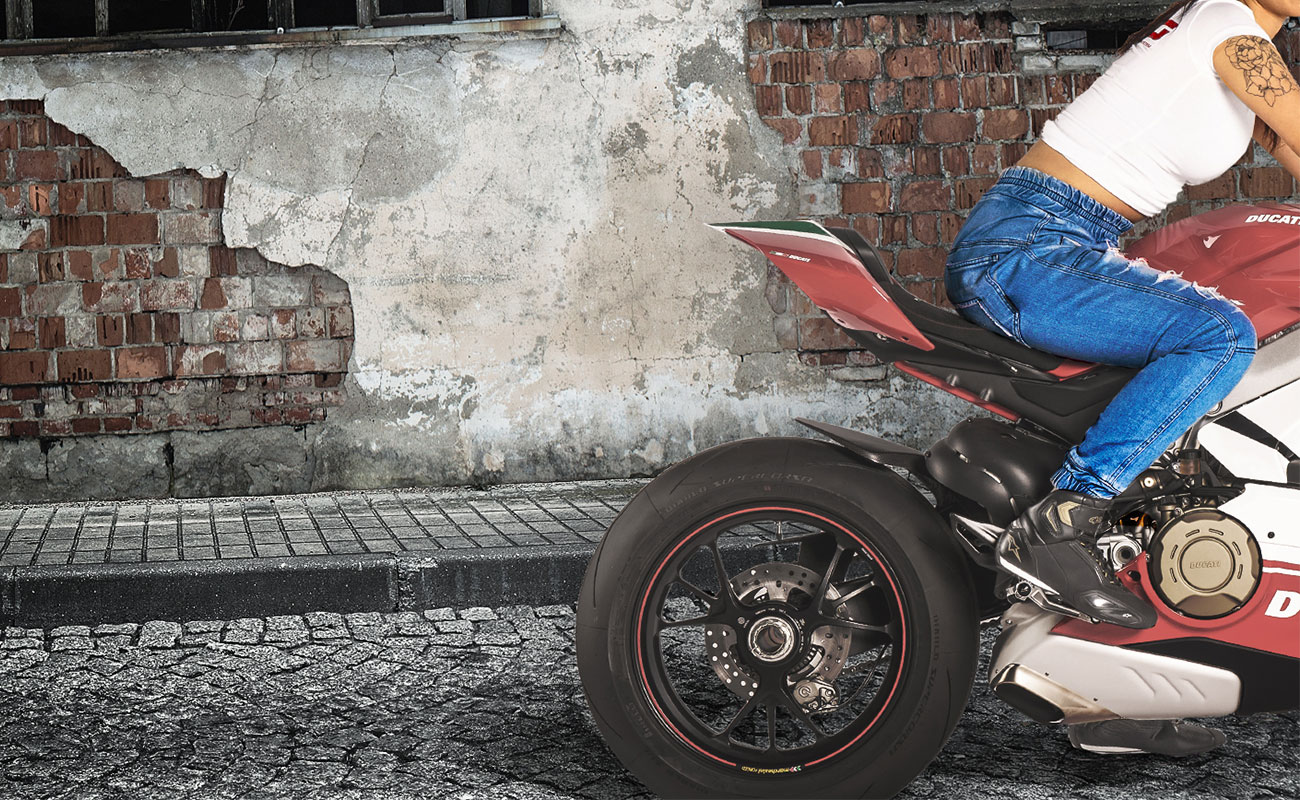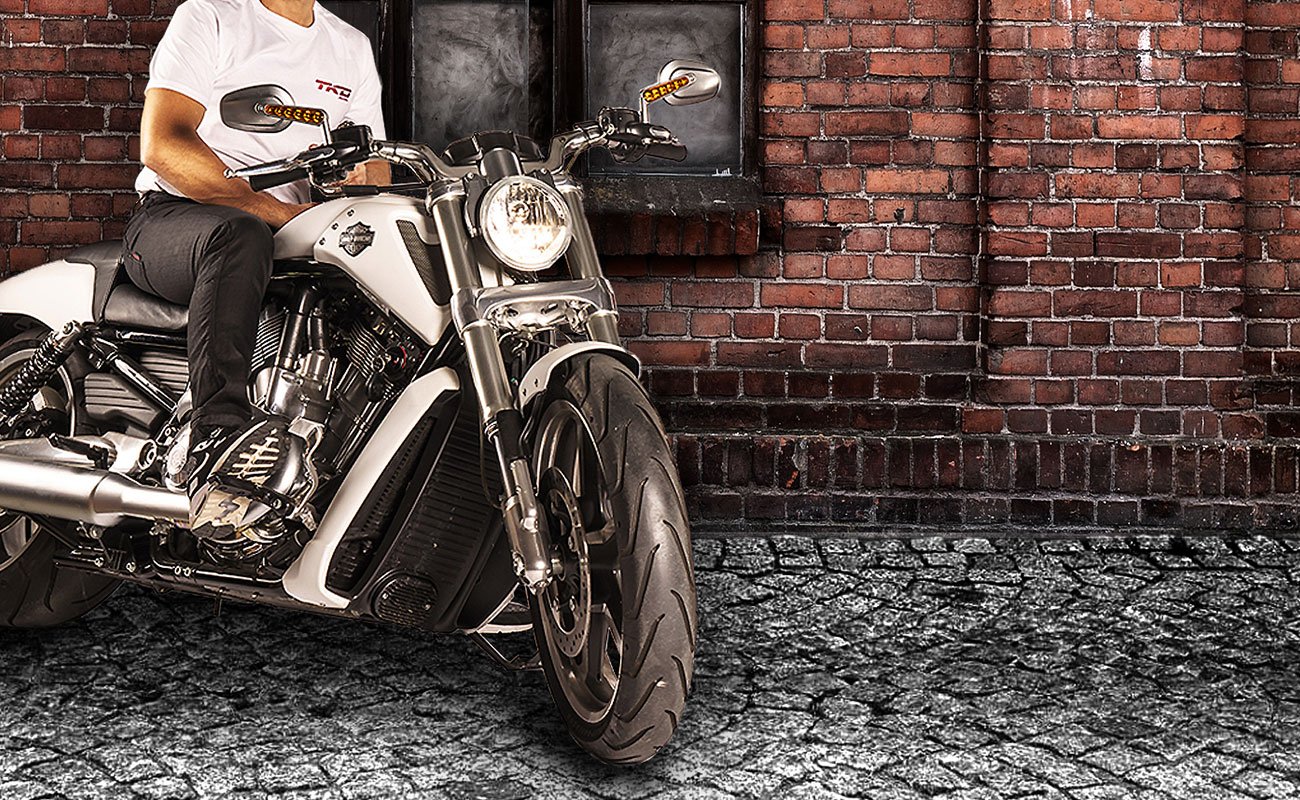 Client
TKD Jeans
Services
Share