Photo Australia produces a biennial celebration of new photography with artists, writers and other creatives responding to a central theme for each festival. Originally planned as PHOTO2020, the inaugural edition was relaunched as PHOTO2021, and organisers came to 360South for assistance to increase the reach of their art beyond the physical.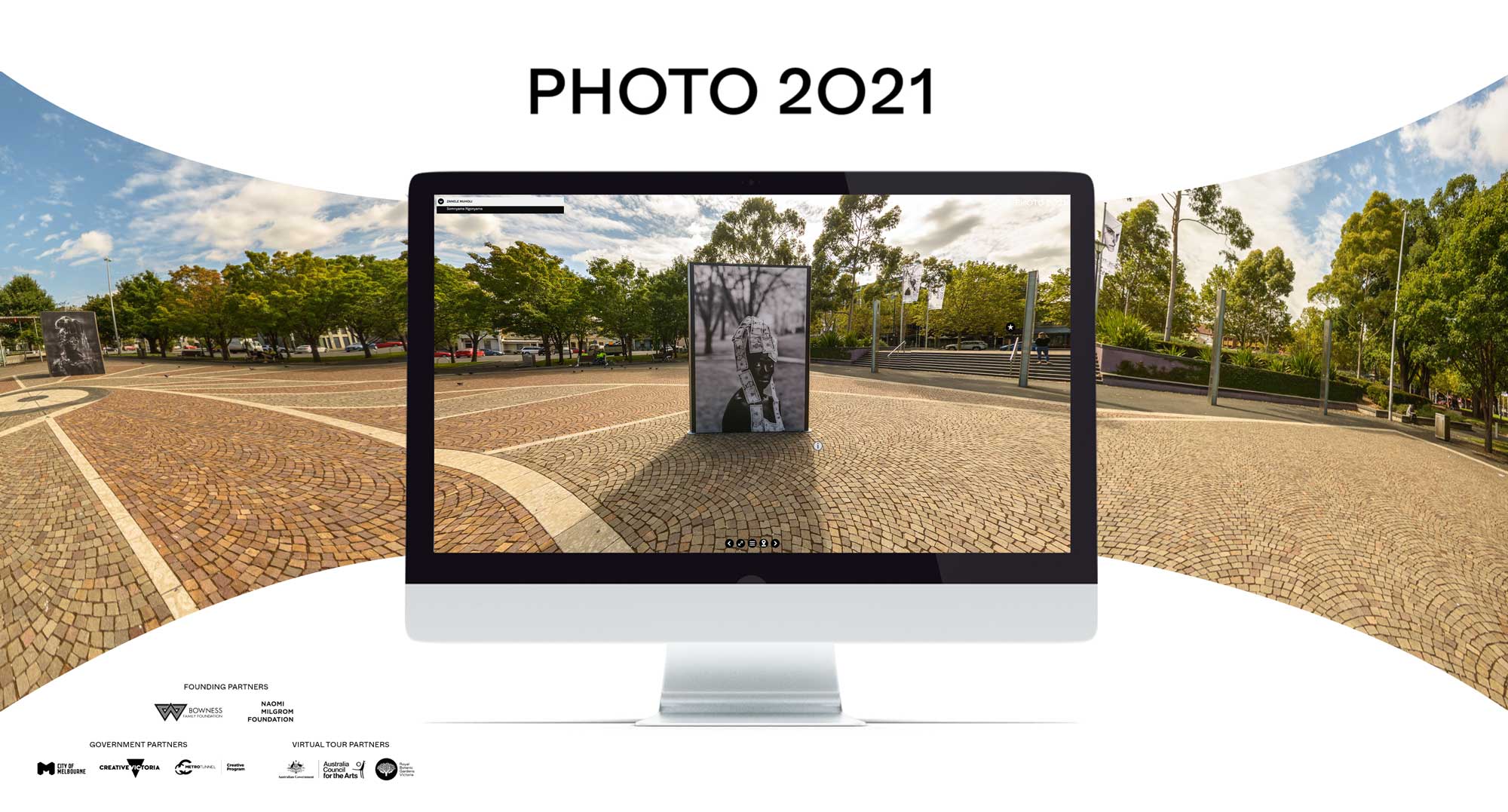 An art tour like no other.
The outdoor program of the International Festival of Photography includes artworks in unexpected sites across Melbourne, varying from streets and laneways to key iconic buildings and parks. The challenge was to get these artworks, centred around the theme "The Truth", eyeballed by many in a time with few visitors to Melbourne, and in a way beyond still photography on a website.
360South photographed these physical exhibits and shaped them into an impressive virtual tour complete with a creative targeted map solution allowing users to focus on the footprint area of the outdoor exhibition. Functionality includes the ability for users to search artworks by artist, view 360 visuals, location information and image credits, all with click and drag ease.