Photography
Virtual Tour
Website
Fast cars, rock'n'roll bands, pitt girls, all encased in the beauty that is Albert Park, exactly 1.3km from our studio according to Google maps... And we get paid to be there. Nice.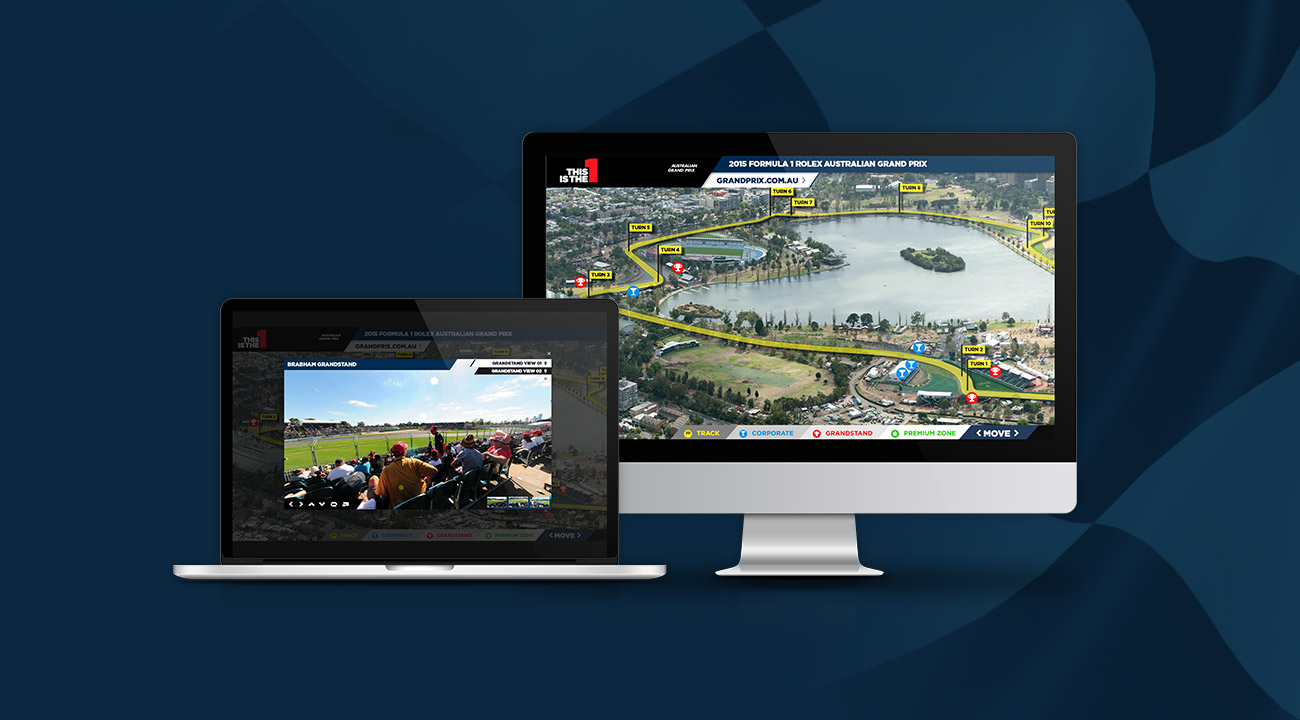 "I don't think of work as work and play as play. It's all living."
Richard Branson
We were pretty excited way back in 2010 when the Formula 1 Australian Grand Prix gave us a call and asked, "can you guys do virtual tours?"...
This years working with Formula 1 Australian Grand Prix sees an exciting new design for our virtual tour photography. The virtual tour experience focuses on the grandstands and corporate areas for use as a sales and marketing tool, incorporating video and smart phone/tablet compatibility. If you've been thinking about buying a grandstand or corporate ticket next year then check out the virtual tour and immerse yourself in the F1 AGP!