Parkglen is a Melbourne aged care conglomerate made up of three service offerings – Home Care, Retirement Living, and Assisted Care Living. Specialising in friendly round the clock care for the elderly and those in need of assistance - Parkglen services are aimed at those aged 50+ seeking information and those seeking assistance for a family member.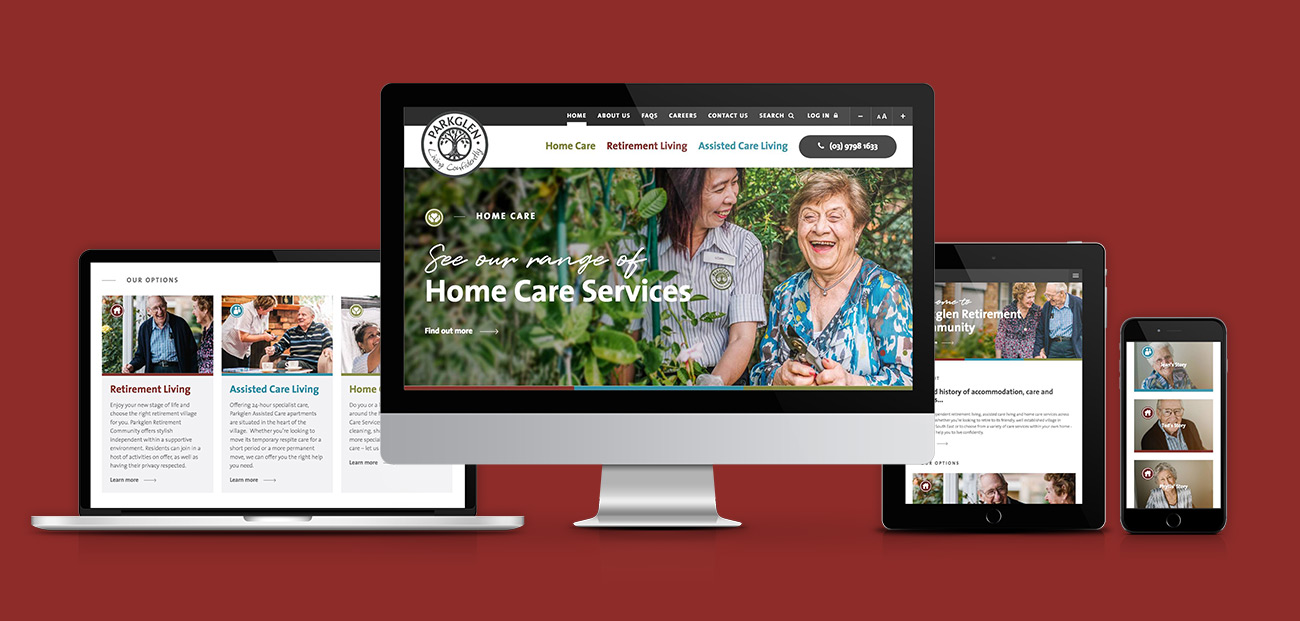 A friendly and informative
presence
360South were engaged by Parkglen to create a website that would be inviting, responsive, comprehensive and most importantly user friendly. To be engaged with a mature age bracket of users that may have less experience with the web, it was essential that the website incorporate easy navigational procedures and repeated visual cues. We spent time guiding Parkglen towards the best approach to their identity. Harmonising their communications to create a consistent brand whilst utilising matching iconography and colour schemes to differentiate service offerings.
360South created a modern, informative presence for Parkglen and each of its aged care initiatives, allowing their users to journey effortlessly through the site and find exactly what they were searching for.