Planning and Property Partners saw a disconnect between what they offered and their online appearance. The previous website was dated, unintuitive and was most importantly not a representation of their prestigious standing in the industry - they required something worthy of their brand. See how 360South steered this project to achieve a spectacular end result.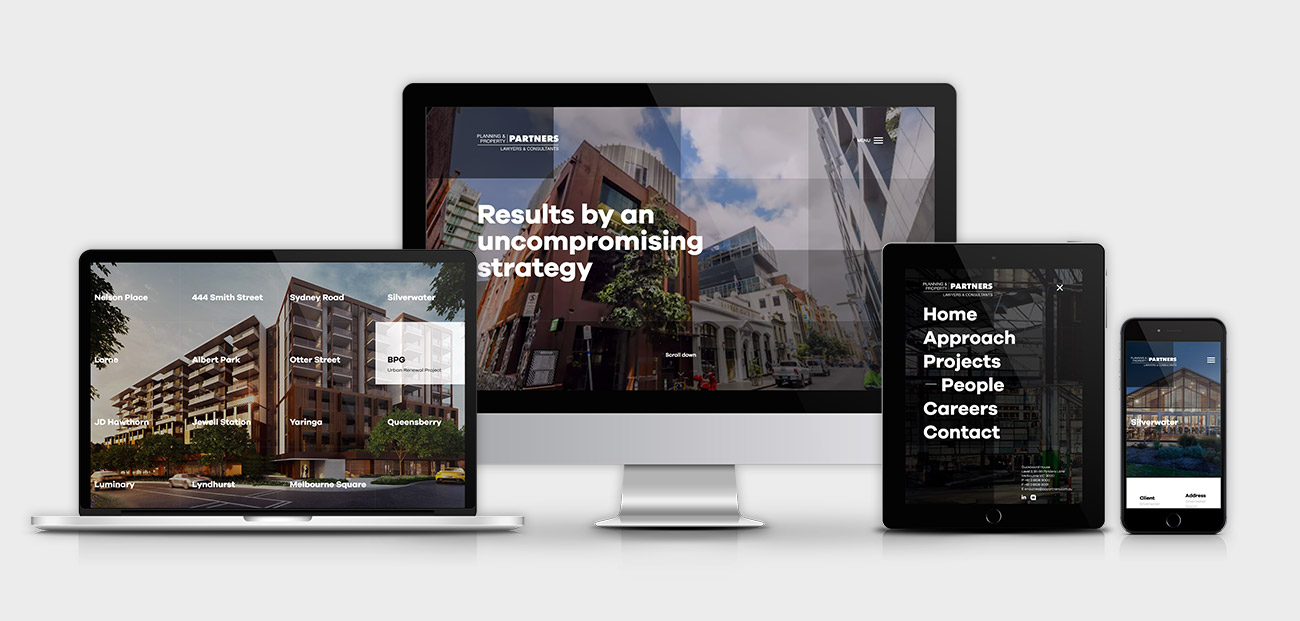 Big plans,
bigger ideas
Specializing in town planning and legal services, this team gets large scale plans across the line and helps developers reach their substantial objectives.
We worked closely with PPPartners to instil the company's character into their online presence. The structured layout was inspired by the blueprints and guidelines involved in town planning. It also plays on the line work seen in the established PPPartners logo.
To create a striking website, we infused the project with custom photography and video to give it that essential uniquely customized personality. Our in-house copywriters helped to shape the language of the PPPartners website – which was fashioned in a way that it would benefit our SEO digital marketing team when it came time for them to work their magic.