RedBoats is an Aussie company, operating passenger charters, scuba dive charters, freediving charters, school trip and bay tours. We created a website that would refresh their brand and create a splash.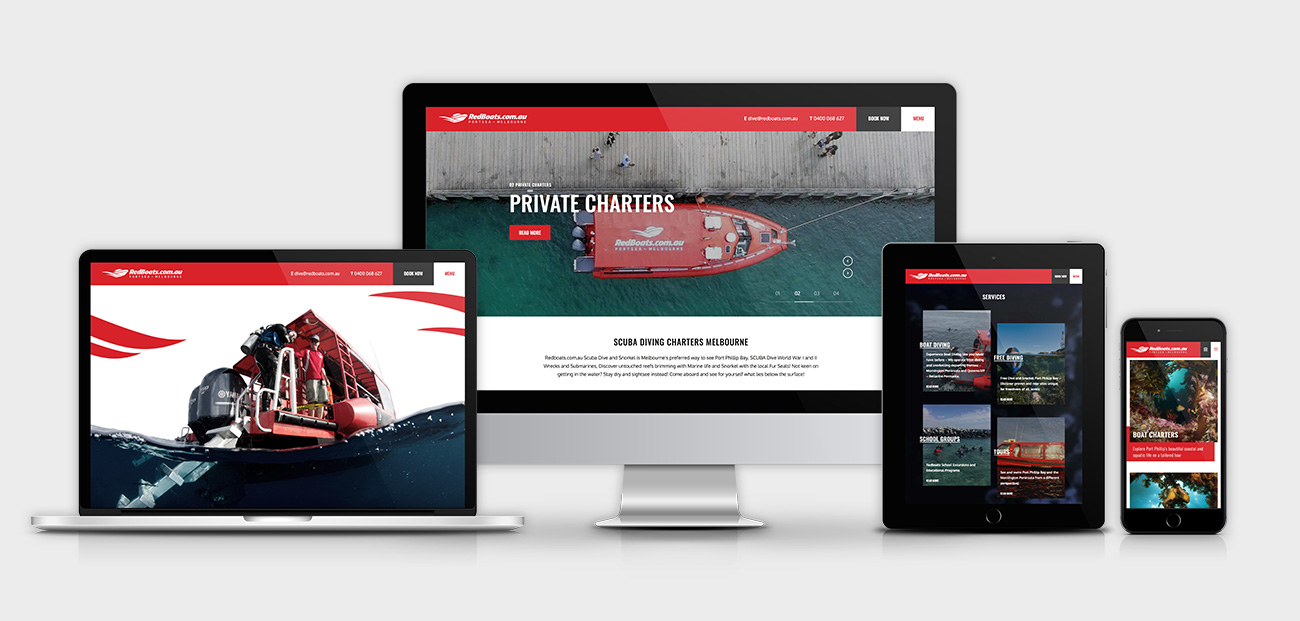 Making a
big splash
RedBoats approached us for a complete website design and build. Their main focus was to capitalize on the booming scuba market so we launched just in time for the heat of summer to inspire potential divers to take the plunge.
Go on and explore the website and be impressed by the fully responsive pages and smooth custom animations.