Denso was founded in Japan in 1949. Since then, it has become a world leader in advanced automotive technology. Subsequently Denso Australia was established in 1972 and is fast becoming a primary provider of quality car parts to the Australian automotive industry.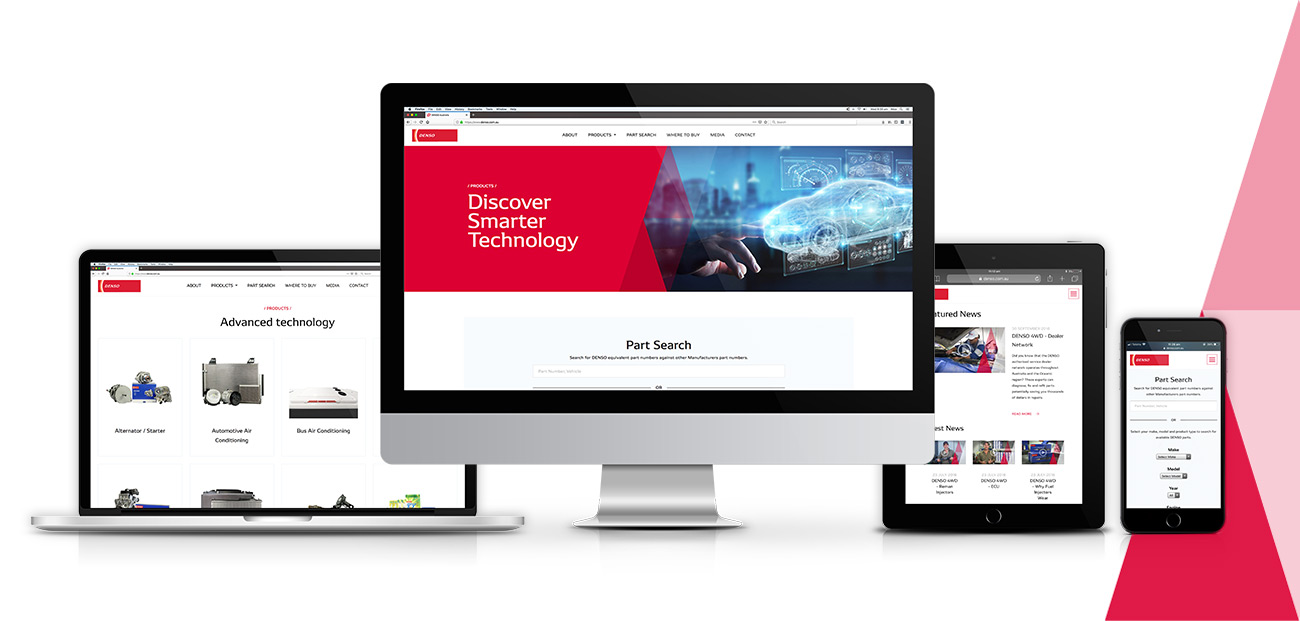 Converting visitors
to customers
Denso Australia's primary website goals were to:
Increase sales
Catalogue the extensive Denso product range
Improve and streamline search functionality
Facilitate general public purchasing via Denso distributors
Build brand awareness of the quality of Denso products
The previous website was dated and needed a restructure to deliver users with an engaging experience that leaves them as impressed with Denso's digital presence as they were with their physical products.
In order to reflect Denso's position as market leaders in product design and development, 360South created a modern, cutting-edge look and feel responsive website with a complex search functionality and product list.
We wanted to establish Denso as the industry leader by developing an innovative website that sets them apart from its competitors.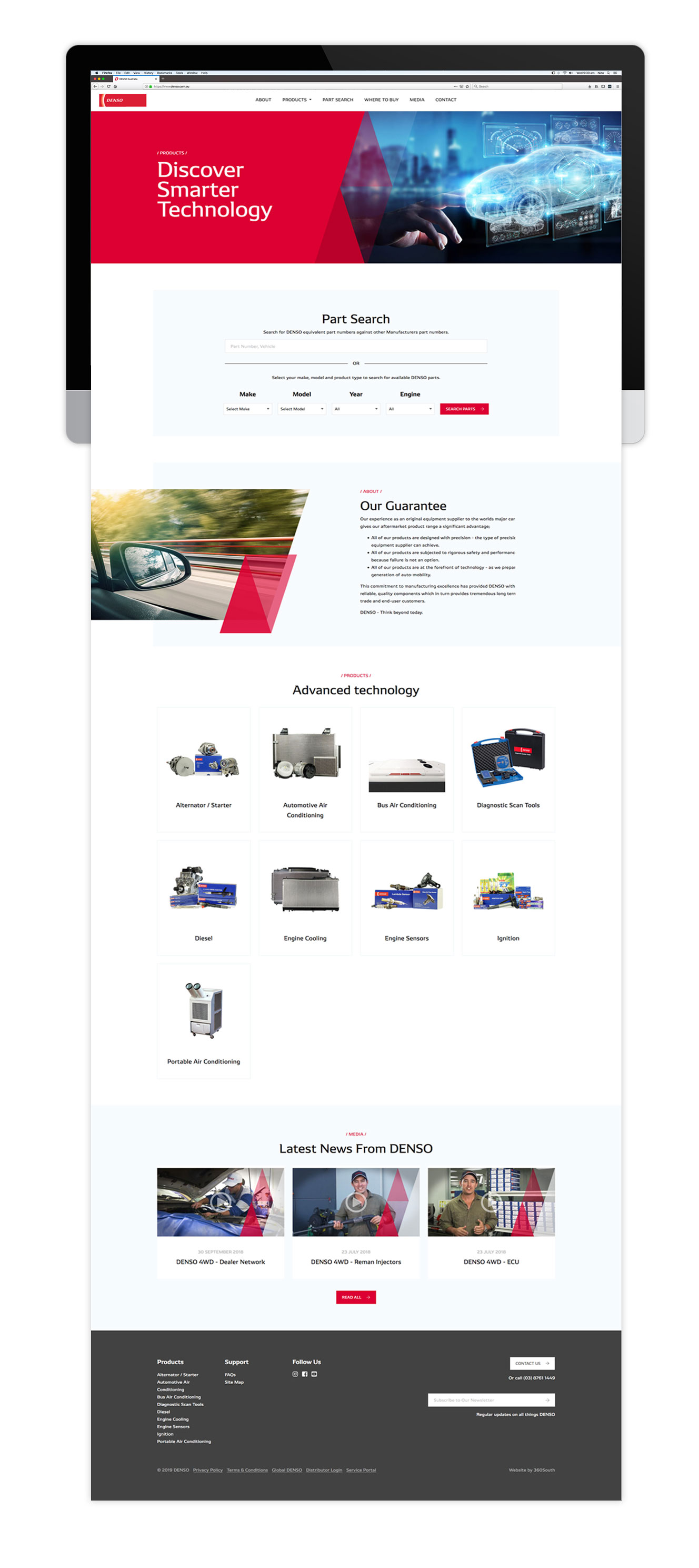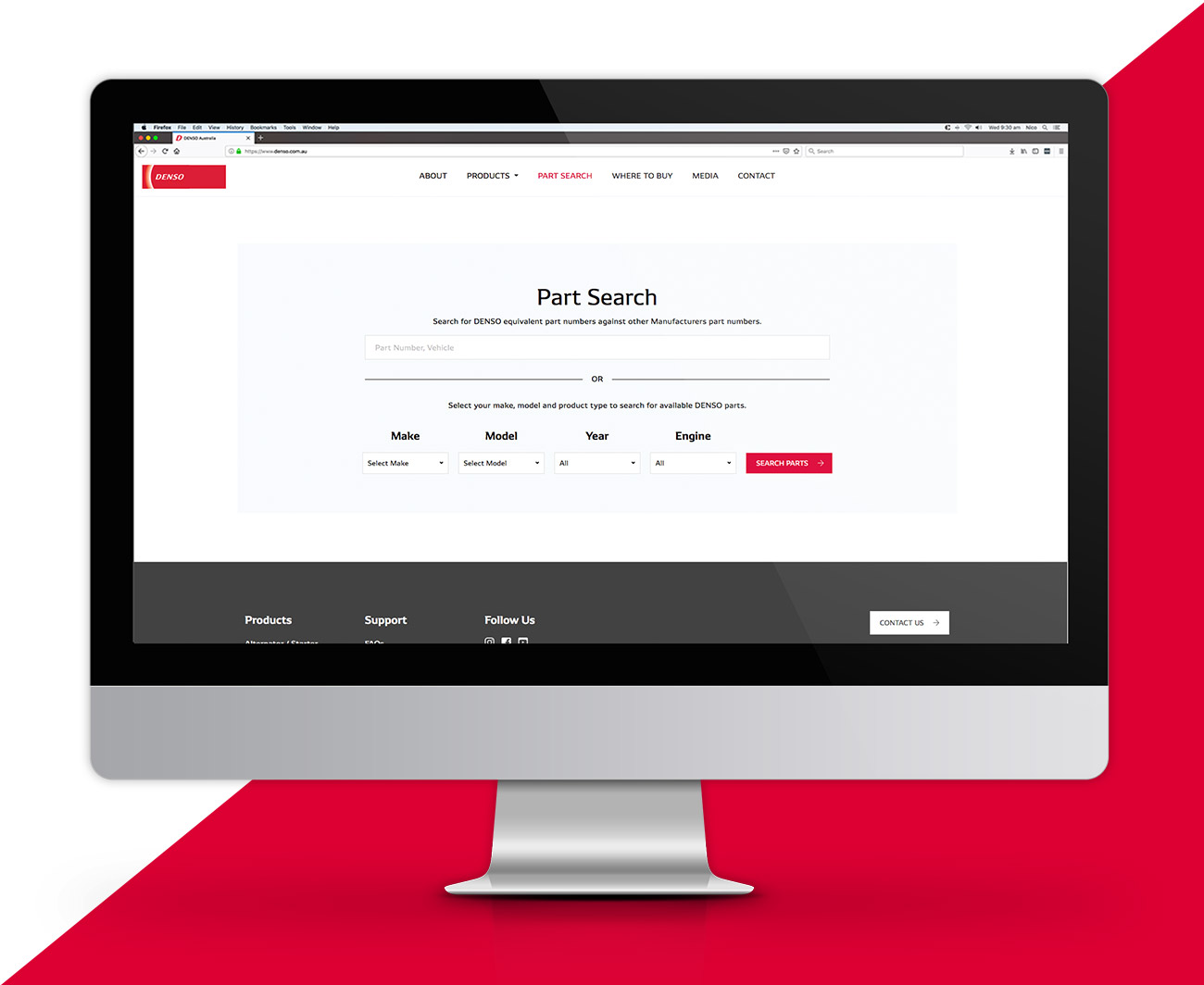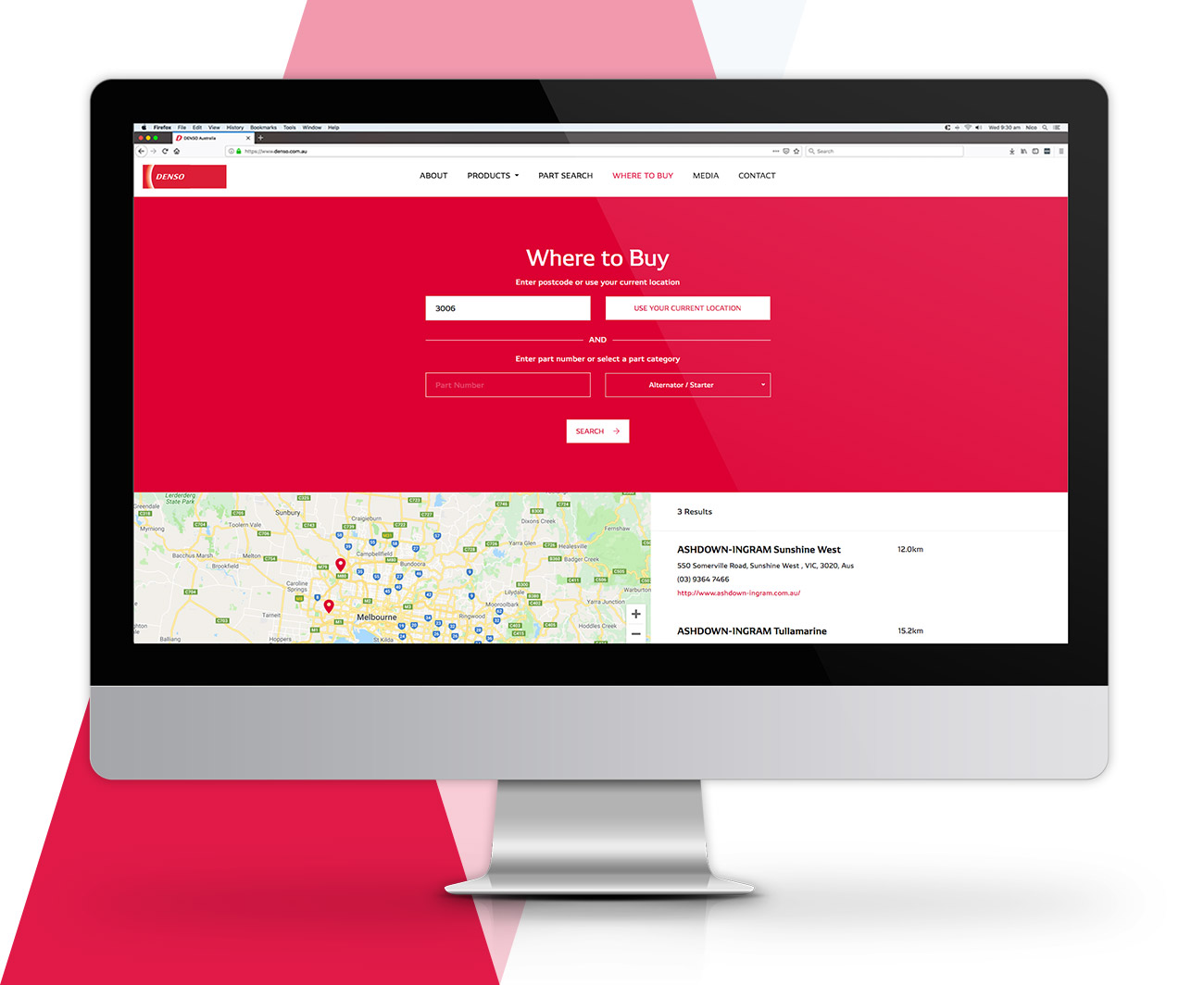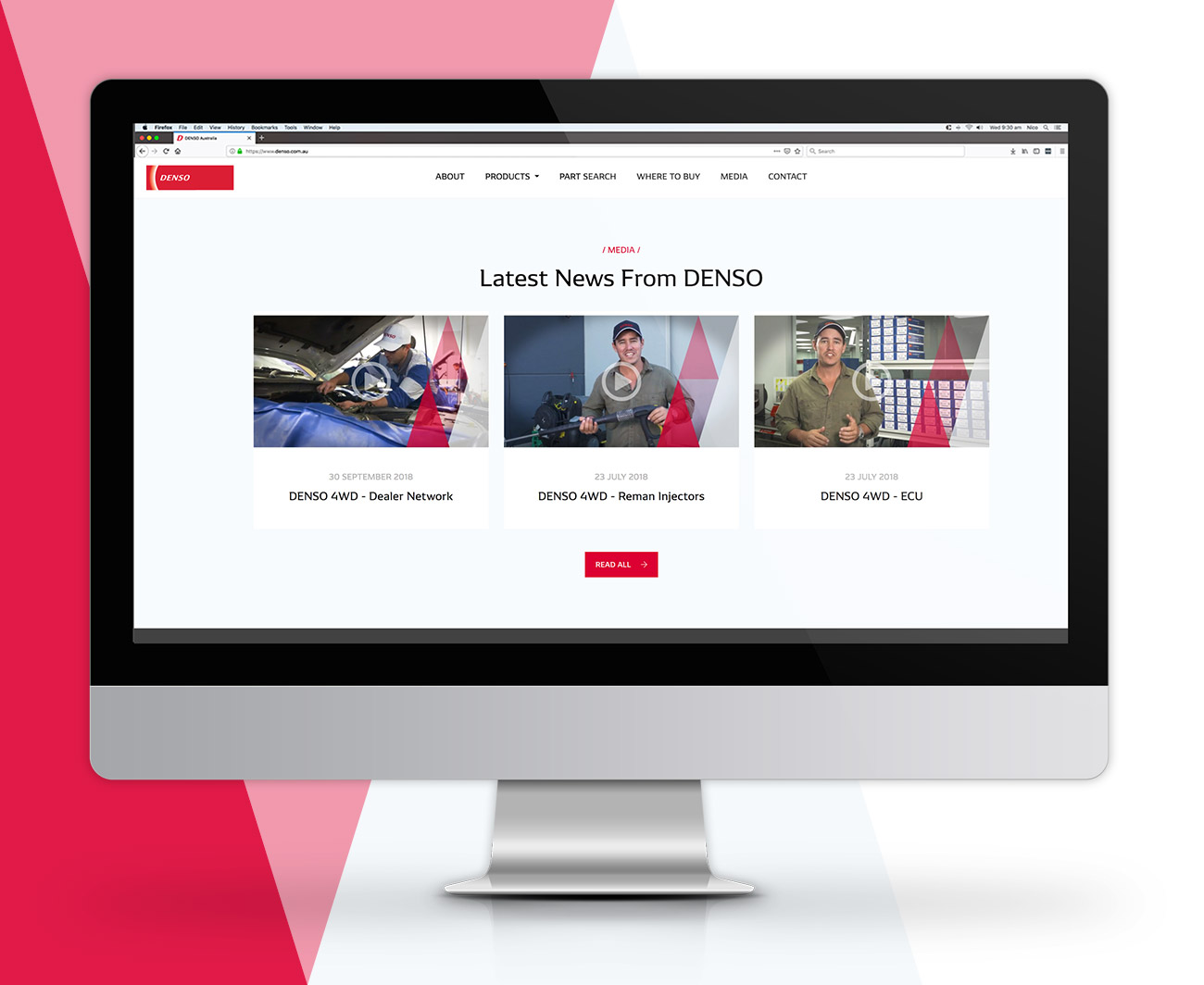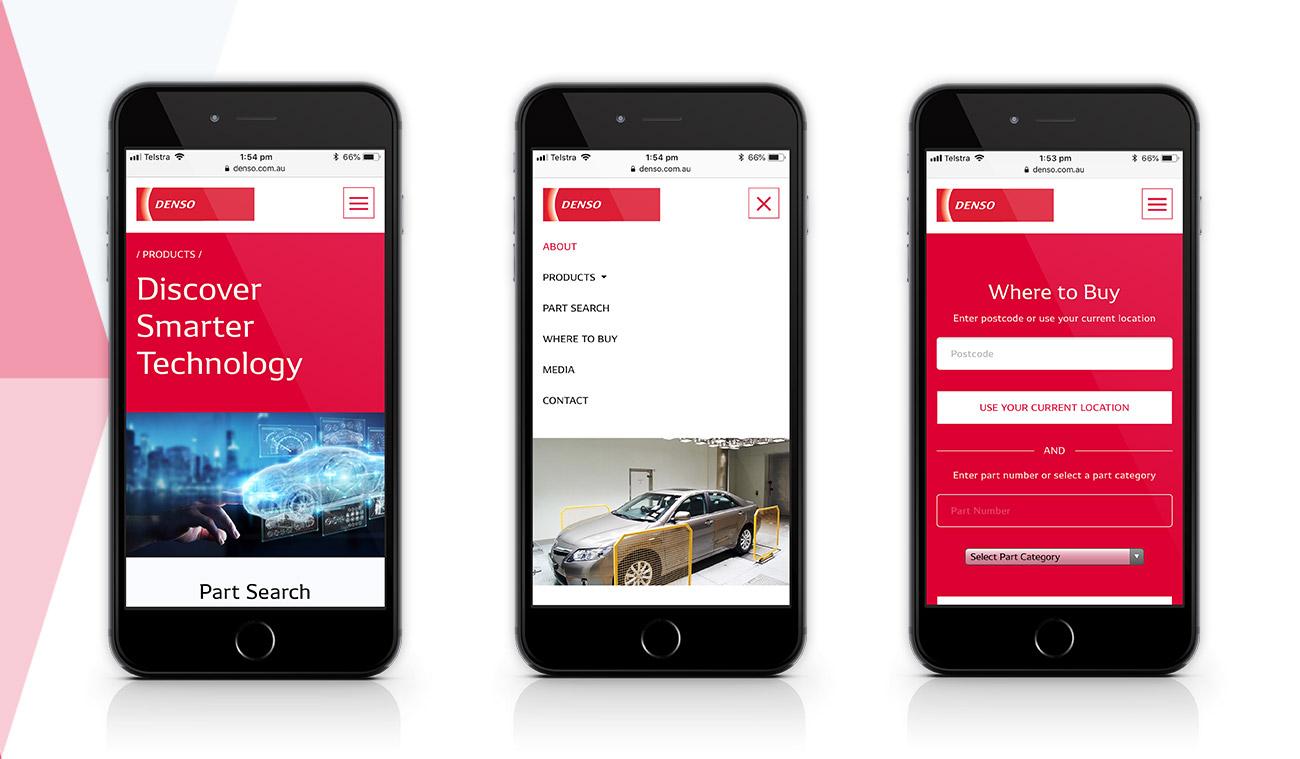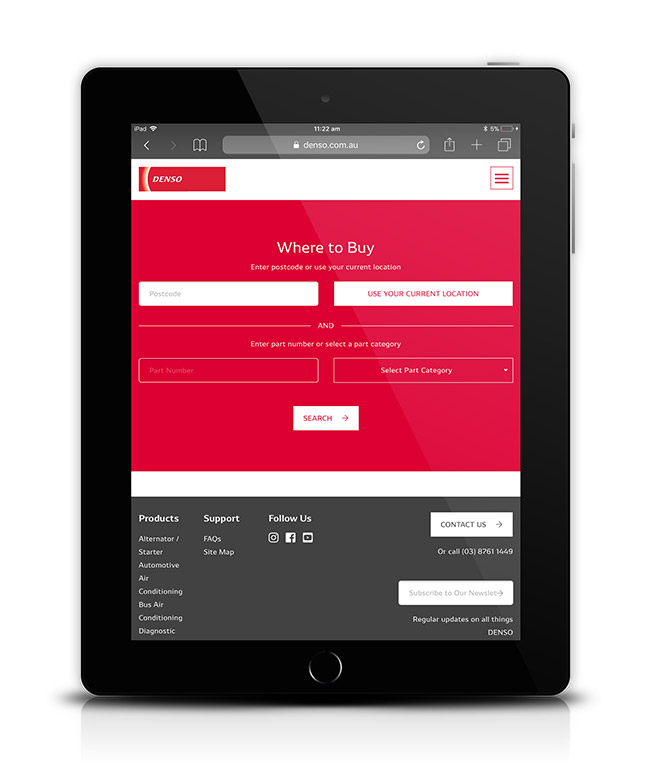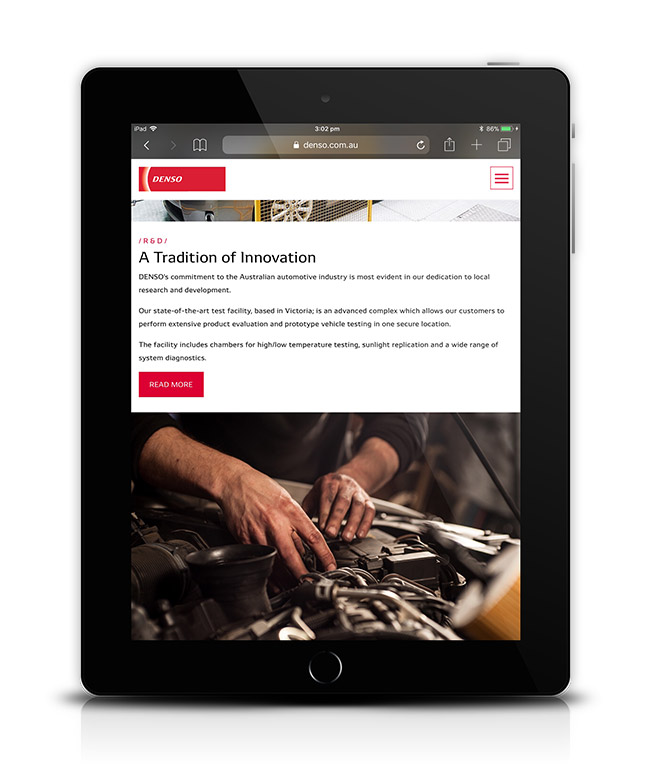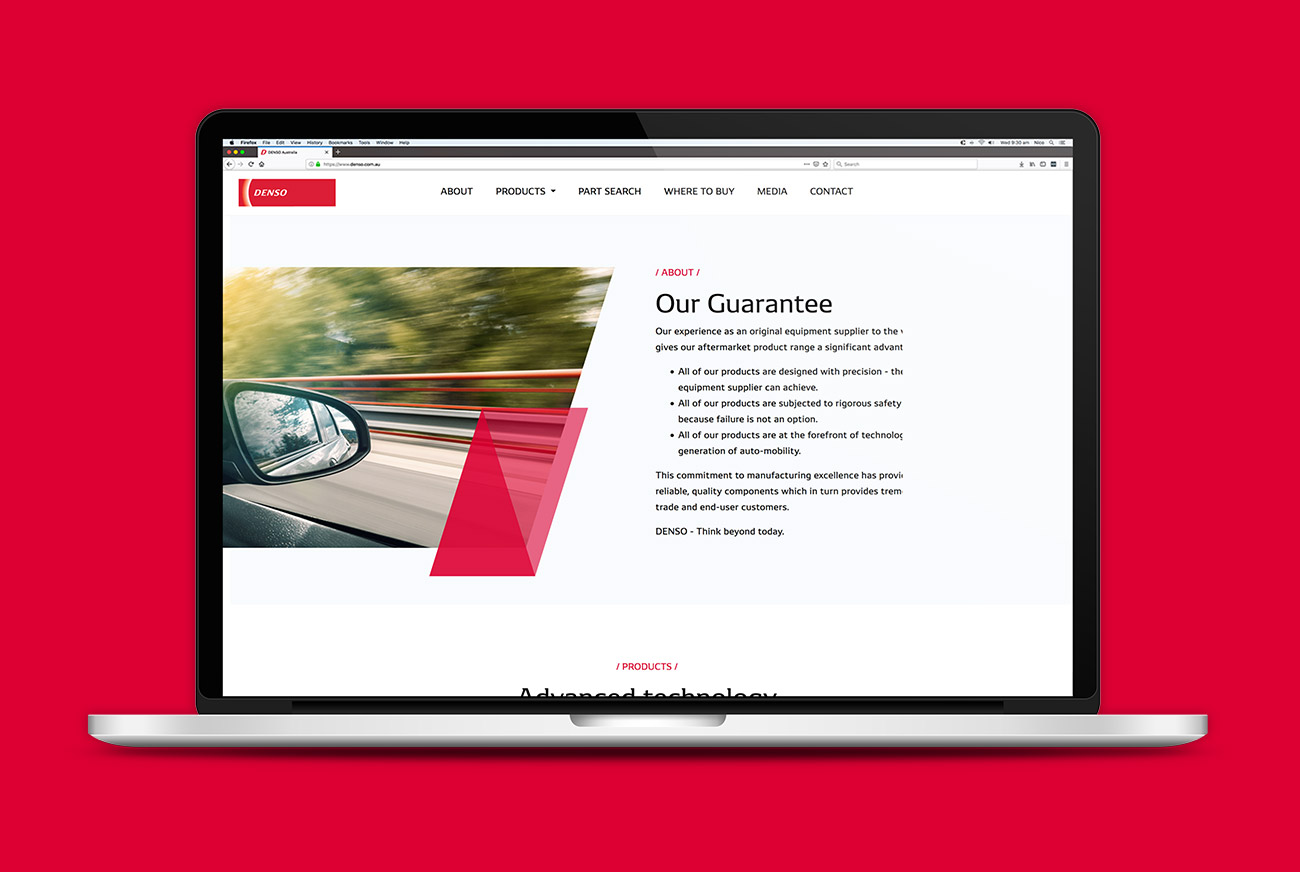 Quick turnaround
for the expo
THE UNIT
The HOLO SPARK, our flagship holographic display was used at the Denso's expo stall to command attention and inform customers about their product offerings.
THE STAND
Custom product selector (touchscreen interface) to view info about each product, not to mention the custom vinyl wrap on stand with Denso branding.
CONTENT
Some of Denso's more popular consumer products such as the radiator, spark plug, direct injection coil, alternator, starter motor, compressor and more were filmed instead of created as 3D models as a more cost-effective solution. For Denso to show their large products in a holographic setting we created a custom designed well-lit 360-degree turntable rig to accommodate the large size of the products. We filmed them on as they spun in front of a green screen and harnessed that footage to create products very similar to that of an animation. This helped us to also fit into the tight production schedule, meaning we delivered a great result with a quick turn-around to get to the AAA expo on time!