Beparta works with school leaders and specialist educators to create flexible learning spaces, their modern and adaptable furniture creates unique landscapes for stimulating educational experiences, and empowering students to create their own best workspaces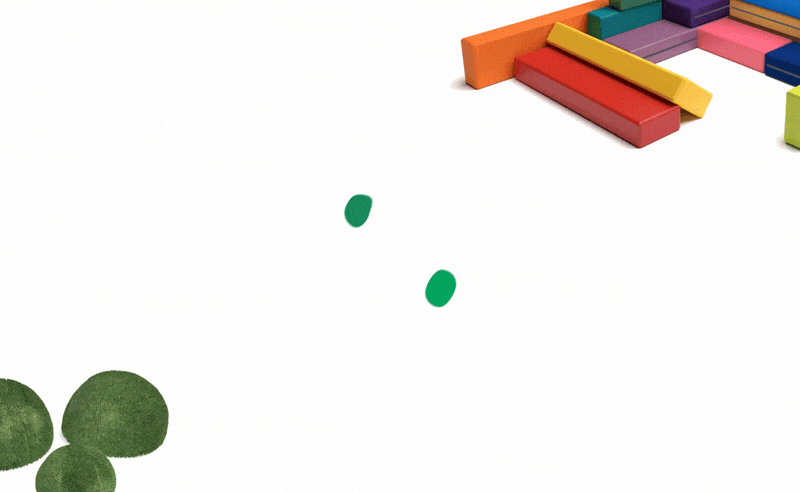 The Brand
All previously experienced industry experts, the team were all focused on the key mission of wanting to 'Be part of' something new and innovative, and so 'Beparta' was born. The new name spoke to the sense of inclusivity and engagement the team sought to inject into their brand.
Adhering to proven design practices, a calming green colour - to invoke growth was chosen as the primary palette, and the fluid shapes incorporated into the logo are a reference to the connective, modular shapes seen throughout Beparta's furniture range.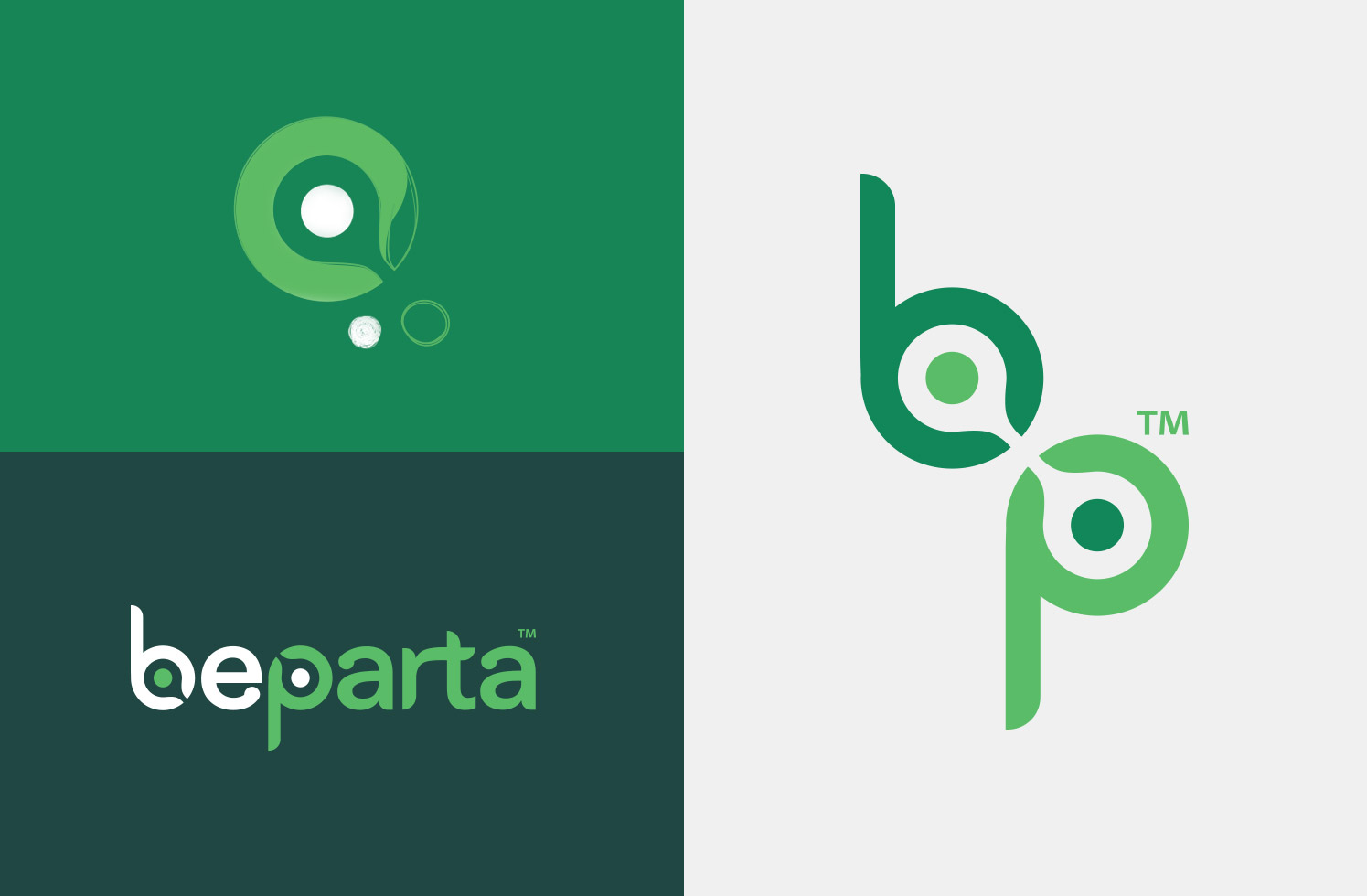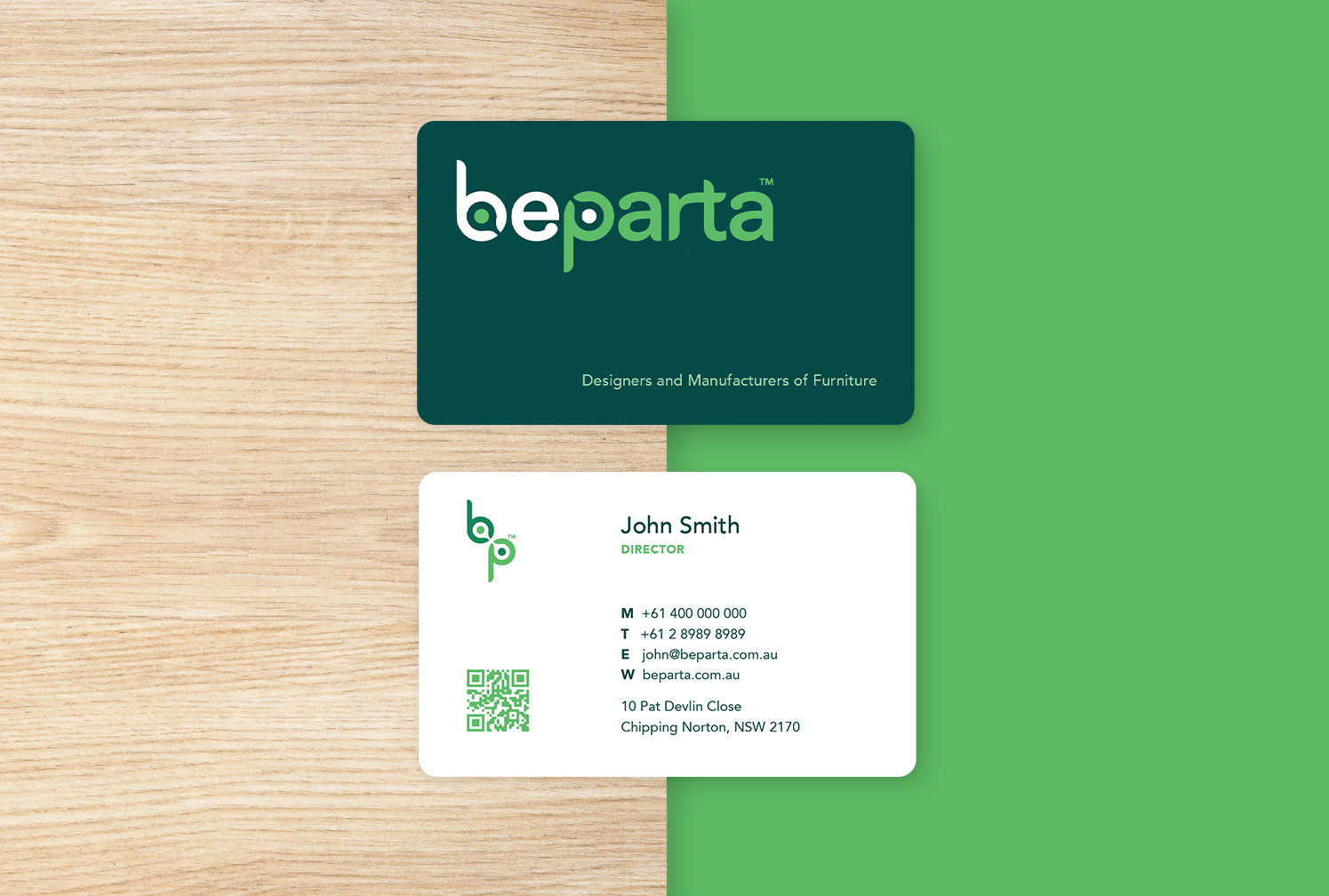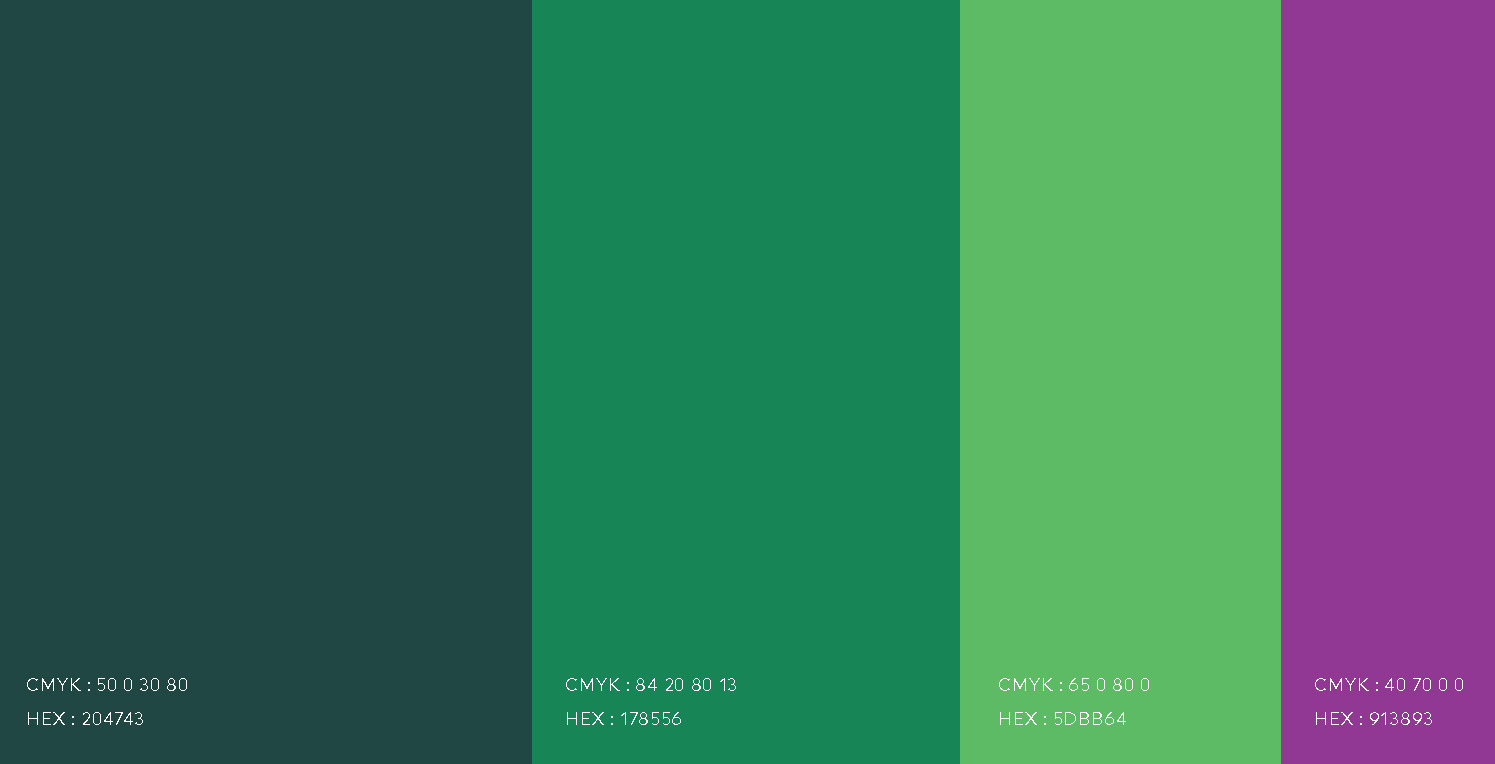 The Graphic Design
Our first foray into the use of Beparta's new branding was a promotional mail out to Australian institutes advertising the Term 4 specials, we were like the nervous parent sending our child out to school for the first time!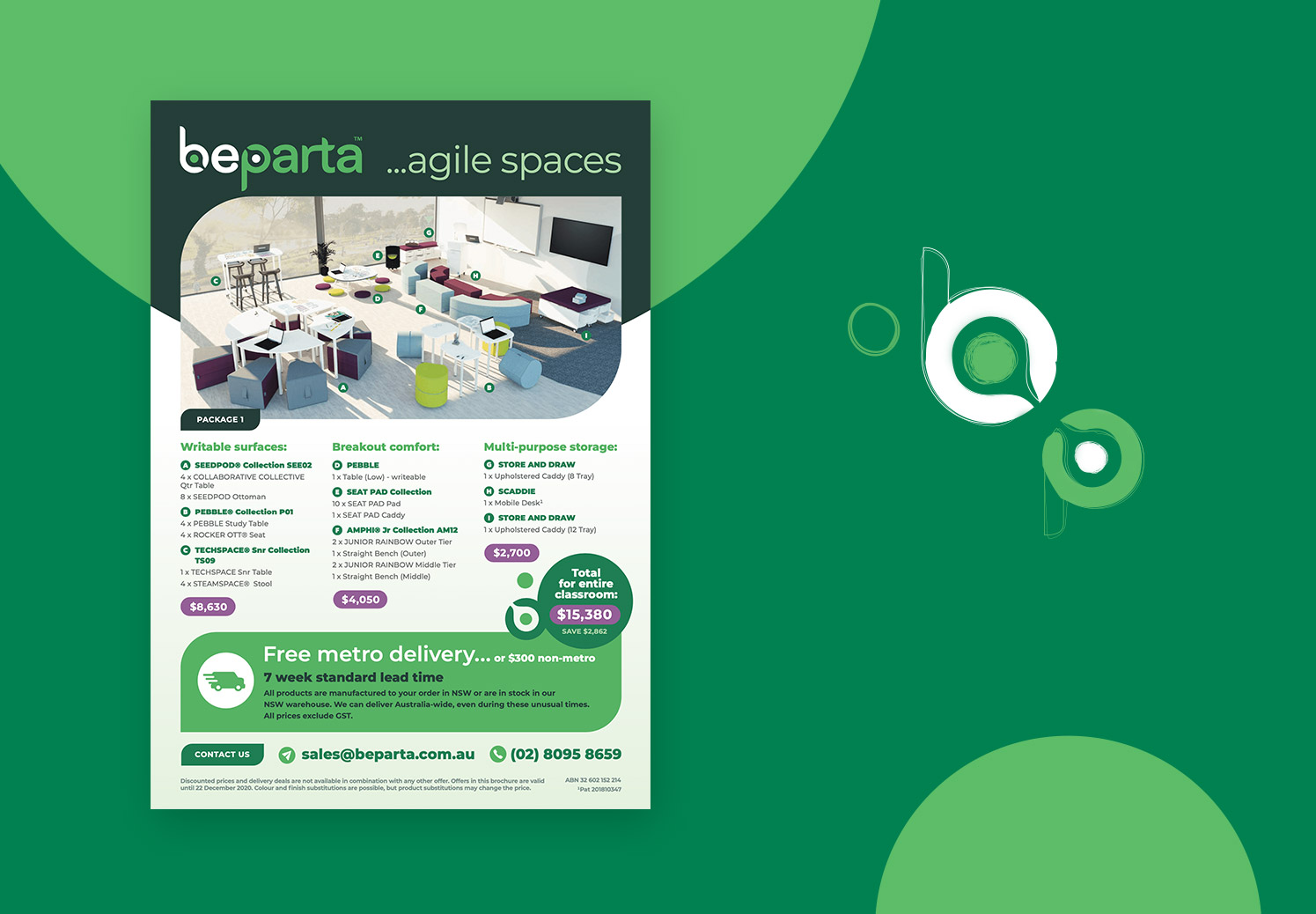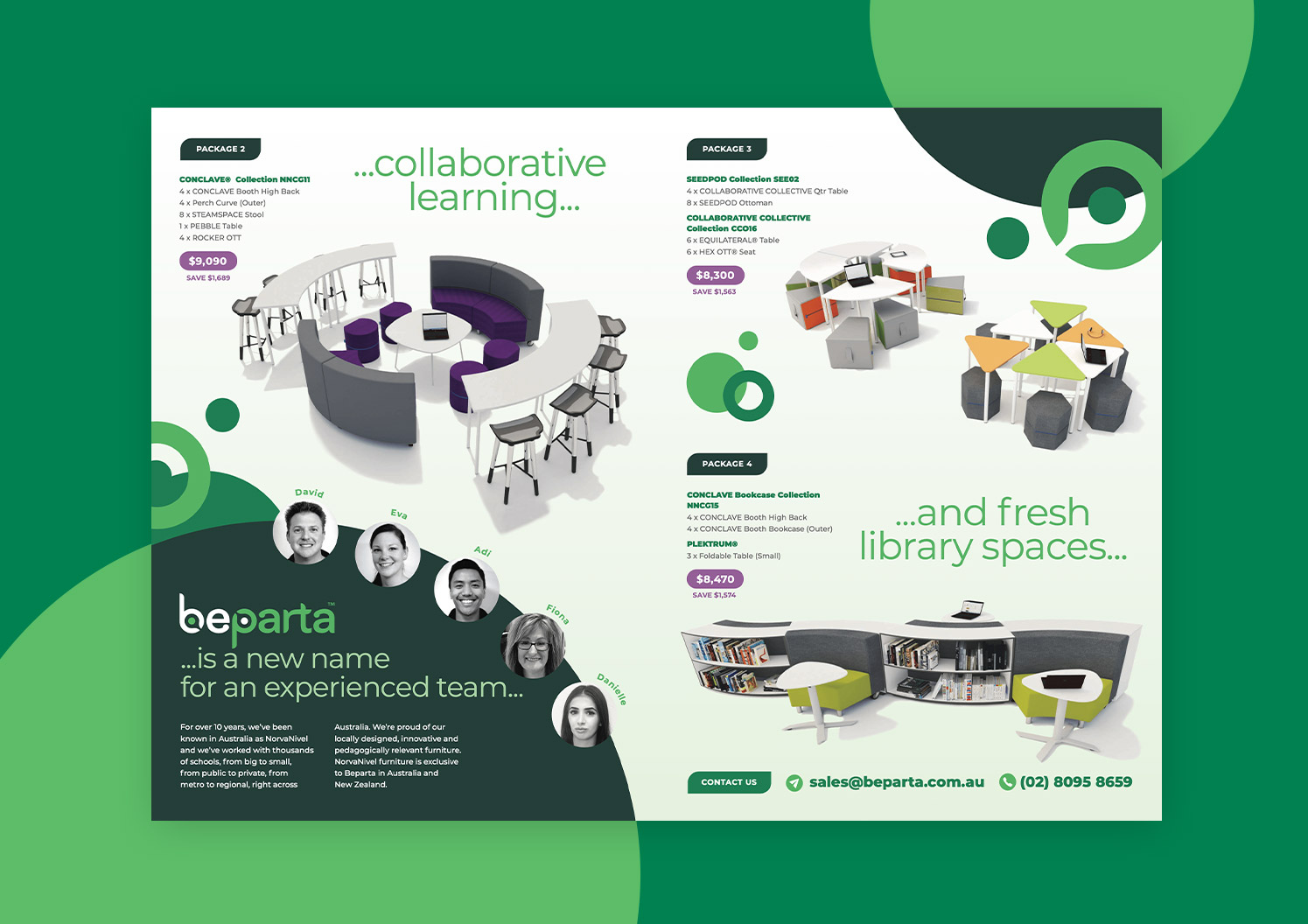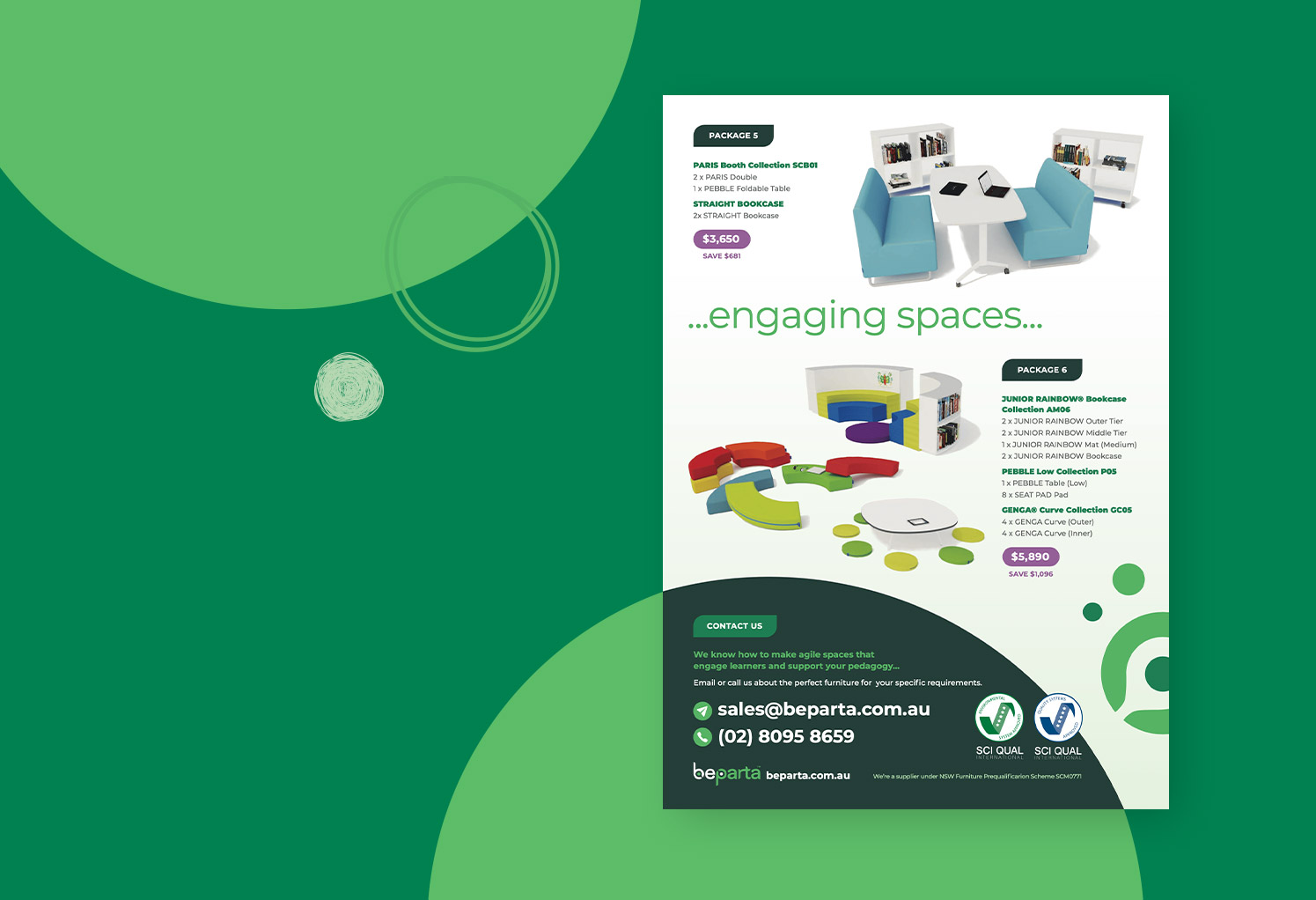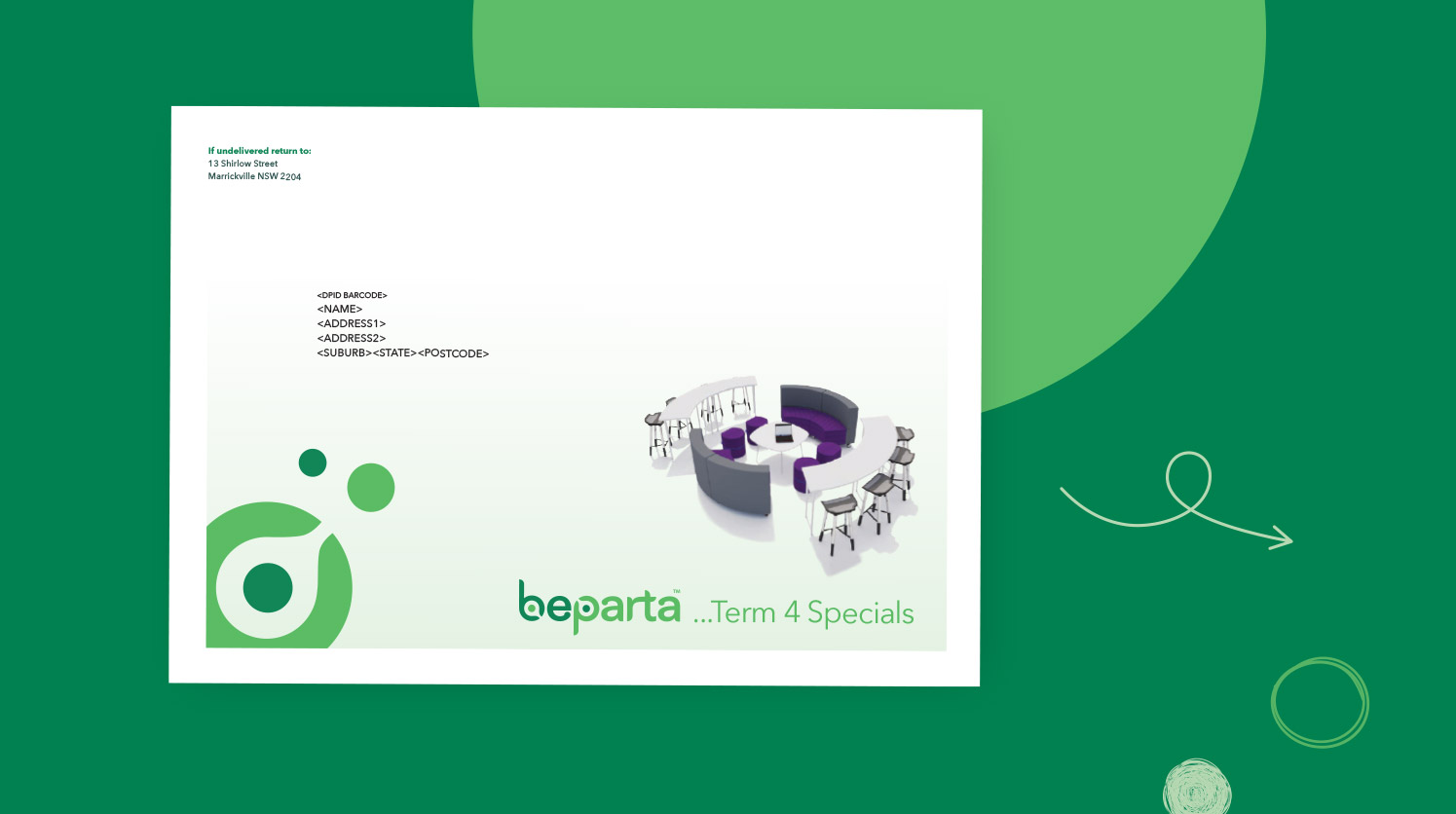 The Website & 3D Renders
This massive eCommerce project showcased the benefit of using a full-service digital agency like 360South, not only did we design and build the site, but our in-house 3D team also took care of the photorealistic product renders.
We launched with over 80 products, each with the capability for complex options such as allowing users to select colours and features before adding to cart. This full stack site includes functions such as product filters, wishlists, account logins, newsletter sign ups, related items and much more.