As a leading Orthotics and Prosthetics provider, and an Australia-wide clinic service, Oapl needed a website experience that reflected the outstanding support and accessibility their clients receive. Oapl empowers clients to explore the wide range of mobility services available to them online before booking a consultation with a specialist.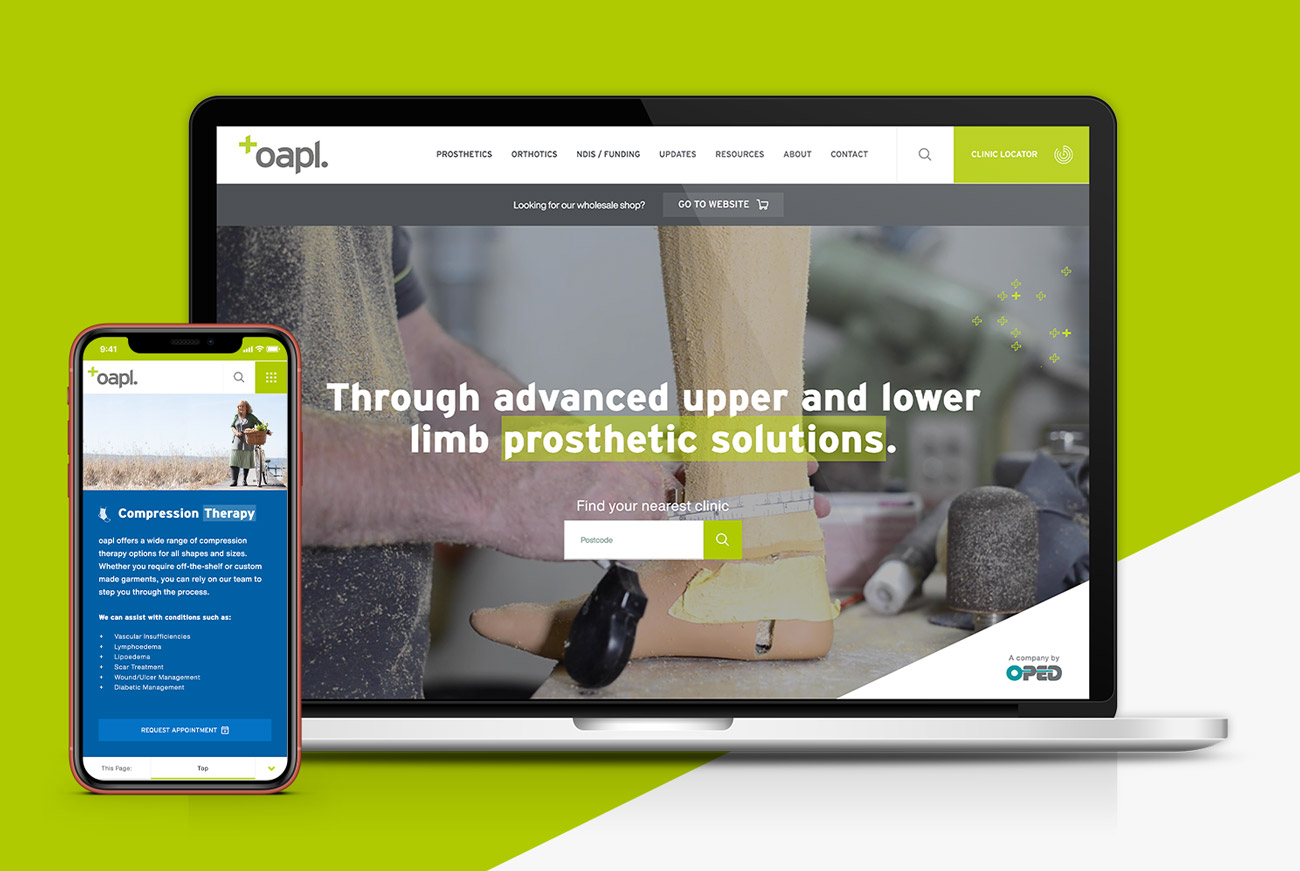 Real people, real outcomes, and real expertise.
As an organisation focused on providing improved lifestyle outcomes for people with needs ranging from post-op bracing to osseointegration, it was integral that Oapl's refreshed website reflected a positive and empowering experience. For many clients the website would be their first impression, so we made it simple and intuitive to navigate. We've implemented and accessibility tool into the Oapl site to assist users of all abilities to navigate the site in the best way possible for them, this includes functions for people with vision impairments and even ADHD. Users from all walks of life can easily find the exact service they require on any device.
Oapl is also one of the leaders in their field, so credibility was paramount to their website branding. By incorporating video, photography, and testimonial from real patients we have captured just how supported Oapl makes their clients feel. The site is now about getting clients access to support networks as quickly as possible. By employing a direct contact request system there's no more back and forth with booking systems, Oapl's website now gets clients in touch with a representative as soon as possible to start their journey.