As an organisation helping companies modernise business practices, Bevington Group's digital presence must reflect those modern techniques and processes. 360South worked with Bevington to create a modern and accessible website that clearly pitches their services to potential clients. With the capacity to advertise webinars, and integrate studies into relevant service pages, they now sport a website that suits their brand.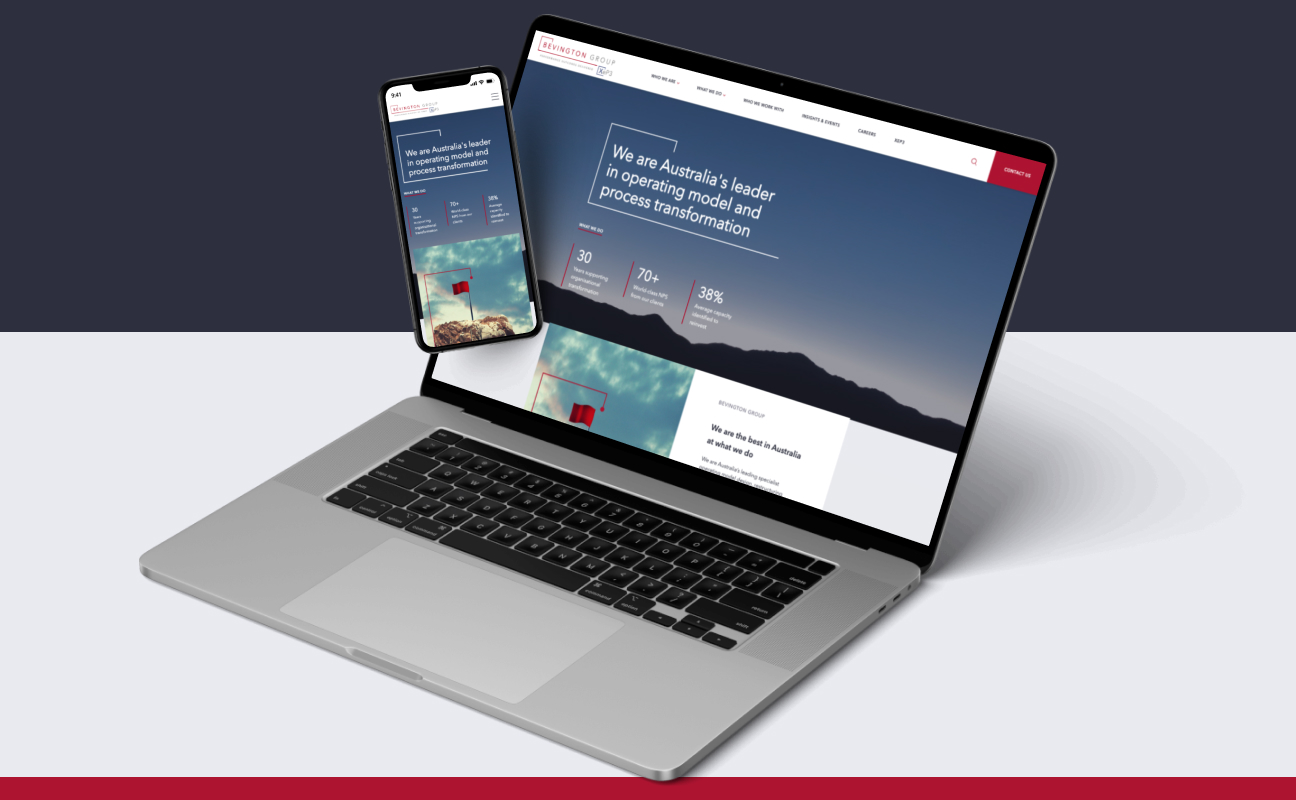 Refresh, Elevate, Activate.
With Bevington Group being a company that makes modern and exciting practices accessible, it was important that their digital presence reflected that brand identity. Stakeholder journey and user experience across the entire website was essential. Right from the moment a potential client hits their new homepage, they're taken on a journey of possibilities without being overwhelmed by a cacophony of information. We're particularly proud of the video snippets from the executive interviews that are featured on the homepage. By supplying some engaging movement to the page the user is kept engaged with Bevington's message. Being able to use footage of the Bevington team interviews made this activation unique and personalised to our client, while still guiding their potential customers to learn more about the products and services.

Ahead of the Curve
Ultimately the triumph of Bevington Group's new website from 360South is about refreshing a brand that was already strong. The best time to make repairs is before anything even breaks and Bevington's digital presence was a perfect case study of this. Their old site was still functional and serving their purposes, but it was starting to become dated and risked being out of touch with the services they were offering. By working with 360South early Bevington was able to take their time in collaborating with us to create a website that reflected where they were today and what they were growing into. By including dynamic content across their pages, they are able to easily insert case studies and new developments seamlessly into their site so it can continue to grow alongside them.