The team at Touchbase are committed to making vital health education readily available to diverse communities. To ensure an inclusive digital presence, we collaborated with Touchbase to create a visually appealing website that caters to their demographics. Our vibrant and accessible design ensures an engaging user experience, empowering users to access essential health information without judgment.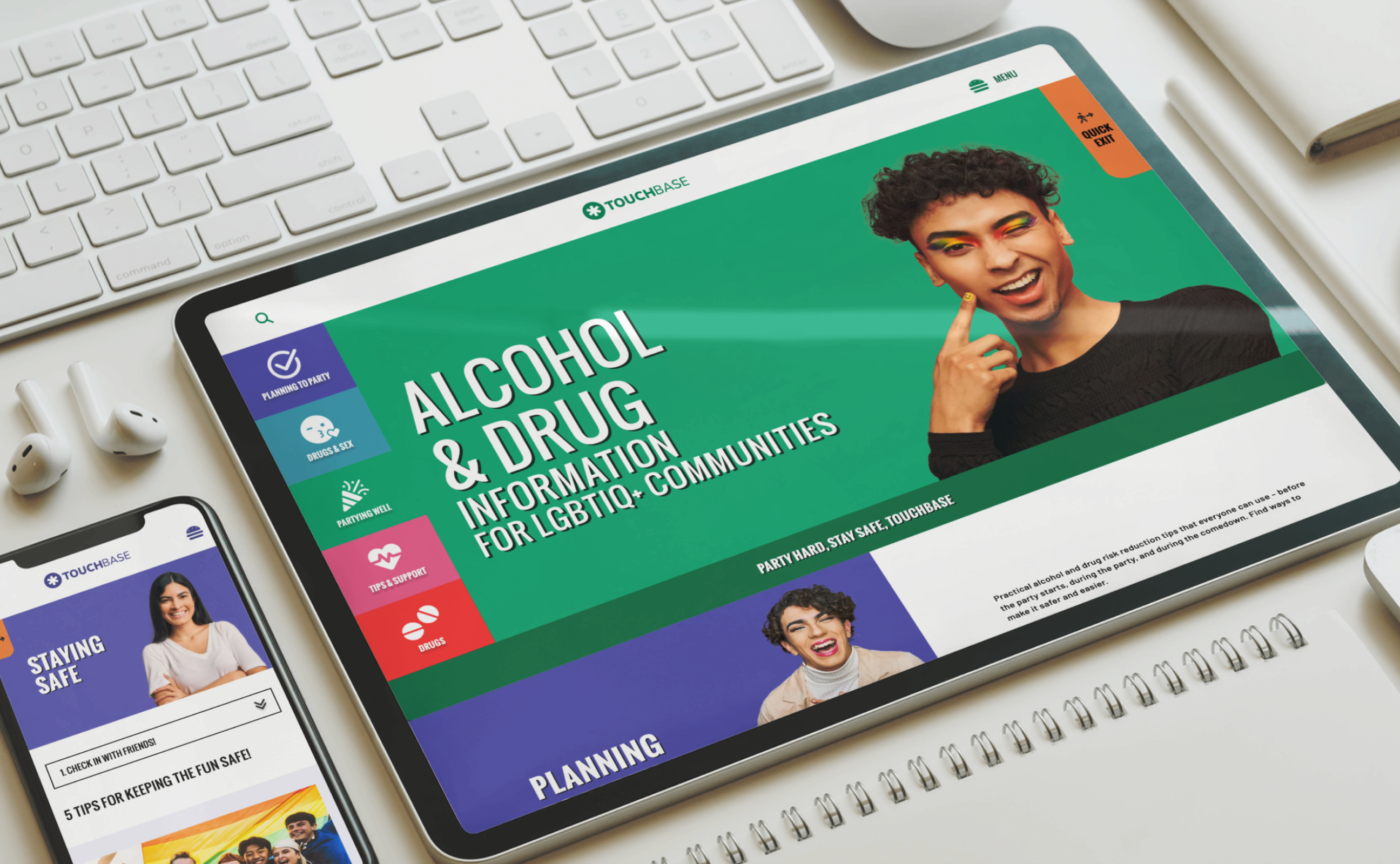 Vibrant Aesthetic Overhaul
Touchbase aimed to create an attractive and captivating website for users. Our design team crafted a vibrant colour palette that flows harmoniously throughout the site, providing a visually stimulating user experience. Inclusive portraits take centre stage on both mobile and desktop versions, establishing an inviting and welcoming atmosphere.
Delivering Precise Content with Engaging Ease
With a wealth of unbiased and specific information to convey, Touchbase sought a website that caters to their diverse audience. Through the use of our customised CMS, our design seamlessly delivers vast amounts of information while upholding an exceptional user experience. By thoughtfully breaking down and presenting content in engaging formats, we ensure users remain captivated throughout their entire journey.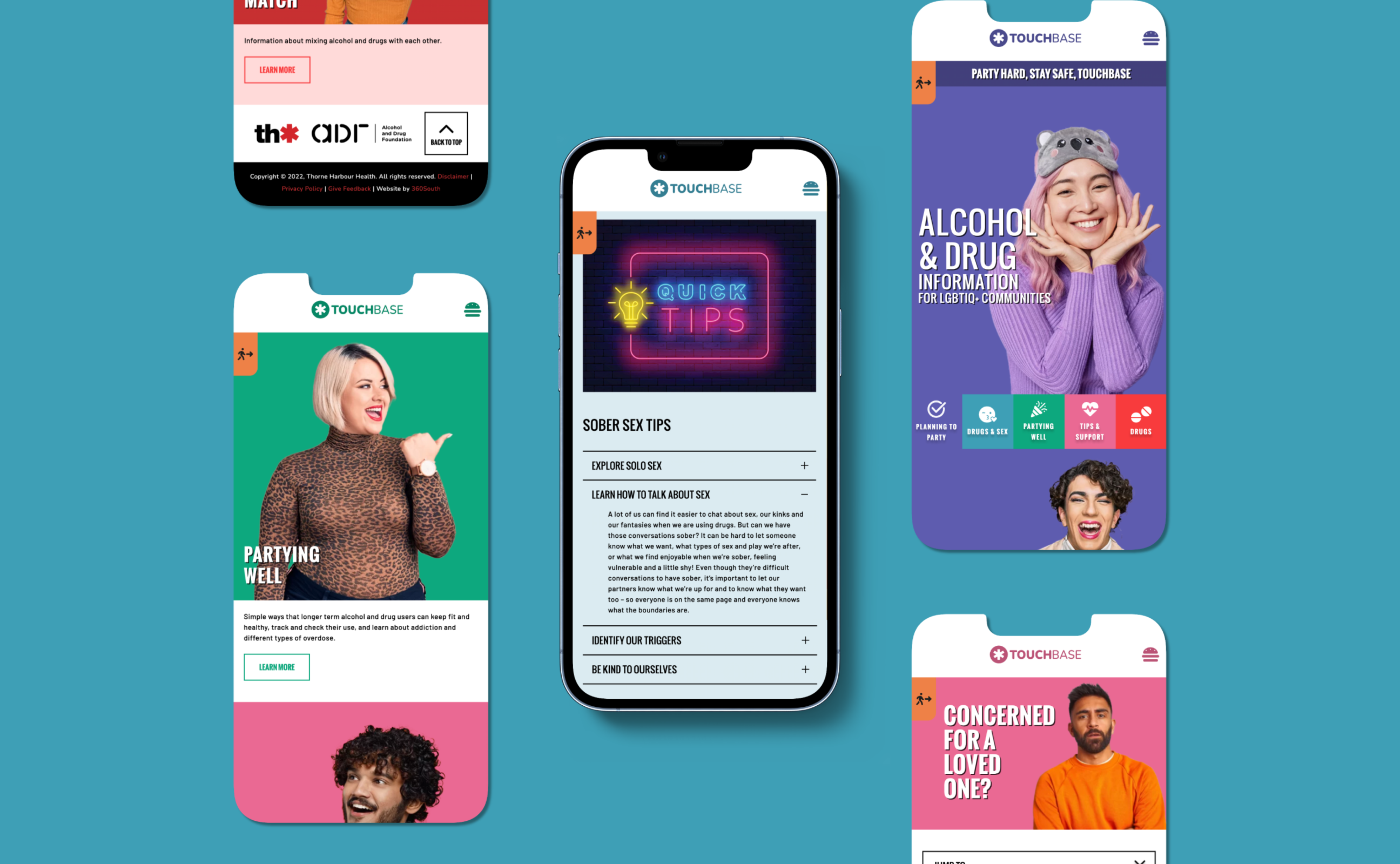 intuitive Colour Coding
Colours on the Touchbase website are not merely aesthetics; they serve as a unifying element. Each category of information is assigned a specific colour from our chosen palette, allowing users to quickly find the content they need. This consistent theming ensures clear and rapid access to valuable health information, guiding users effortlessly from page to page.
Community Driven Design
As a community-focused organisation, Touchbase understands the importance of communication and collaboration. We collaborated closely with Touchbase to integrate their specific content needs into the exciting design. This collaborative approach ensures that the content is both compliant and captivating, effectively addressing the unique requirements of their represented communities whilst remaining accessible to he broadest possible audience.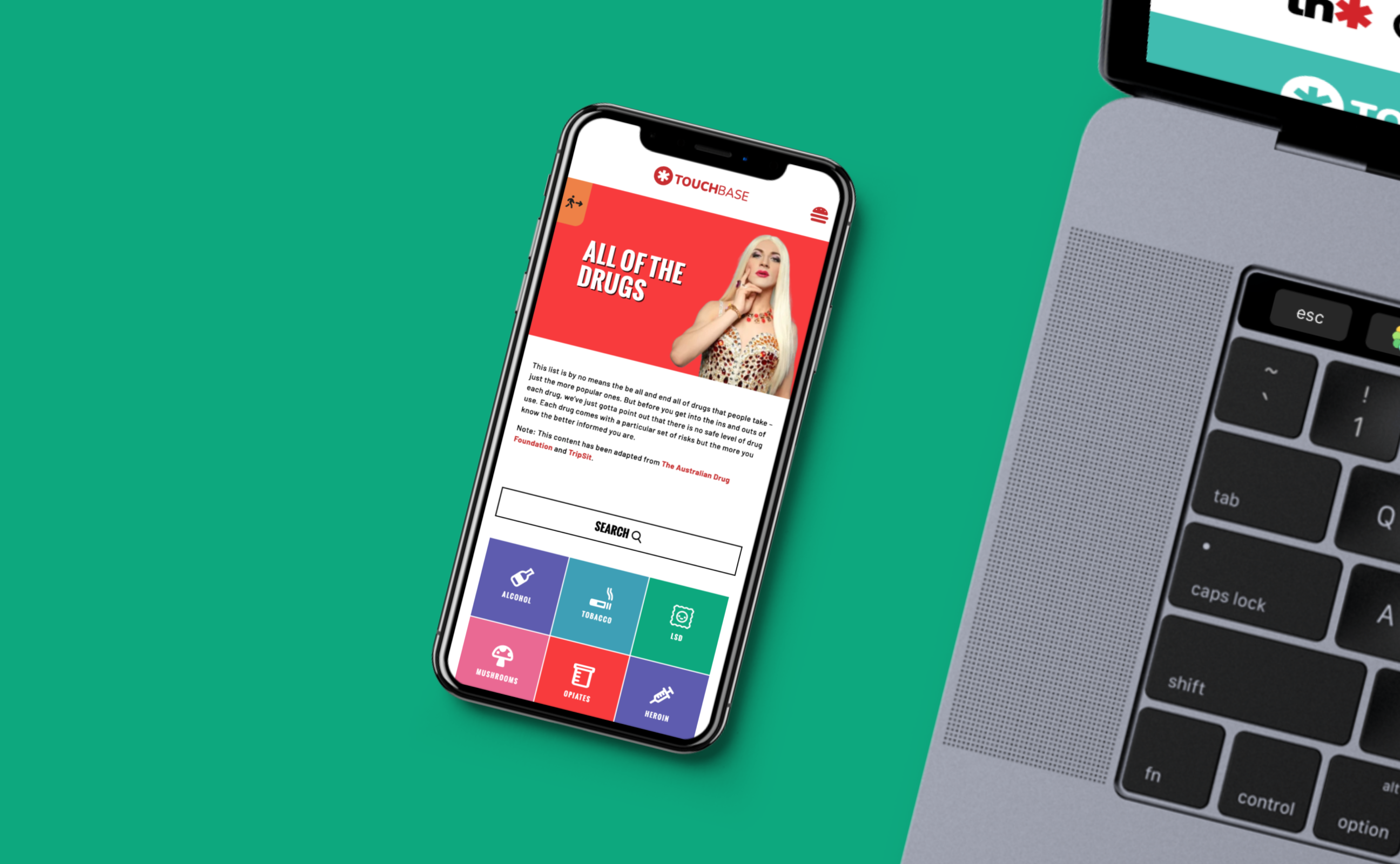 Information On the Go
Considering Touchbase's demographic preference for mobile usage, we prioritised delivering a seamless mobile experience. The website design was optimised for portrait format, facilitating smooth navigation on mobile devices while ensuring accessibility on desktop as well. To enhance user privacy, we introduced an innovative "Quick Exit" button, allowing users to swiftly exit the site when sensitive content is displayed, ensuring their discretion in the presence of potential onlookers.