Recognising the crucial role of Fire Equipment Services (FES) as a support organisation for emergency services, it became clear that their extensive work and services were not receiving the recognition they deserved. By reinventing their digital profile and enhancing their branding presence, we were able to shine a light on the essential services rendered each day by these dedicated individuals.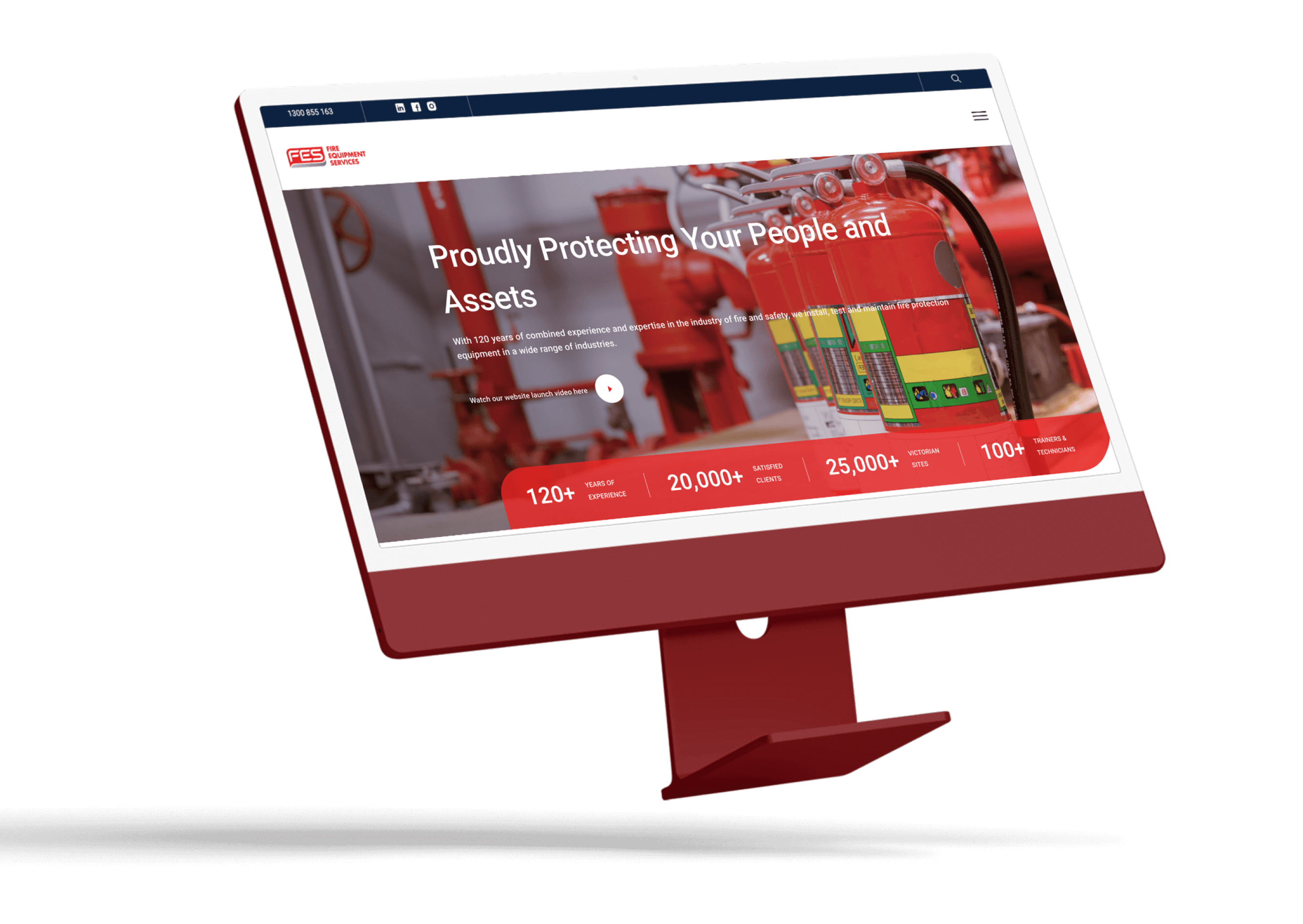 communicating
range
When developing a new website for FES, our foremost objective was to showcase the wide array of services they provide across their community. It was crucial to effectively communicate not only the historical legacy of FES, with over a century of operation since 1902, but also the diverse range of fire safety solutions they deliver to their clients. The new website serves as a digital gateway, providing easy accessibility to these invaluable services for all those in need.
consistency of
brand
After a century of expanding their services across a wide range of fire safety services, it becomes natural for a brand to experience a loss of clarity among certain stakeholders. To address this, we collaborated with FES to create and launch a new website that would establish a consistent branding approach across all their services and platforms. Our team of skilled designers worked closely with the feedback provided by the FES team to develop a unified brand aesthetic that now permeates through every channel and service. Additionally, we were delighted to revisit our photography roots and capture up-to-date, on-site shots showcasing the remarkable work and services provided by FES. These captivating visuals bring an engaging and authentic feel to the website.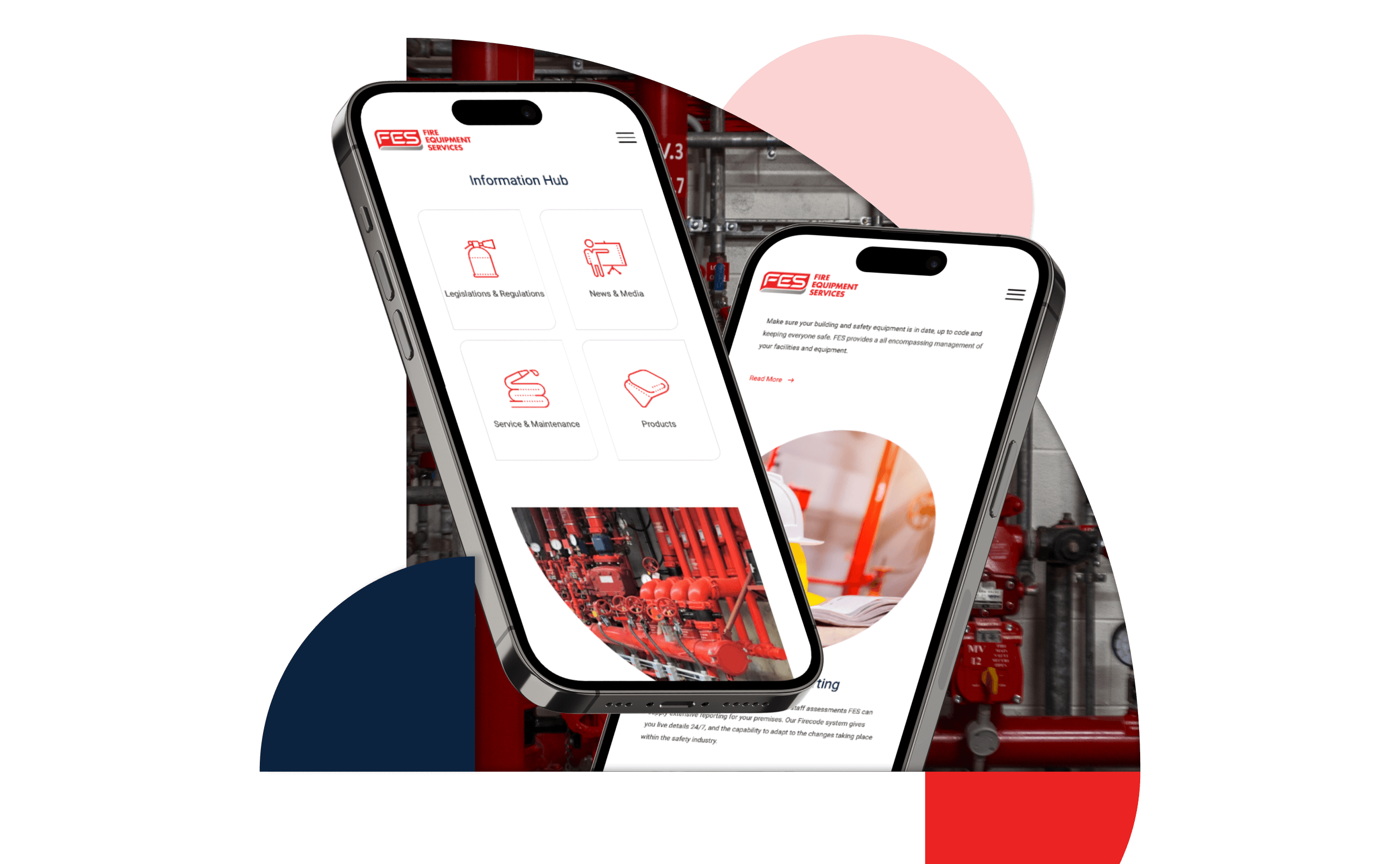 scalable
functionality
With an organisation like FES, continuous growth is inevitable. Safety remains a timeless priority, whether it involves introducing new services, adapting to evolving safety system requirements, or expanding the range of available products. It was crucial for us to ensure that FES could sustain the clarity of their new digital presence while concurrently developing new offerings for their clients. As such, the design of the new website is inherently scalable, and tailored to accommodate their future requirements. The ability to seamlessly incorporate additional functionality such as eCommerce, booking systems, and timetabling has been thoughtfully factored into the design, enabling efficient implementation of any growth initiatives while maximising accessibility.

practical edit capabilities
Alongside the website's scalable design, it was essential to grant the FES team the autonomy to swiftly update website elements independently, eliminating the need to rely on us at 360South. Recognising the potential for rapid evolution in their services, our goal was to empower them with seamless editing and maintenance capabilities for their online presence. To achieve this, we designed a user-friendly backend interface, ensuring simplicity in managing their website. We also provided comprehensive training and supporting documentation to equip the FES team with the necessary skills in the backend. While we remain readily available for more extensive changes, we're proud to have made the website accessible through the overall design of the user experience.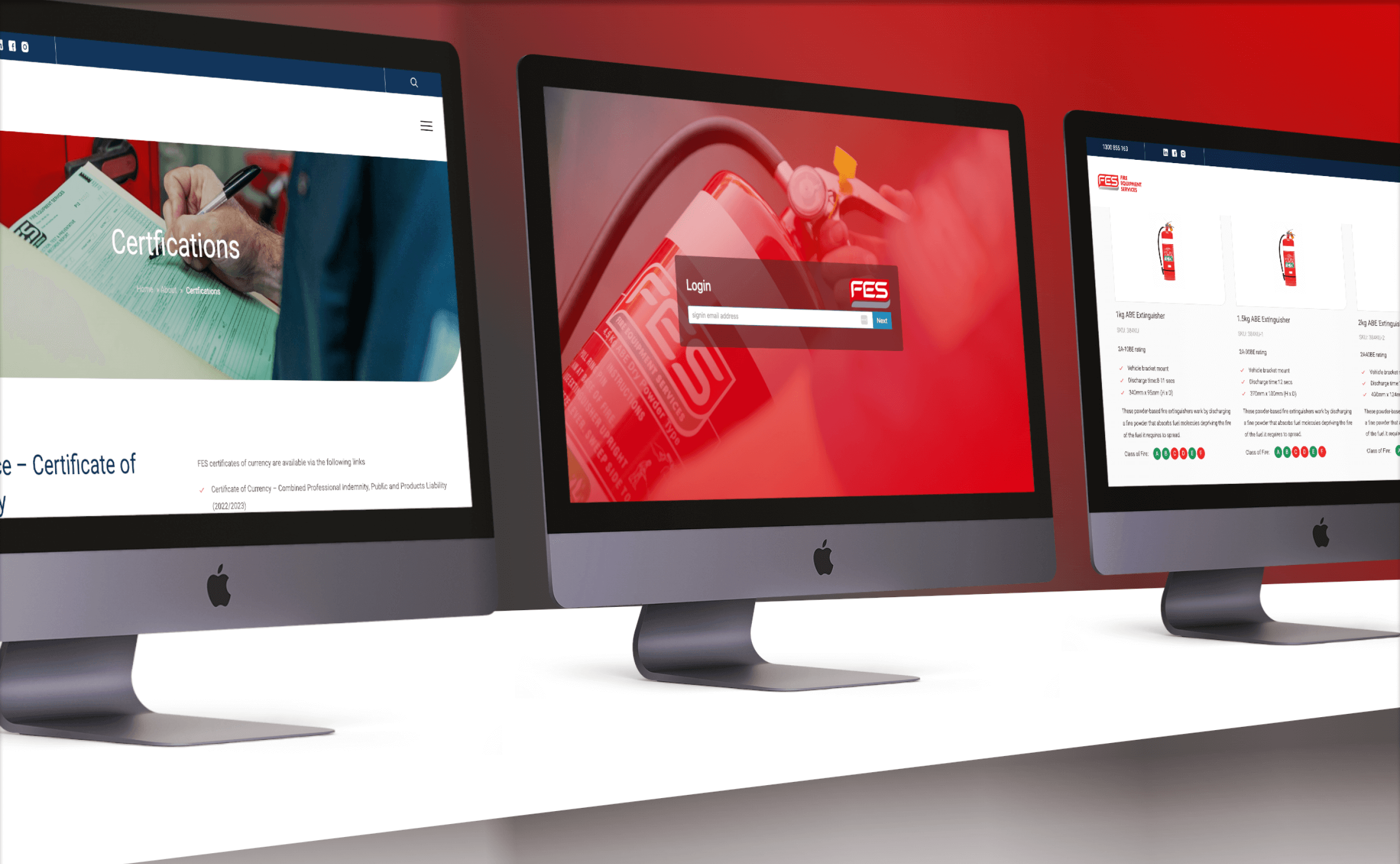 Easy user
experience
The final hurdle when designing a website that communicates an extensive range of services and products is user accessibility. It was crucial for visitors to the FES website to effortlessly find the information they were seeking, while also being provided with the opportunity to discover services they may not have known FES offered. The menu structure and sitemap of the site ensure clarity and facilitate swift access to desired content, while strategically embedded visuals guide users seamlessly through their journey on the site. With the services now organised in a clear and concise manner throughout this engaging new website, FES has successfully transformed the process of accessing vital safety services into a breeze for all visitors.