If a picture is worth a thousand words then this website was an epic novel! We loved the opportunity to showcase a myriad of stunning images from the students of Photography Studies College on their new website. Featuring a custom design, eCommerce, and 50+ pages, this website was an impressive project.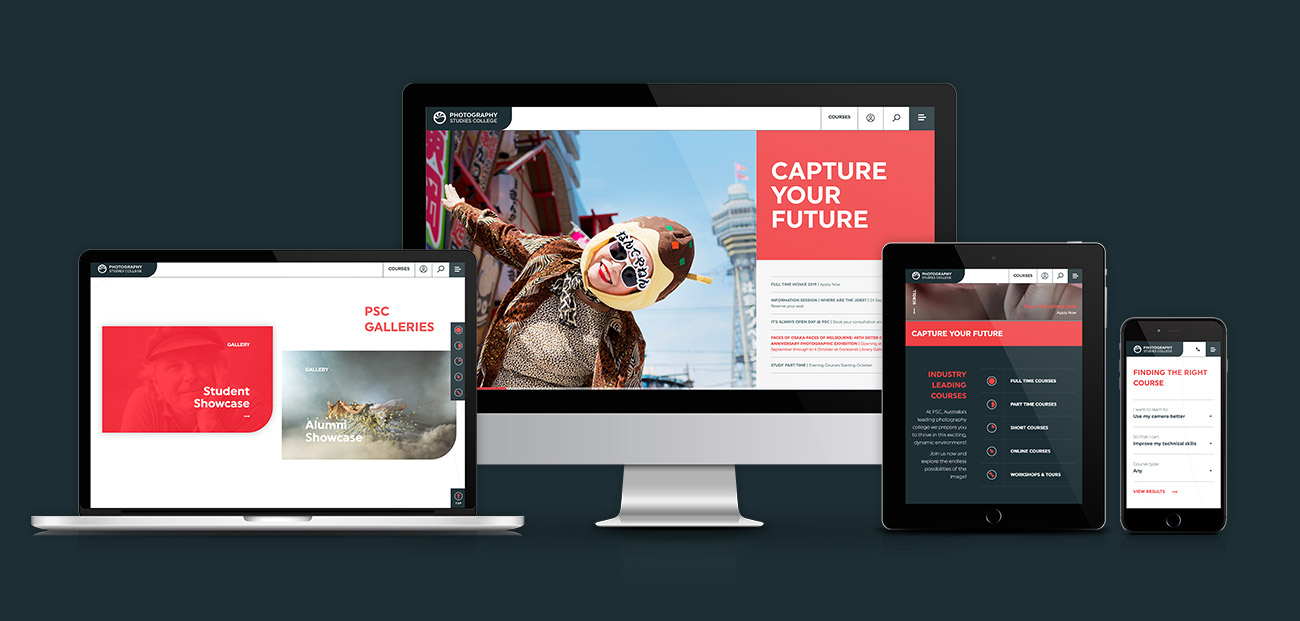 A Clear Focus
Photography Studies College needed a considerable number of sections in their new site — course info, student info, galleries, a shop and an extensive "About" section — each with their own sub-sections and reams of internal pages. We designed 2 mega menus, a sticky side menu and a series of clever icons to help users easily navigate their way around such a sizeable site. Their shiny new brand colours allow information to be clearly highlighted for easy navigation.
We created a custom visual design for the site, tailored to a young creative audience. The text layout has been carefully crafted to display large quantities of information clearly and without overwhelming. The menus and page designs have a sense of space and some fun animated effects to create a thoroughly enjoyable user experience.