"Seaview Cabinets are a talented crew and have worked on a diverse range of projects from new builds, kitchen, laundry and bathroom renovations and the odd renovation TV show here and there!"
Nick Howse Howse Constructions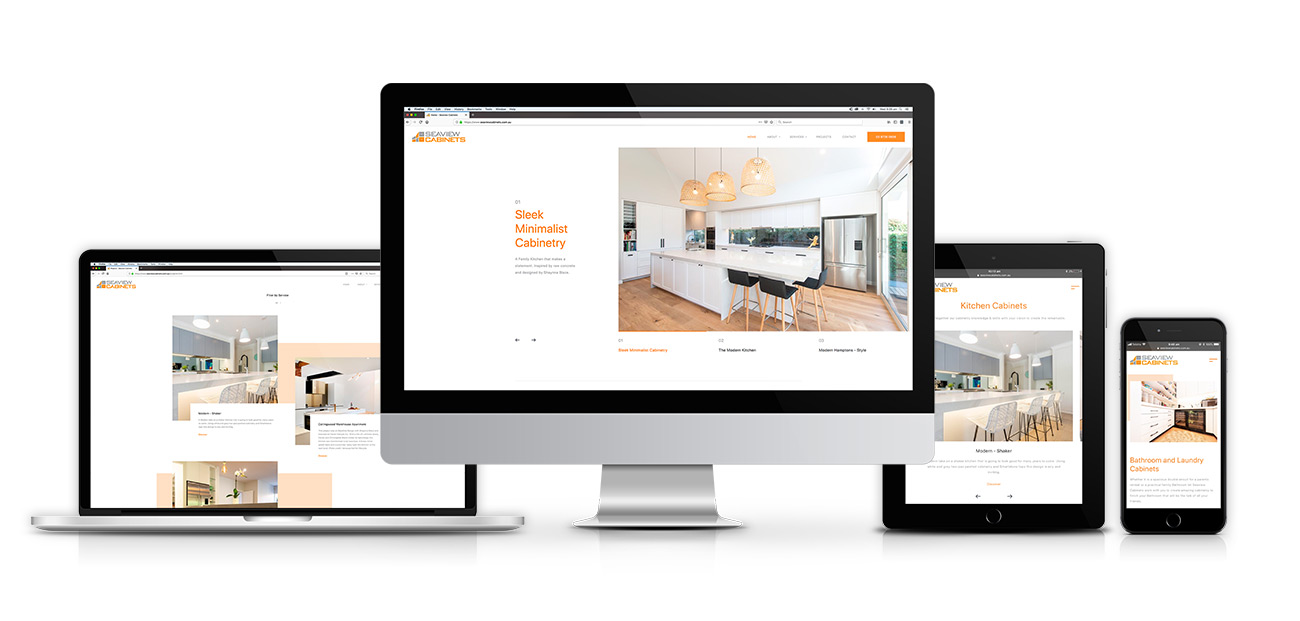 Masters of web meet
masters of cabinetry
Our goal for this website redesign was to highlight Seaview Cabinets spectacular portfolio of work, hence 360South created a platform that didn't obtrude on the showpieces, rather we created a minimalist vibe that would accentuate the photography.
We helped Seaview re-establish their presence with the right audience, an audience that expects modernity from the company that delivers a modern product. Its brand manifestation is an assertion of proof that Seaview are up with the current trends and qualities. Everything 360South created for Seaview online extends the perception of their company being elite and dependable.
Do you have an outdated, non-responsive, difficult to navigate website that needs an overhaul? We can liven it up with fresh content and beautiful imagery to give your business the best possible brand presence! Look no further than 360South for a quote on custom design and build - tailored to your individual business needs.