Research has shown that the level of carbon dioxide (CO2) released into the atmosphere has increased significantly since the beginning of the industrial era. Unless we do something to reduce the amount of CO2 entering the atmosphere, the world will experience the effects of climate change. The Global CCS Institute is the world's leading authority on carbon capture and storage (CCS) – a suite of technologies that prevents large quantities of CO2 from being released into the atmosphere.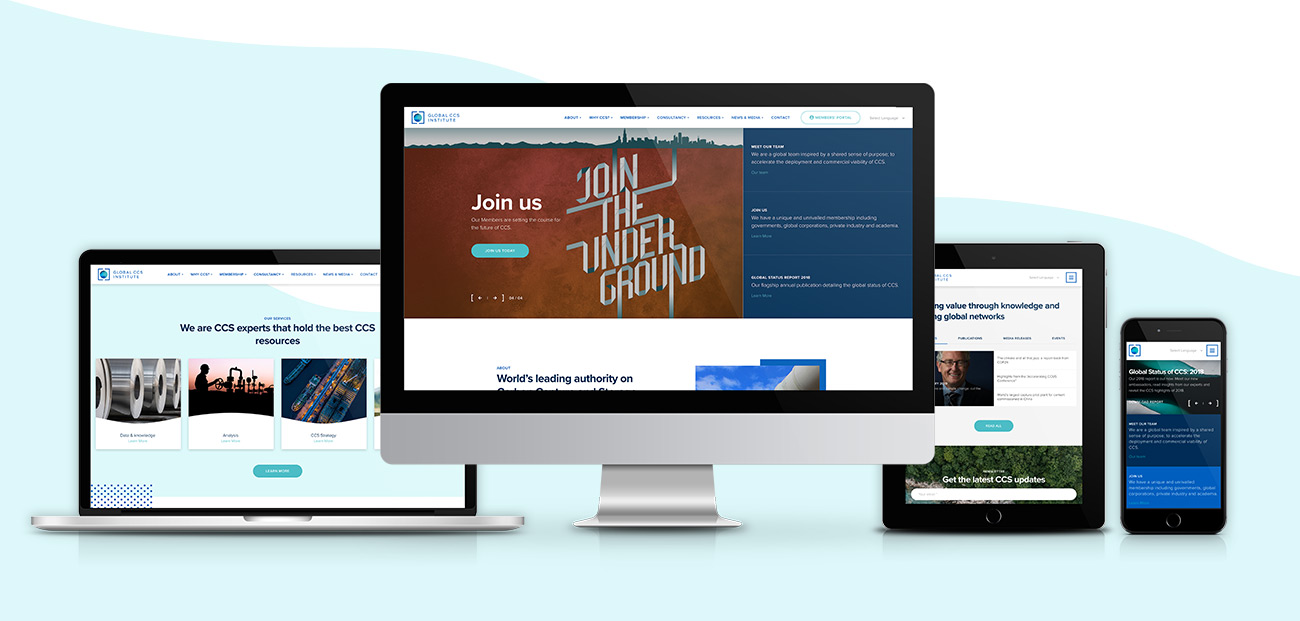 Capturing the essence
of a worldwide leader
The Global CCS Institute aims to demystify CCS and increase awareness of this technology in the global climate change discussion. 360South was enlisted to design and build a professional new website in time for a major worldwide release deadline. We were able to streamline and organise their offerings in a concise manner to be easily understood by governments, industry and general public.
The site features a member's portal using Microsoft Azure – enabling Office 365 login – as well as an extensive facilities database and a large catalogue of resources for general public and members.
The Global CCS Institute now have a well-designed, well-functioning website to drive their cause forward into an exciting future.