How do you bring the excitement of the racetrack into your website? With animation, 3D models and live scoreboard integration!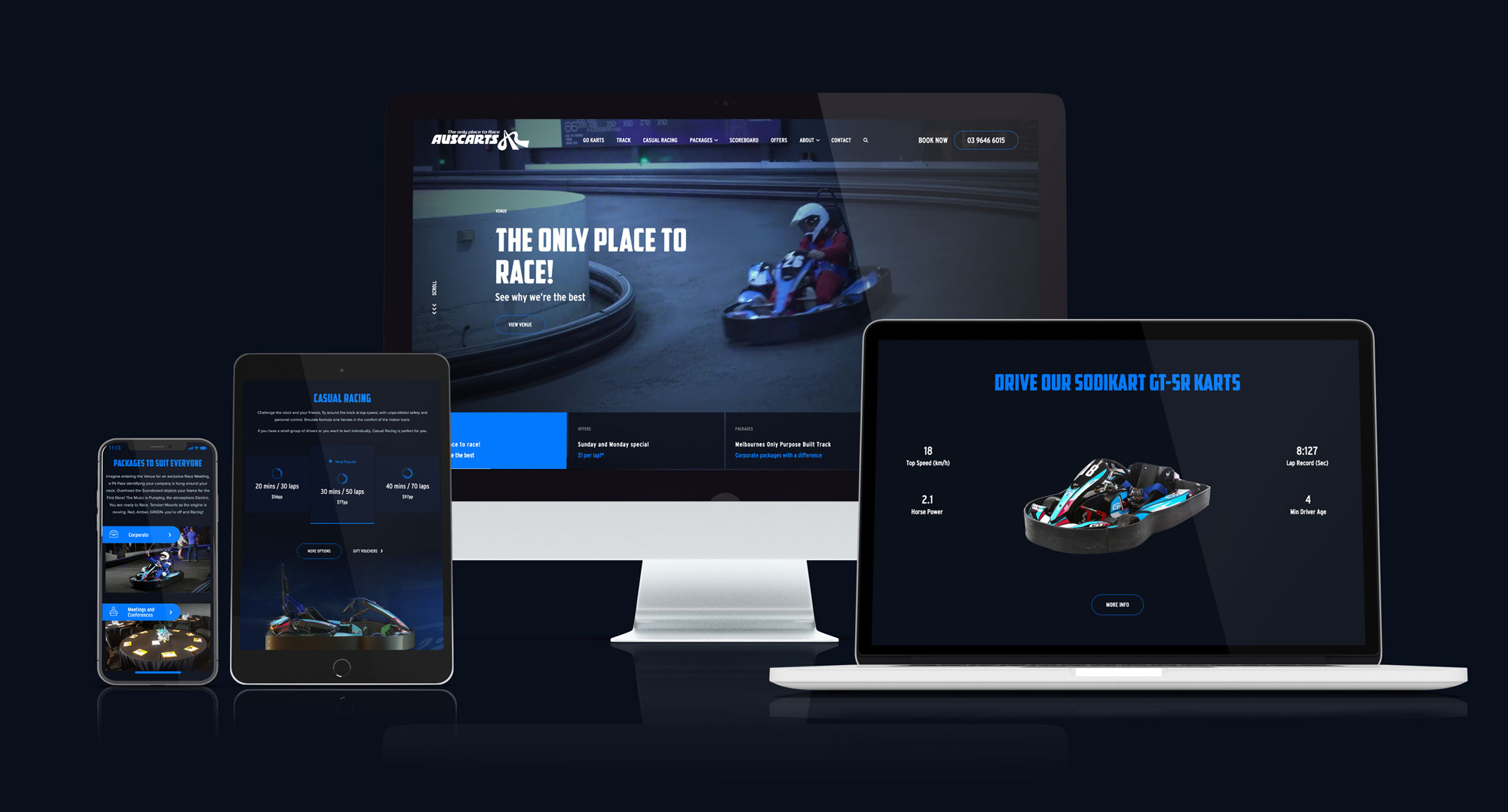 When the need for speed needs to be in 3D
Auscarts provide a fun experience for both casual racers and groups of all sizes. Unfortunately their previous website was less fun. With a modern stylish design and clear menu structure to help with user engagement, we noticed it still needed the adrenaline of the racetrack.
Bold photography, 3D models and animated effects are used throughout to give users the full thrill of the go karts and the track without interfering with the ability to see the offerings available at Auscarts… of course there's the mandatory live scoreboard integration for bragging rights as well!