If you thought nothing could be stronger than concrete, check out the new Deflecta website, custom designed, custom build!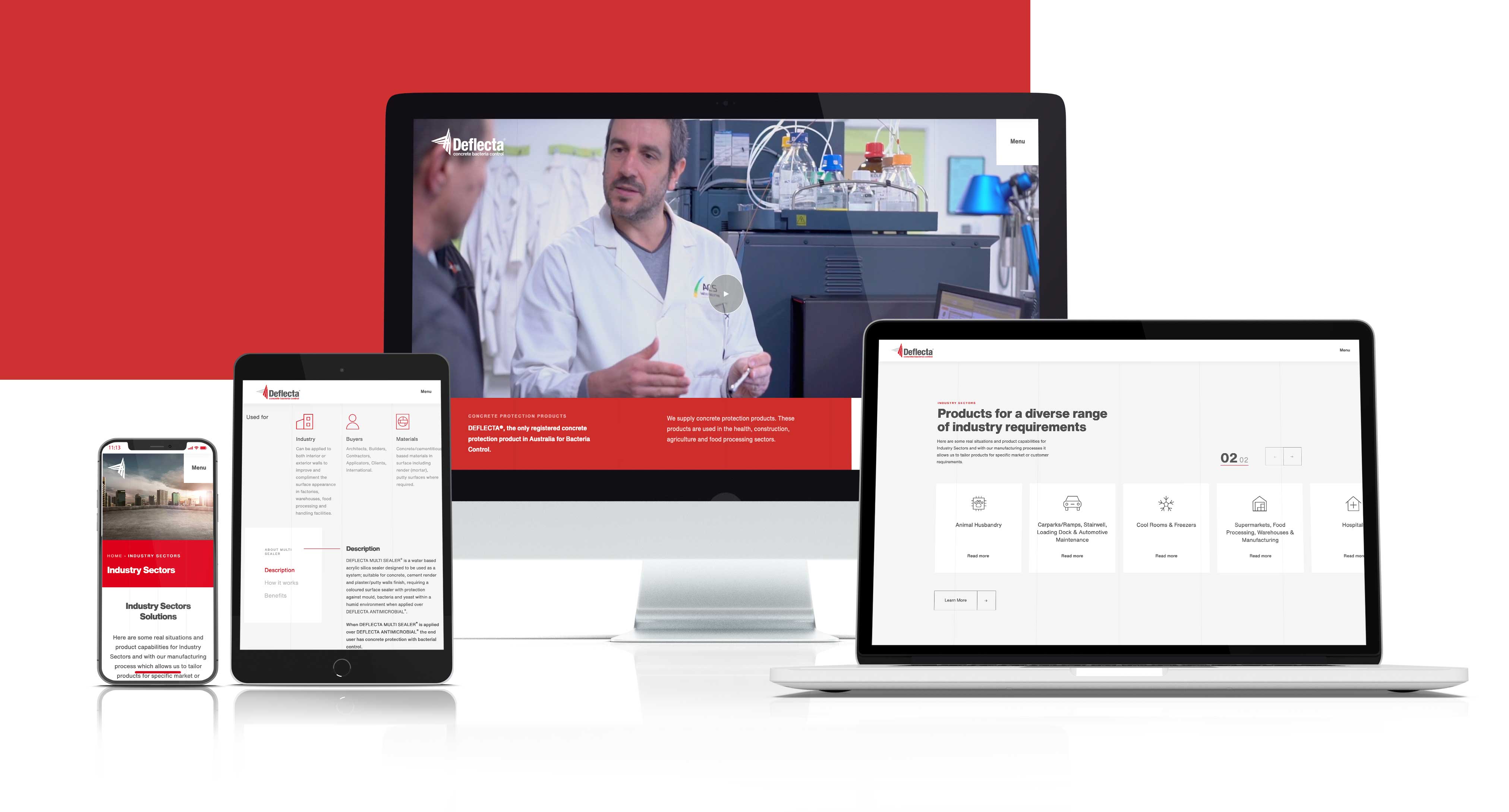 When Websites need to be build with impenetrable concrete
Deflecta - Concrete Bacteria Control, required a 360 degree refresh of their site which needed to be migrated off the Business Catalyst Platform as well as redesign a new and improved interface.
Our team took this opportunity to update the entire design with a clean lined and modern feel that is reflective of the intrinsic nature of their product portfolio.
With this new design we were able to capture more product information and include an interactive color guide to enable users to see colors applied on various surfaces in real time.
Due to the Deflecta business expansion we also ensured translation from English and Chinese for applicable products.
This all complimented by a seamless overall user experience and world-class responsiveness.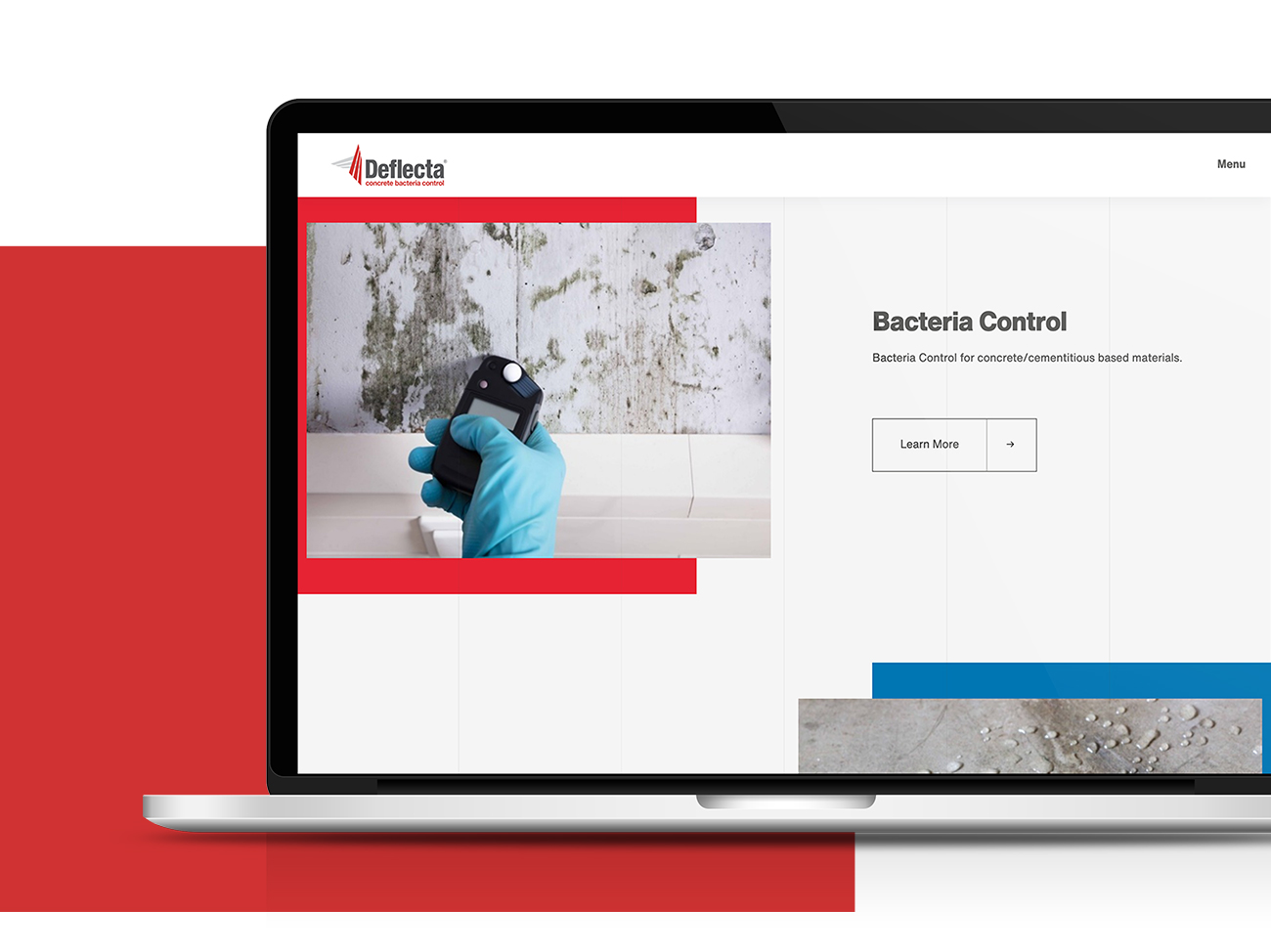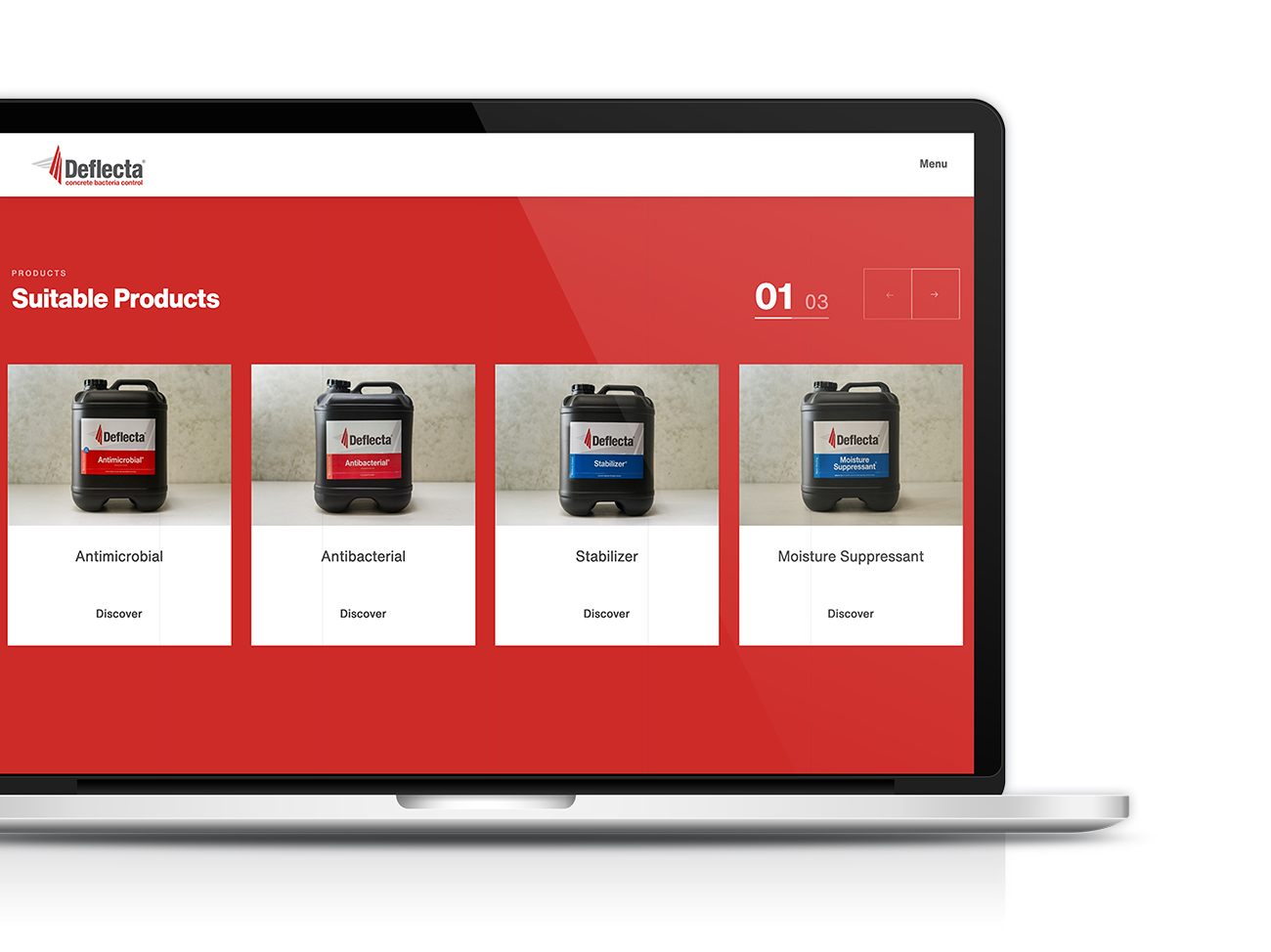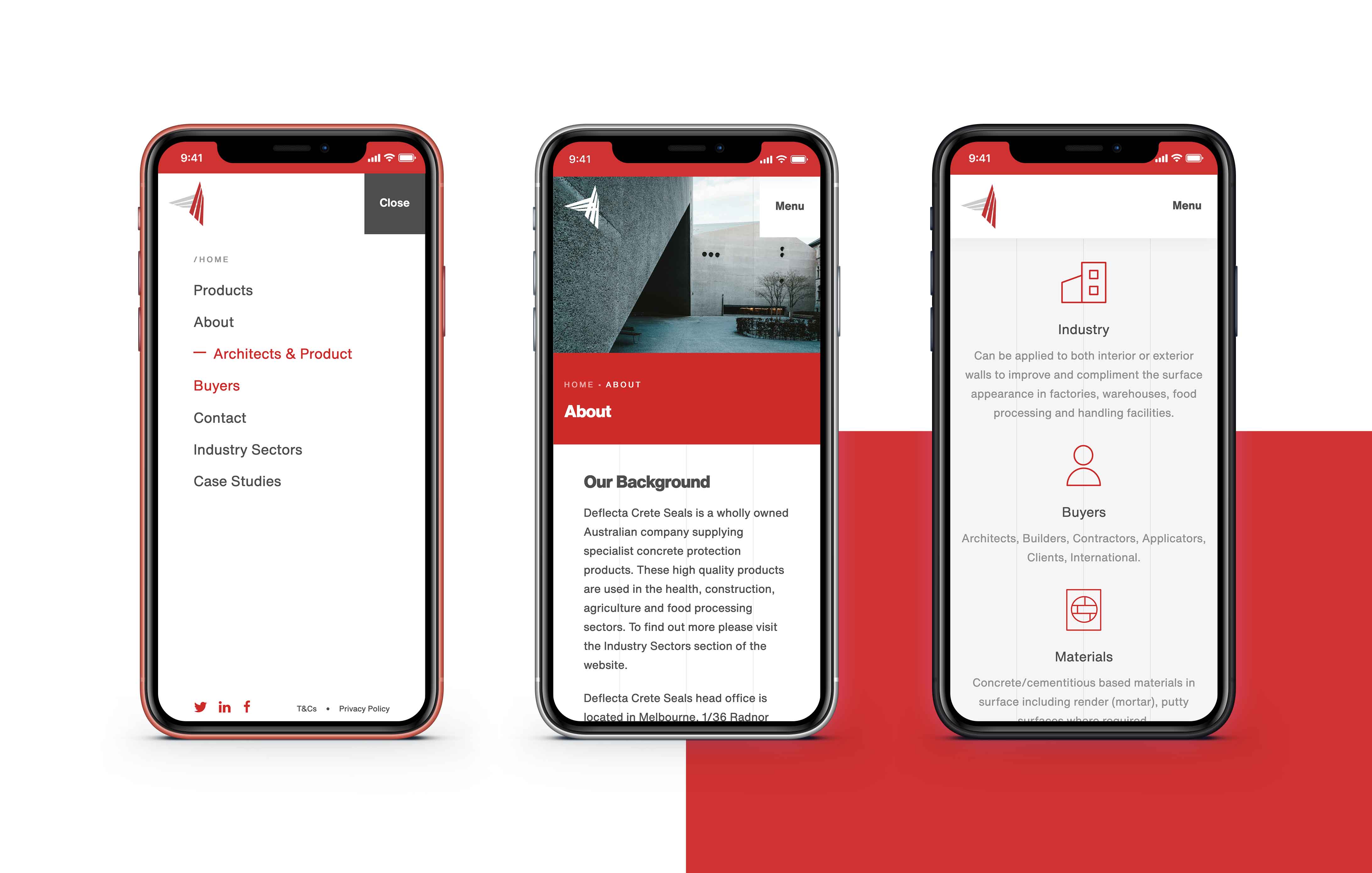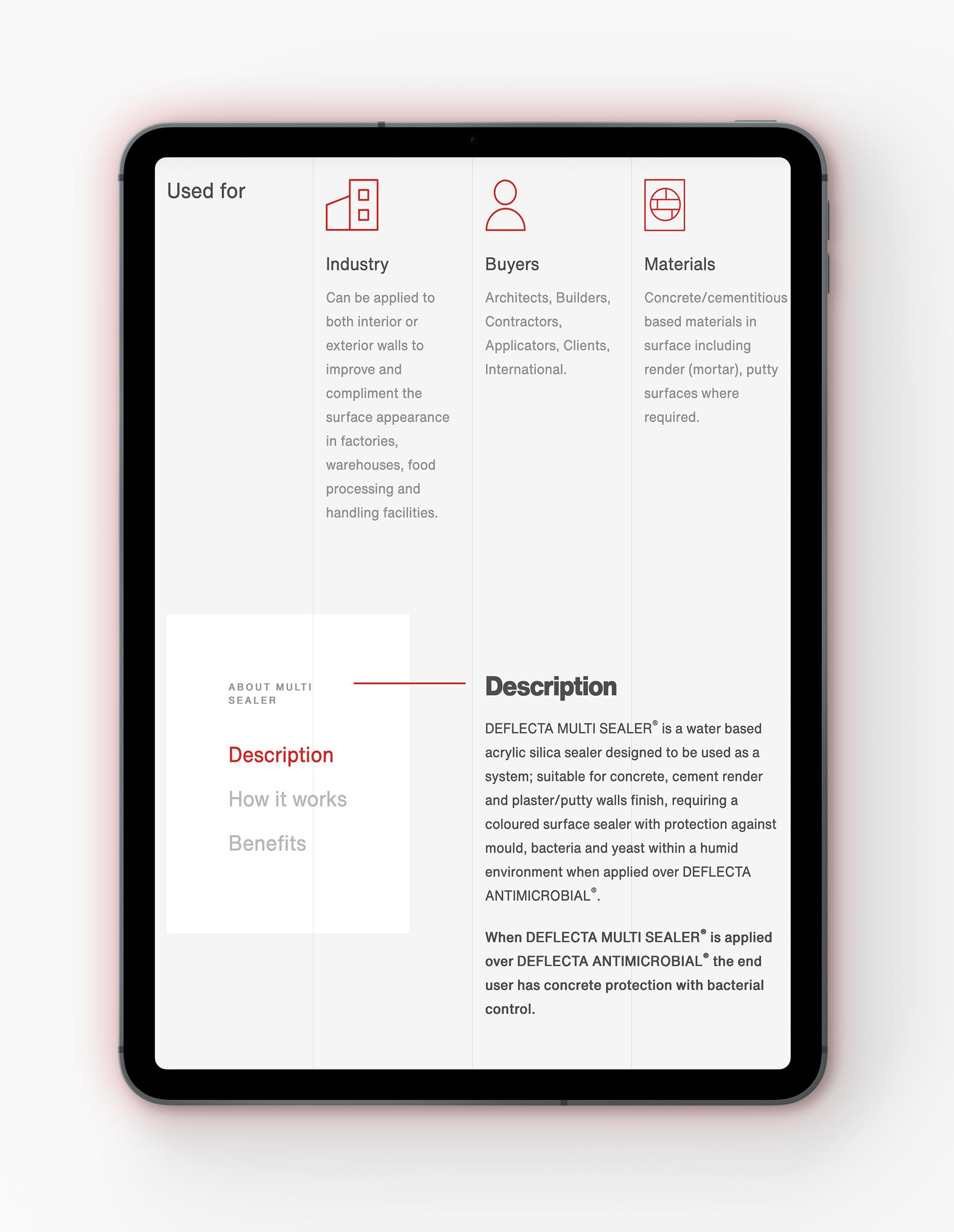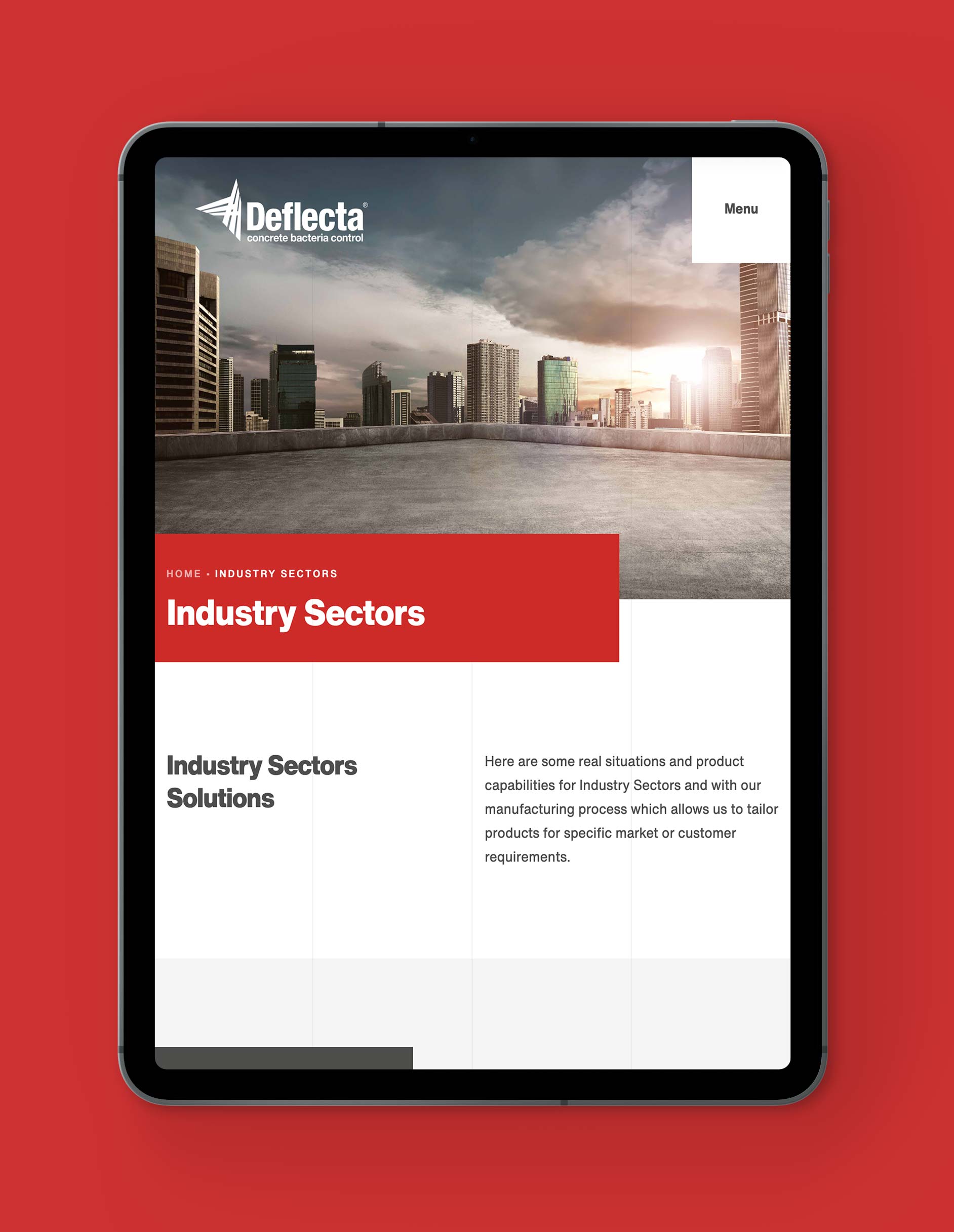 Testimonial
DEFLECTA® required a new website to be built on a different platform and instead of the design remaining the same, 360South recreated a completely new, modern, clean lined, simplistic visual design targeted to our buyers, architects and International enquirers. This allowed space for extensive product information and our services messages to clearly be received. Ultimately the constant, reliable communication, in a very pleasant and professional manner with the team at 360South, has been second to none.