In a busy world even your workout needs to be efficient, available and with you all the time. That's why Revolution Personal Training used 360South to take it digital.
For when your clients want to customise
Revolution Personal Training owner, Luke Scott, wanted to help the broadest range of people without working up a sweat. With 360South as his digital partner he and the Revo PT staff can focus on being training partners to people around the globe without all the heavy lifting.
A clean, stream-lined and simple interface allows users to find the exercise style that works for them. From being motivated by the Your Revolution podcast, purchasing top-notch training gear or booking in a session, 360South has made a workout website that works.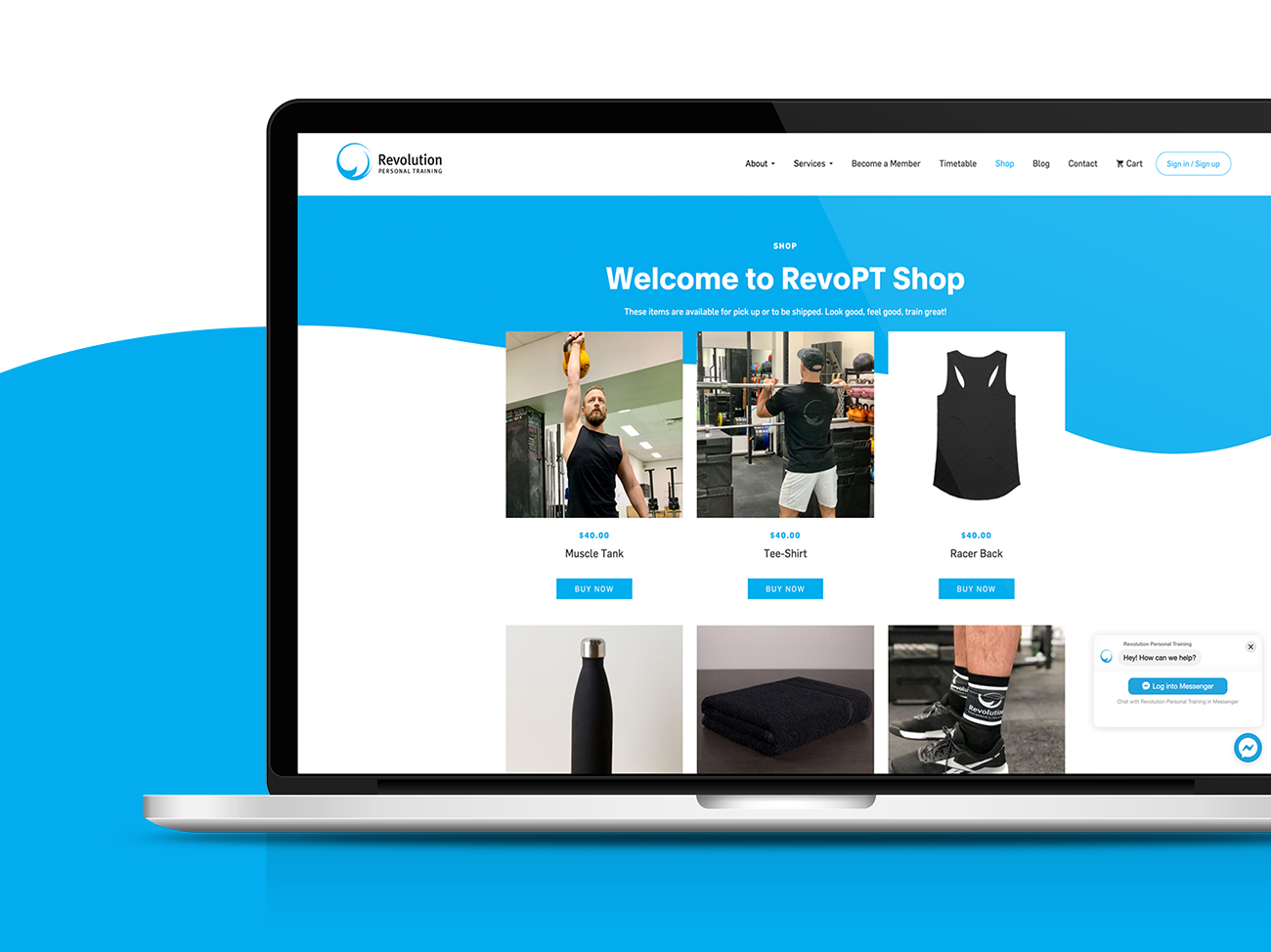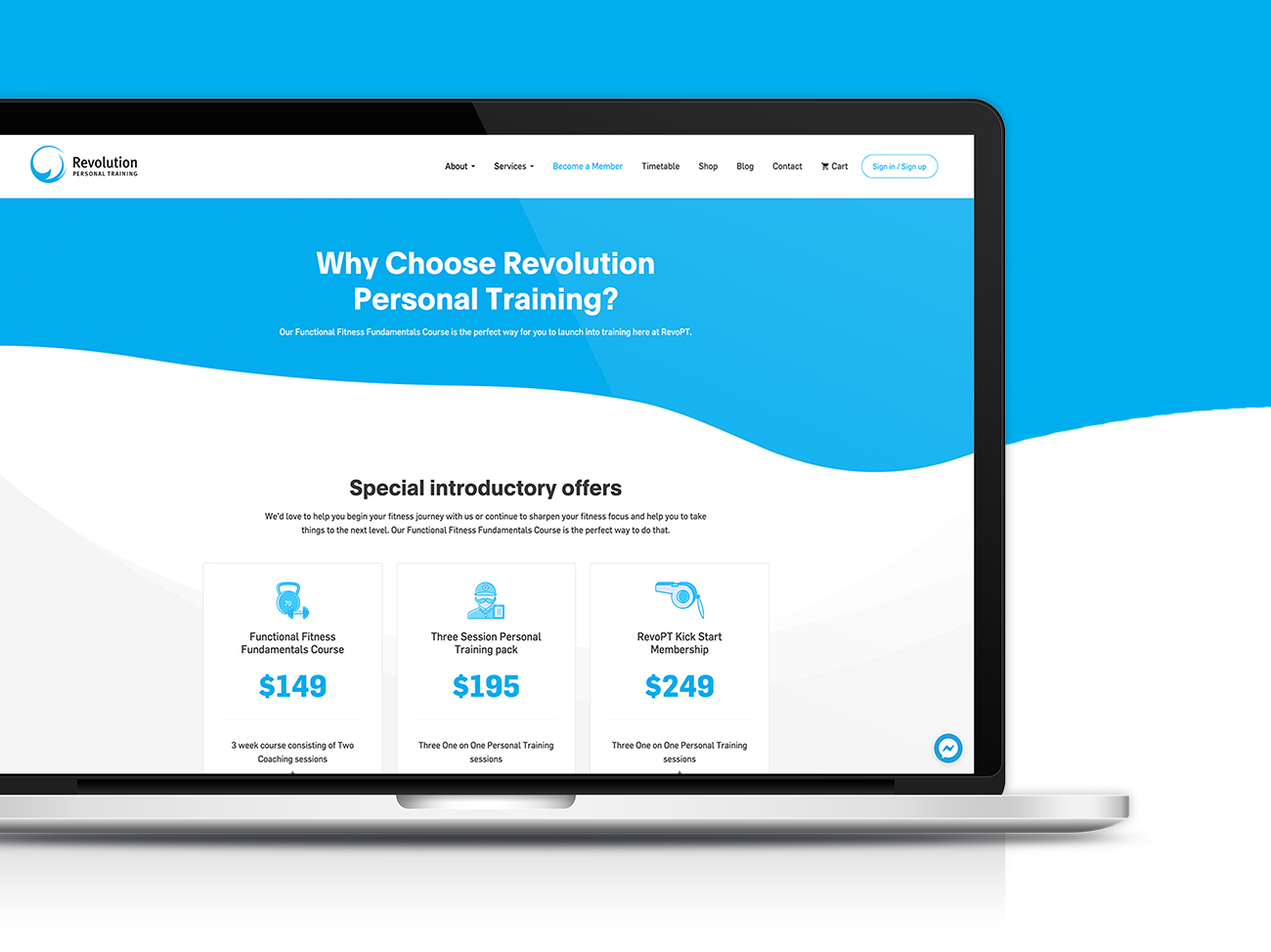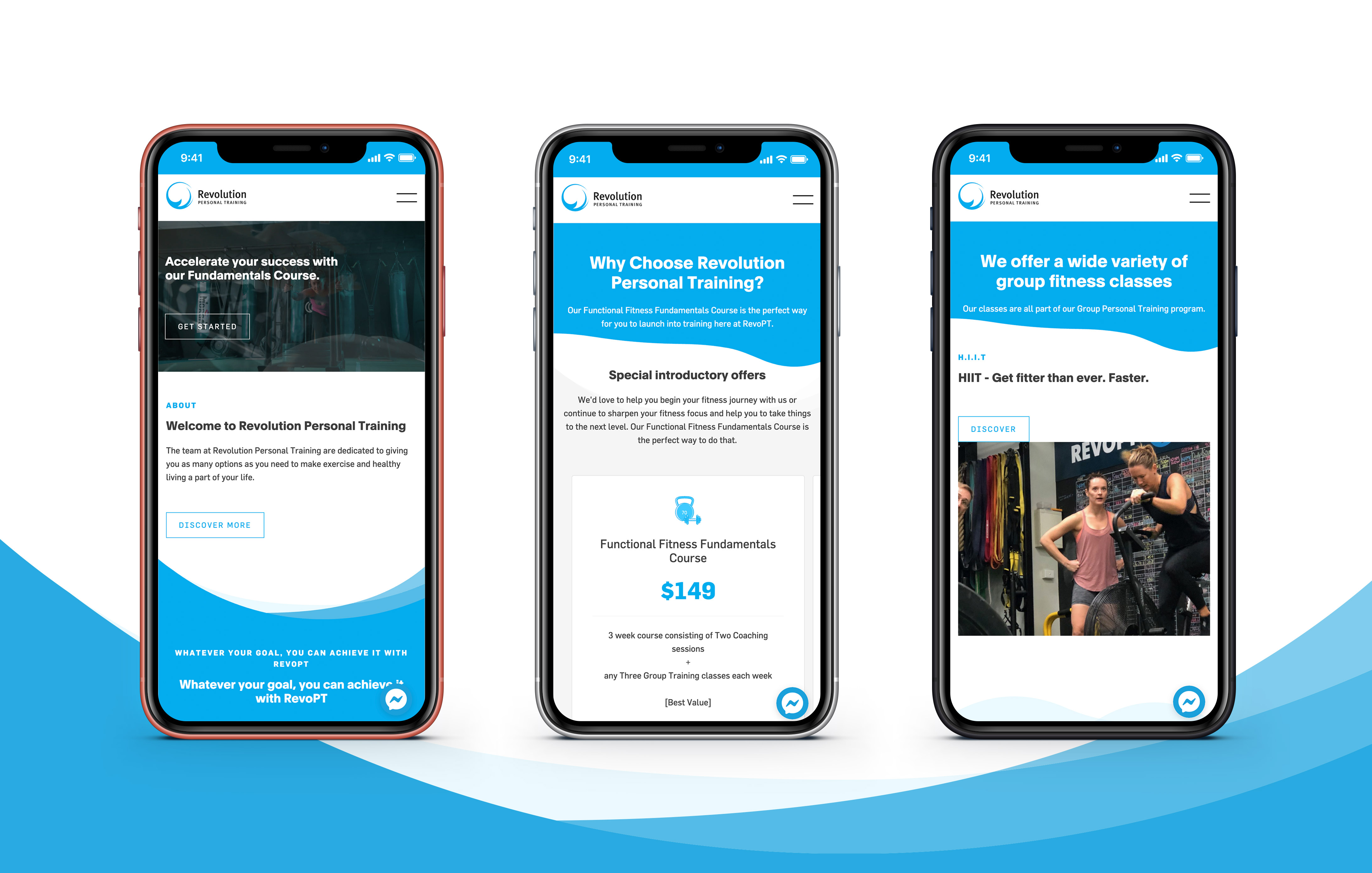 Testimonial
We have been working with 360South for close to 7 years now on various projects and I can honestly say that our business wouldn't be in the position it is today without the help and guidance of Bill and his team.
We have just completed a new total redesign of our website along with a video campaign and the results since launch have been fantastic. From end to end the process has been amazing.
The team at 360South have been easy to work with, have accommodated for our needs and have managed to communicate with me on my level of understanding at each step throughout the project.
Paul who directed our recent video campaign took the time to really get to know our business so that we could tell our story and communicate things to our potential customers of what we are really all about.
We belong to an extremely competitive, constantly changing industry and through our work with Bill and his team at 360South we have been able to remain competitive with much larger players with bigger marketing budgets and bigger foot printings. I feel like we are really punching above our weight in the web space.
Online continues to be our number one source of new clientele and with the completion of our newest project I can only see this to continue to outstrip all of our other outreach and marketing initiatives.
I cannot recommend 360South highly enough to anyone looking for a digital agency that cares about you as a business and achieving the growth targets that you set.