If you need to get in shape then make sure you give the team at Revolution Personal Training a call... Tell them 360South sent you :)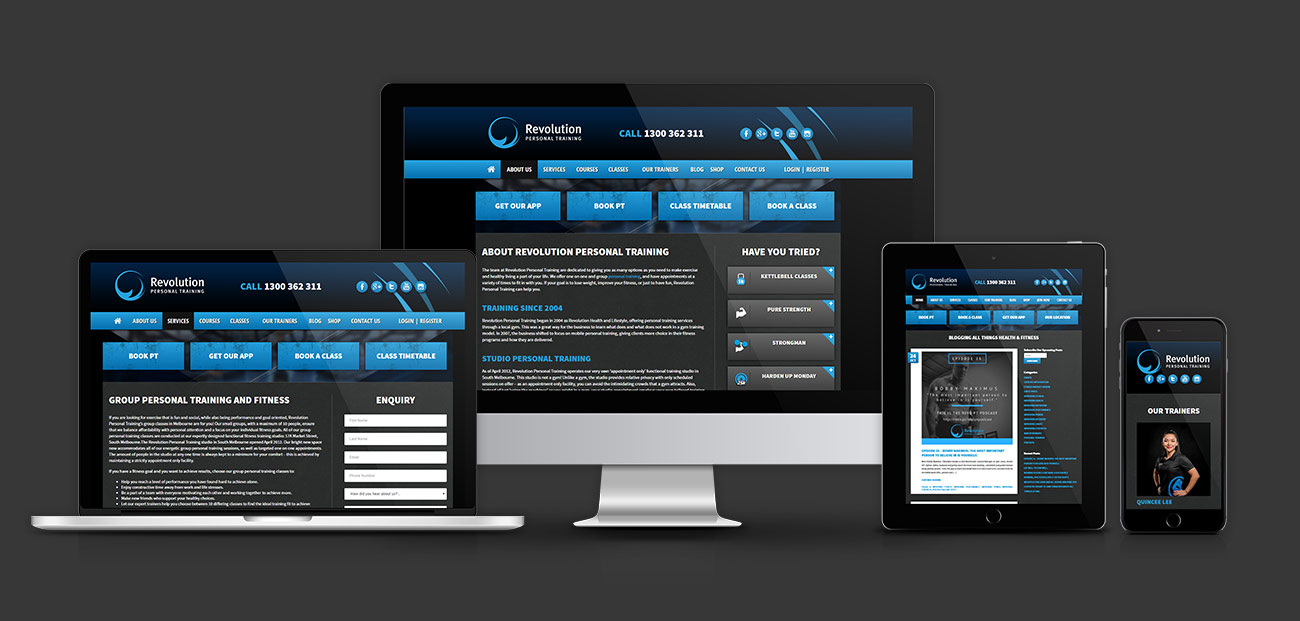 Specialist PT's operating across Melbourne.
Revolution Personal Training help teach you the skills you need to achieve and maintain a fit and healthy lifestyle long term.
We created a stunning dark background contrasting with a dependable, trustworthy blue to create a strong aesthetic which communicates the brand values perfectly. We also conceptualised a range of eye catching icons to portray the classes on offer.
The responsive website homepage was created to give the visitor a snap shot of all the things they might want to know at a glance in a visually appealing way. By limiting the colours in the photos to a grey scale we achieved a powerful corporate branding look that really makes the blue 'pop' off the page.
This new website positions Revolution as a premium provider of personal training services in Melbourne.