Border Express are the Australian-grown, Australian-owned company who are committed to deliver 100%. 360South committed to them a website that could stand up against the biggest courier companies and help take Border Express from the B2B into the B2C market.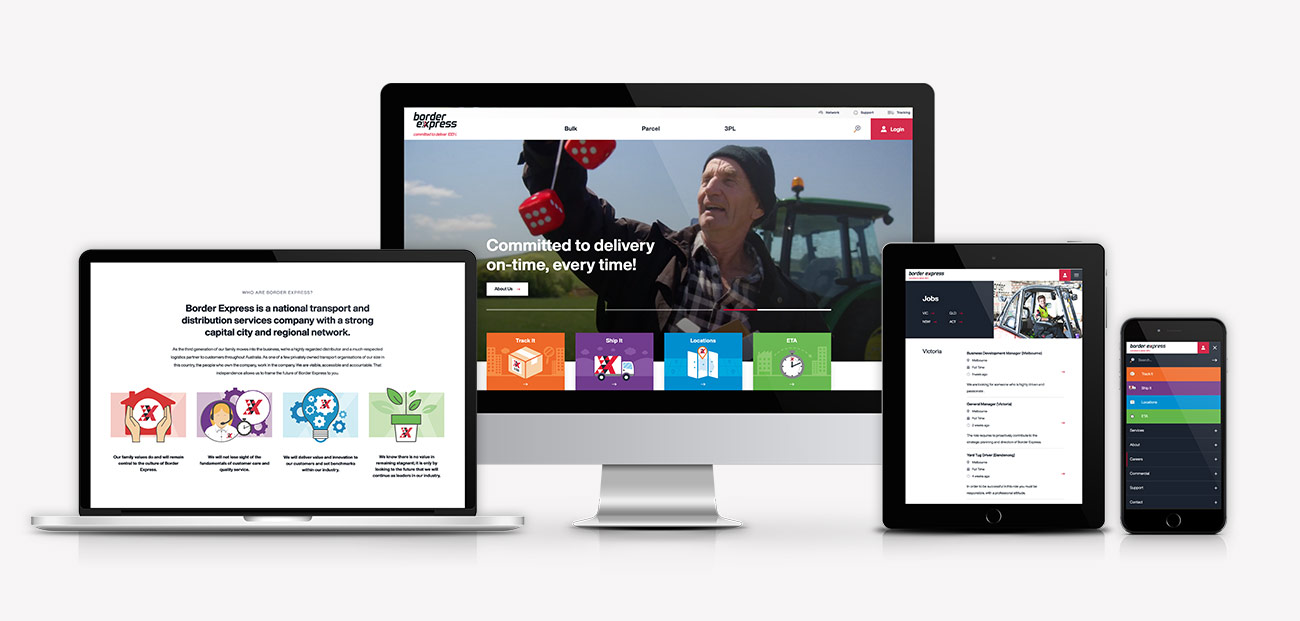 24/7 service, online and off
This website is the number one way customers engage with Border Express. Minimising menu clutter with a simple display helps provide an enjoyable user experience engaging users directly with the key content, including tracking, shipping and support ensuring that Border Express is available all day every day.
A collection of custom designed iconography uses the corporate colour pallet and helps to bring a friendliness and warmth to the Border Express website, which is a key value for this family owned and run company.
A fun hero-video concept was created to help introduce the new Business to Consumer service, while testimonial videos helped build customer confidence using the real life affirmations from both customers and internal team members.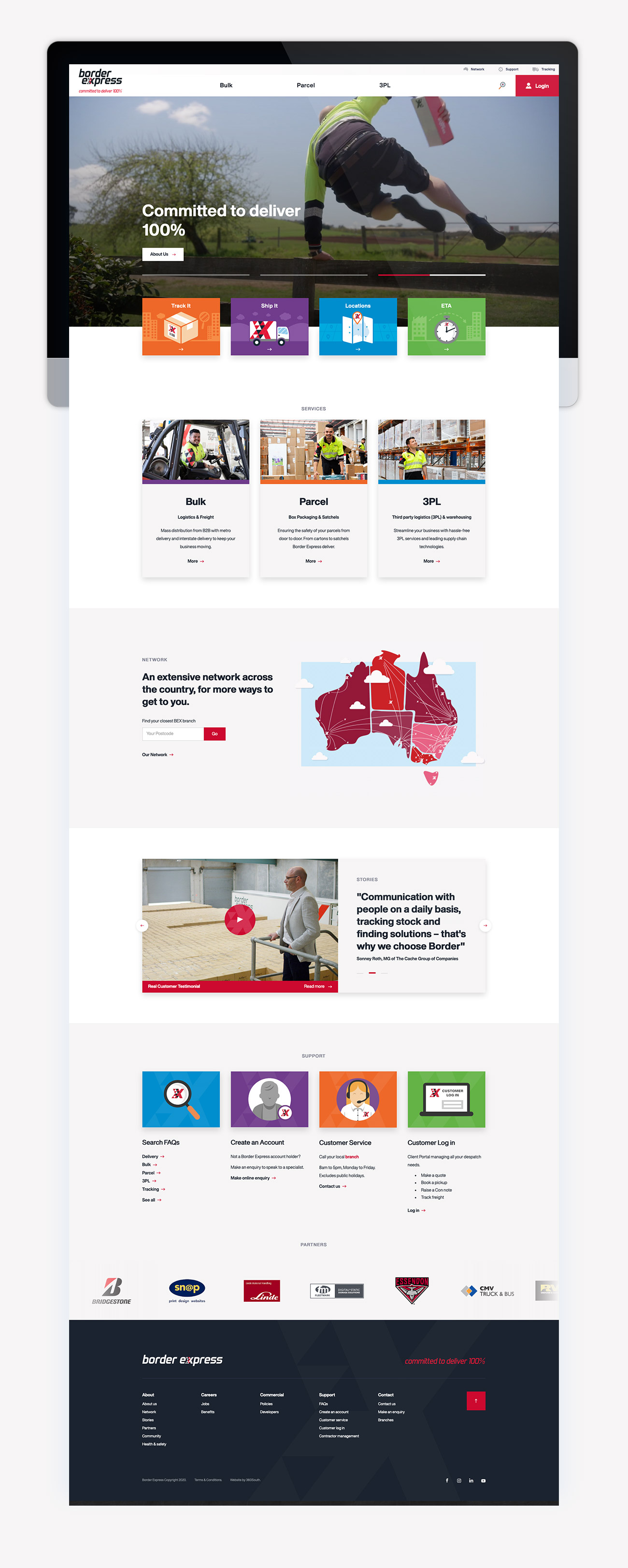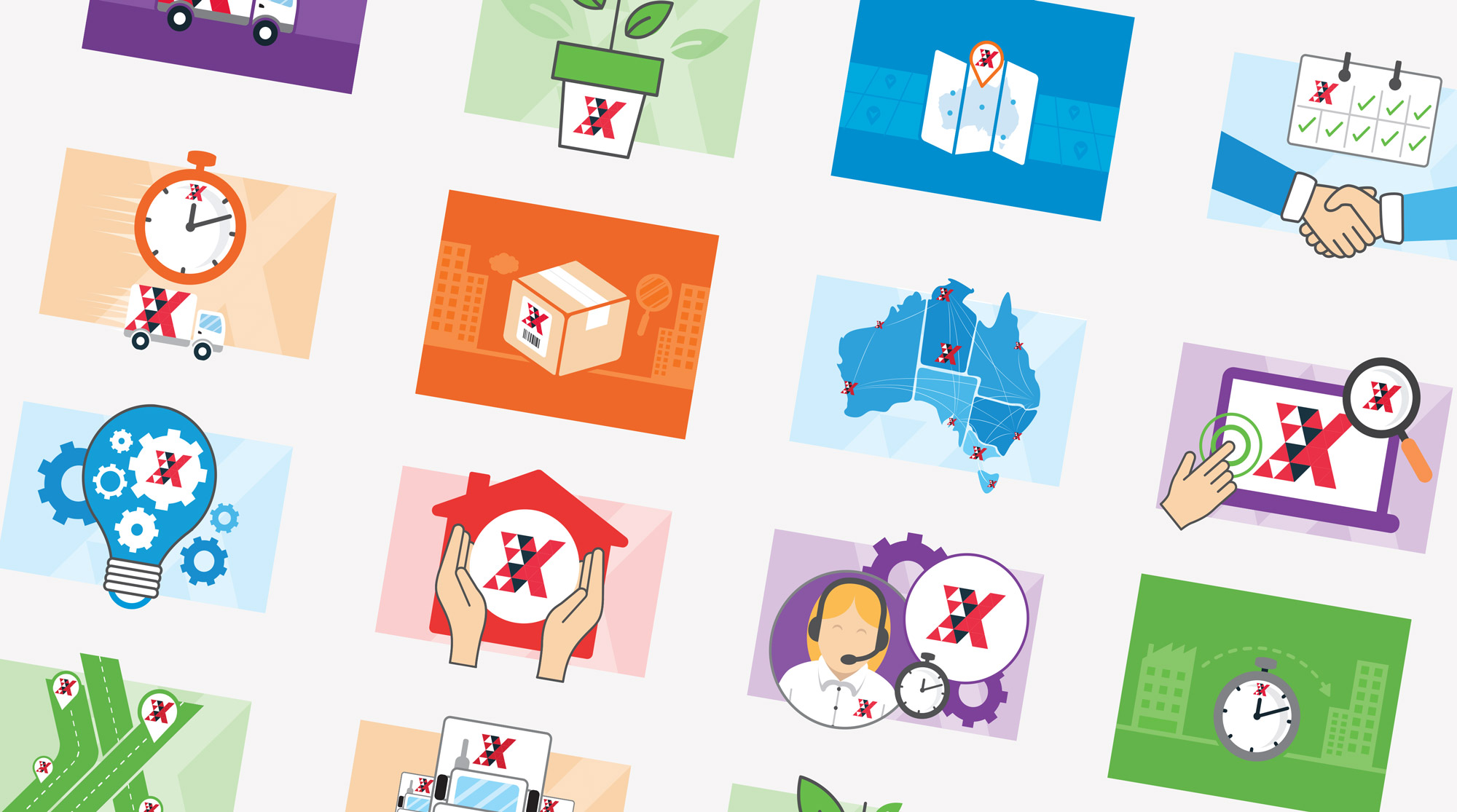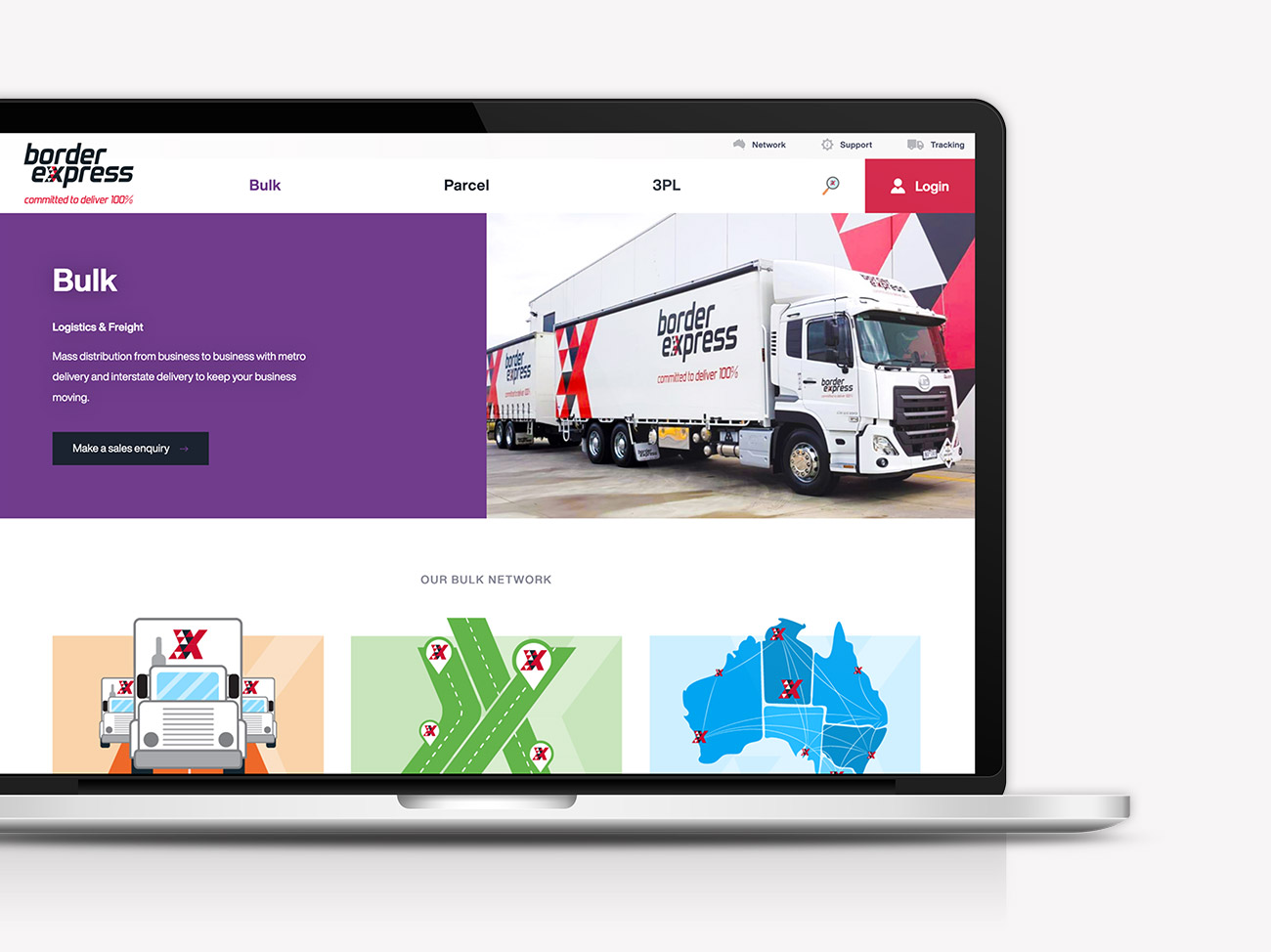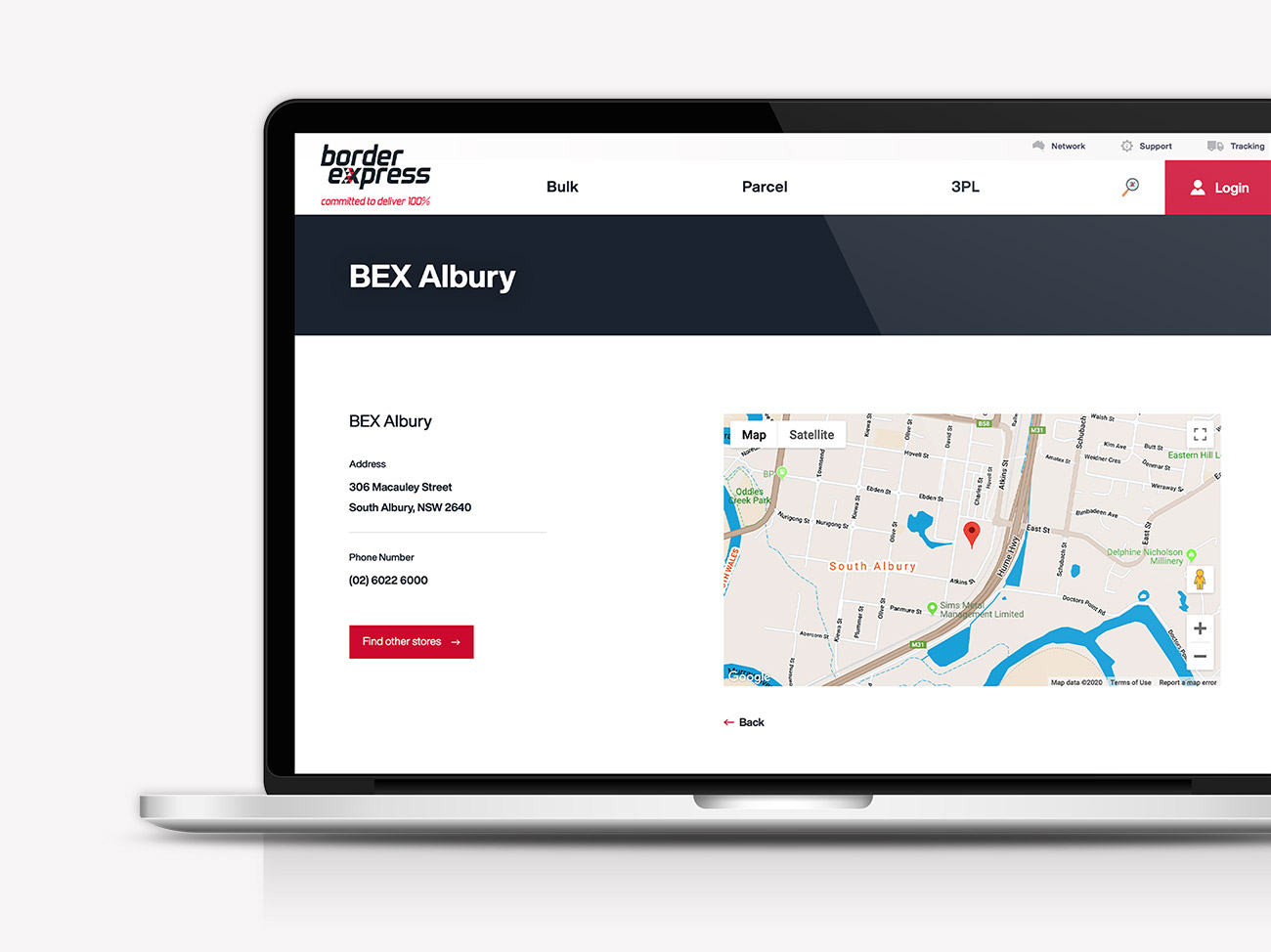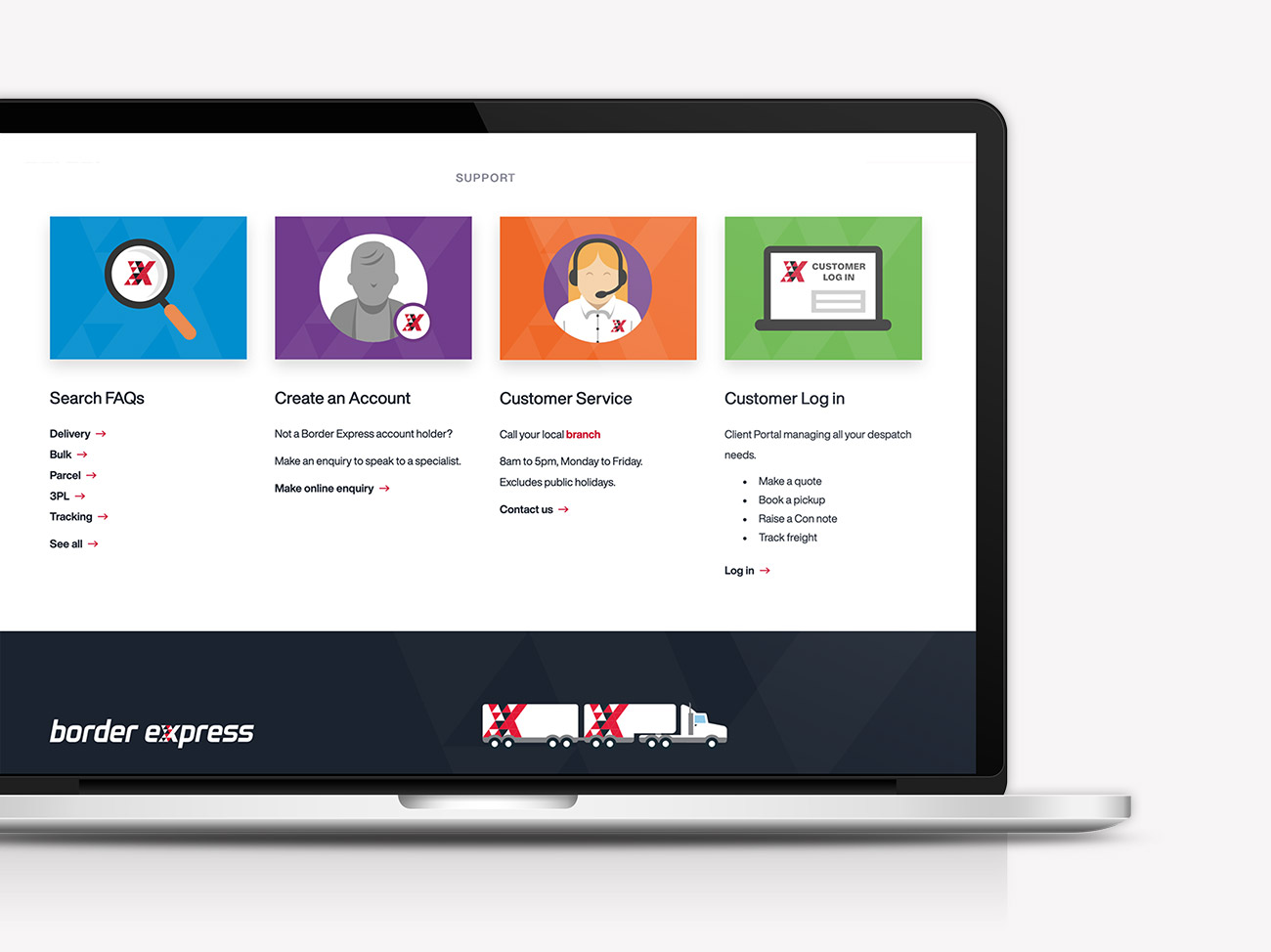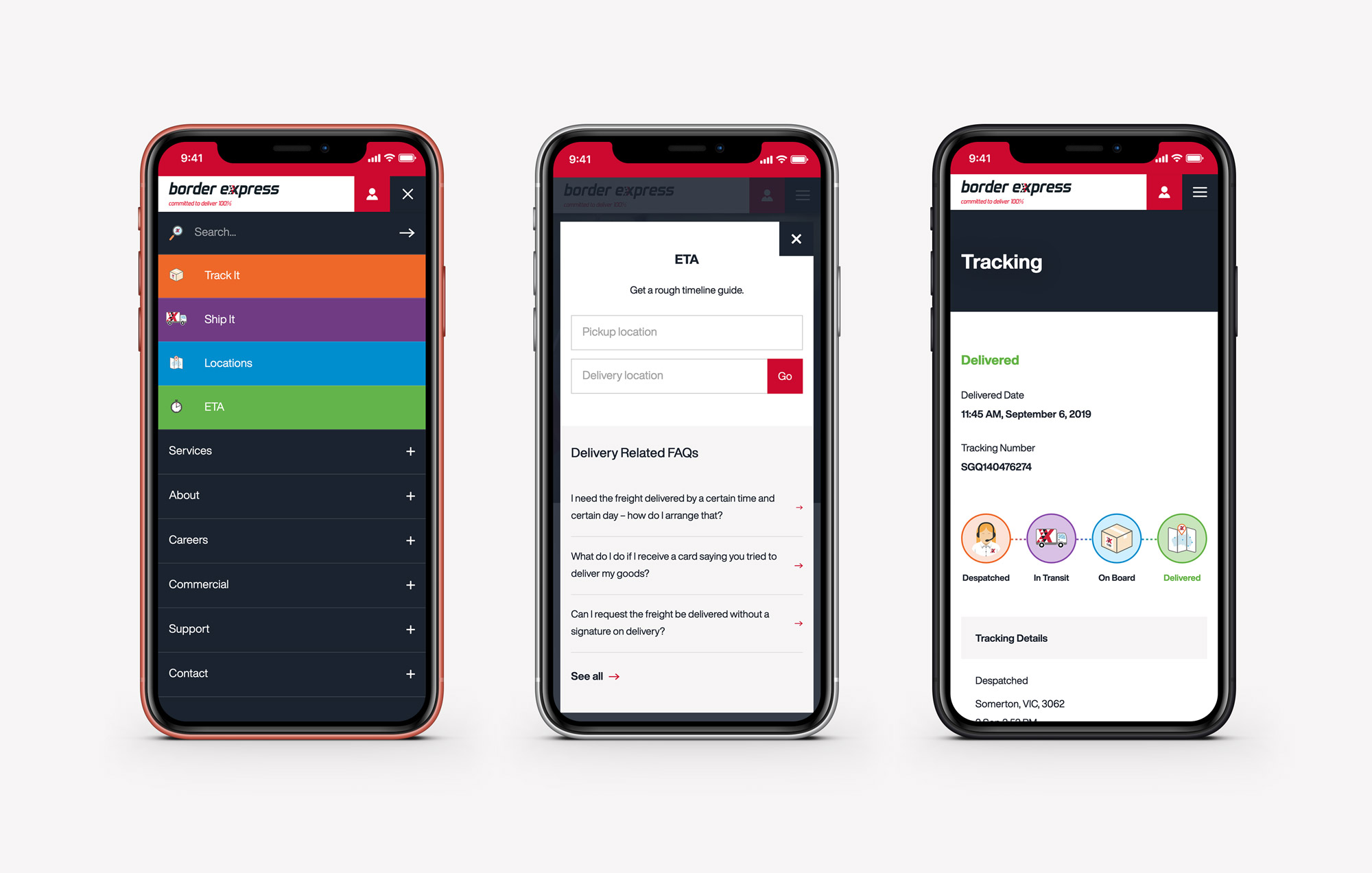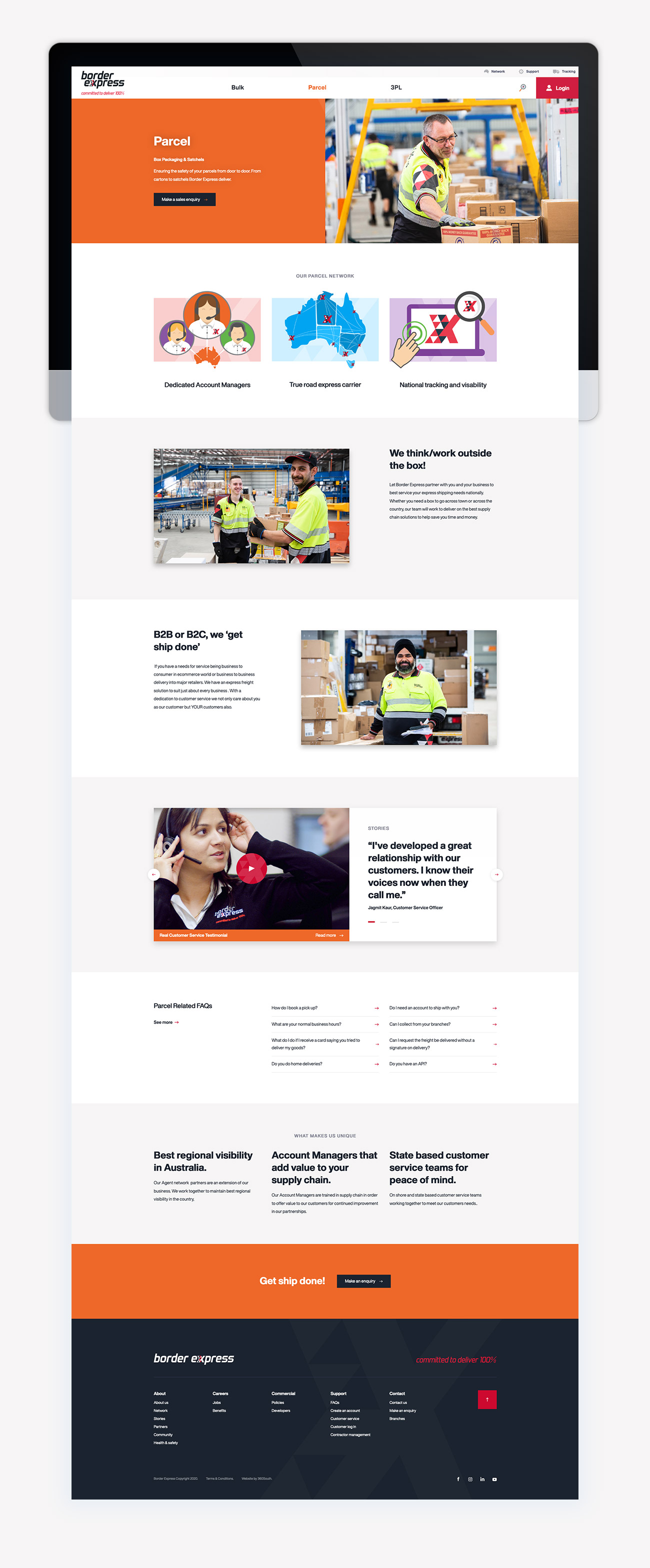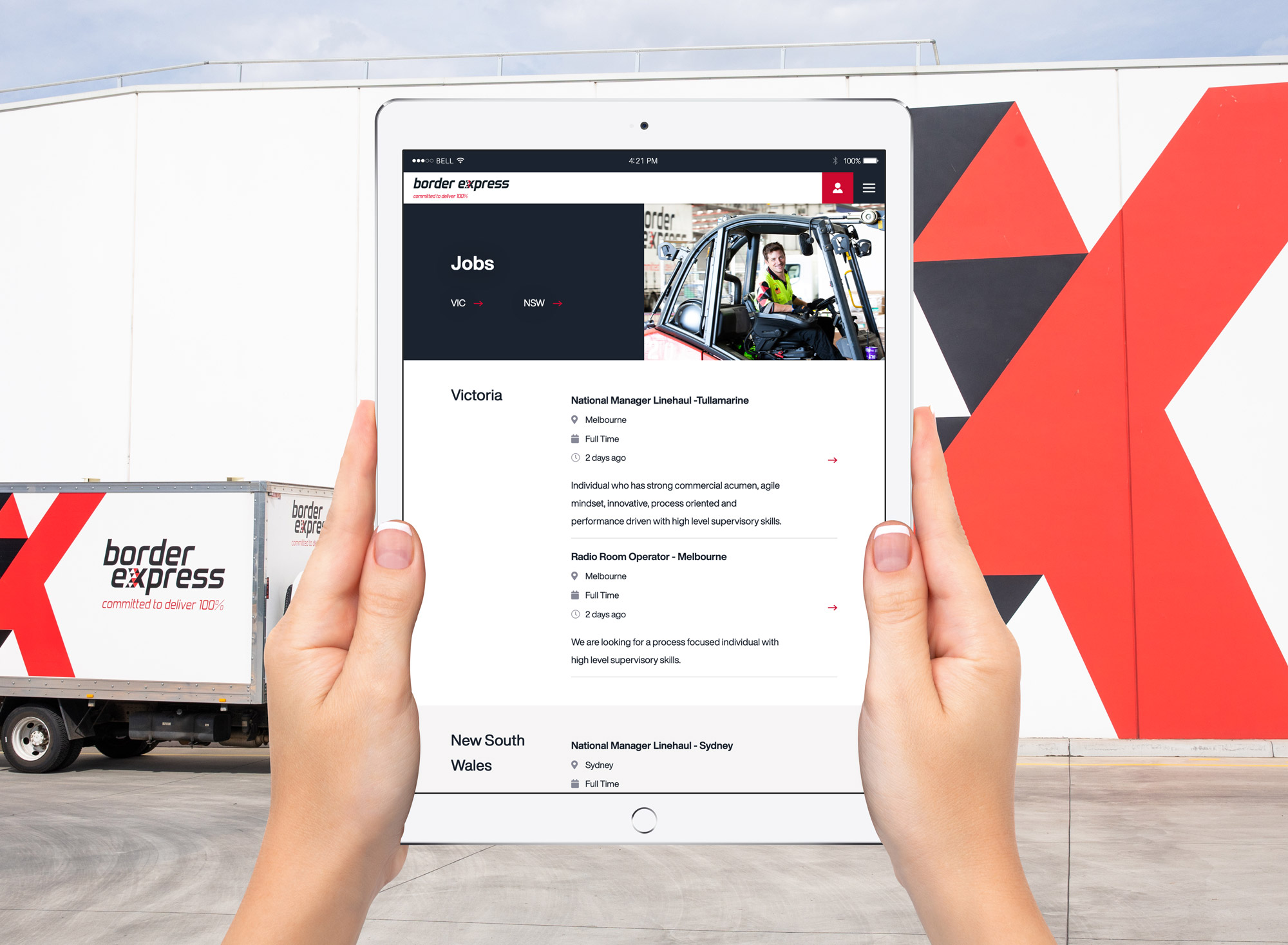 Door to door delivery
This project was a door-to-door resounding success founded by terrific client communication. Our talented team started from scratch with a strategy session at Border Express delivering a bright, user friendly, reliable and efficient new site to invite customer interaction.