Sometimes helping to change the world needs more than an idea, it also needs the ability to bring together information in a meaningful way. The CO2 Storage Resource Catalogue is an independent evaluation of geologic CO2 storage assessments created to help pioneer the acceleration of carbon capture, use and storage worldwide.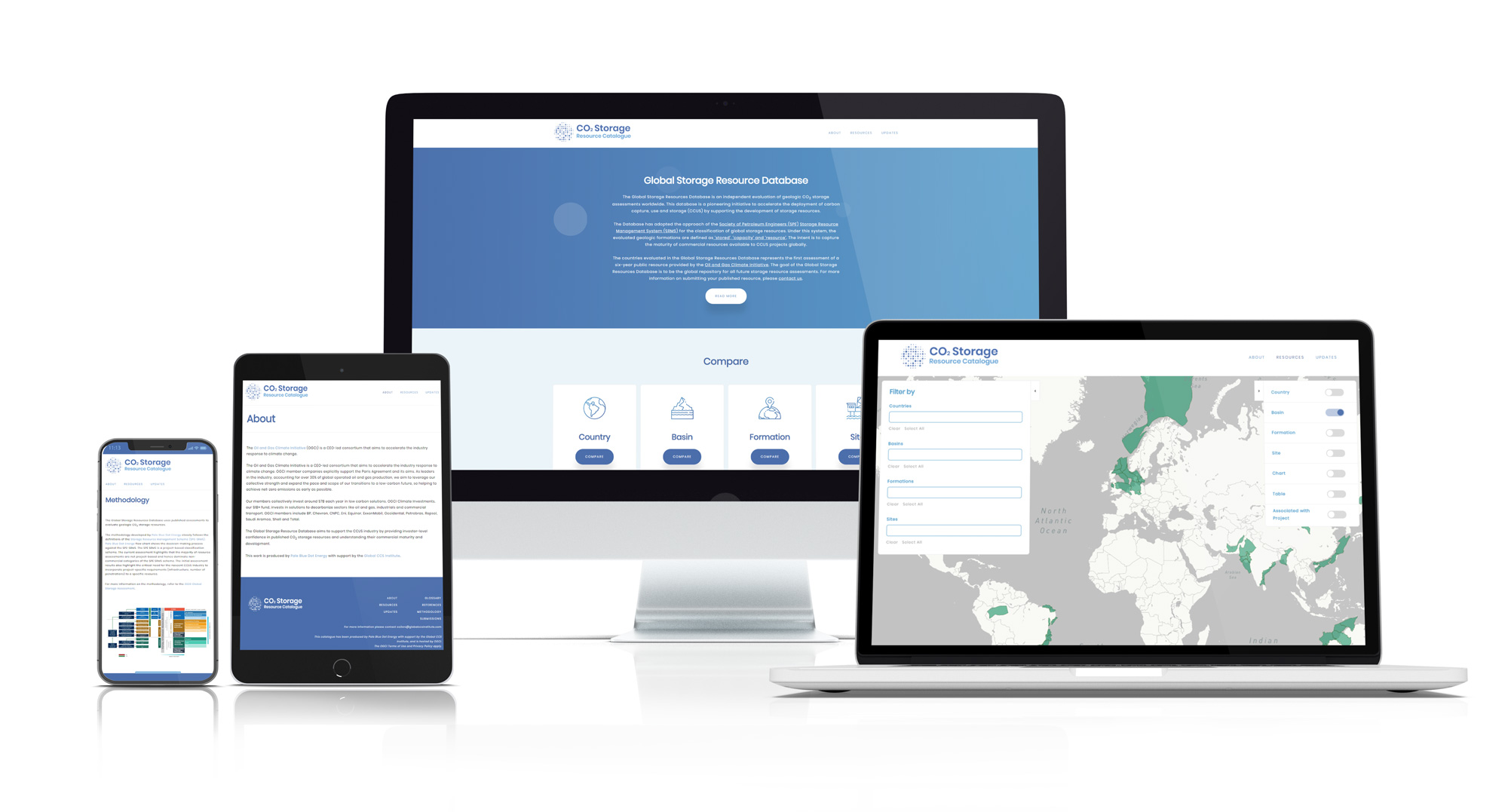 Helping people see the numbers
Sometimes the most important thing is showing people data in ways that help them to understand. Big data projects require attention to details and the ability to make meaning of what is often an overwhelming sea of numbers. By allowing viewers to see the data via a map, chart or data table the viewer can control what they see and how they see it to get the greatest meaning. A background uploader allows instant updating and an online form for other to submit additional information means that the CO2 Storage Resources Catalogue is easily up-dateable and always current.