Melbourne Water supports organisations and communities in the Port Phillip and Westernport region to enhance the health and resilience of its land, water and biodiversity. Phillip Island Nature Parks focus on the balance between conservation and eco-tourism. Together, and with 360South technology, the virtual tourism experience evolved!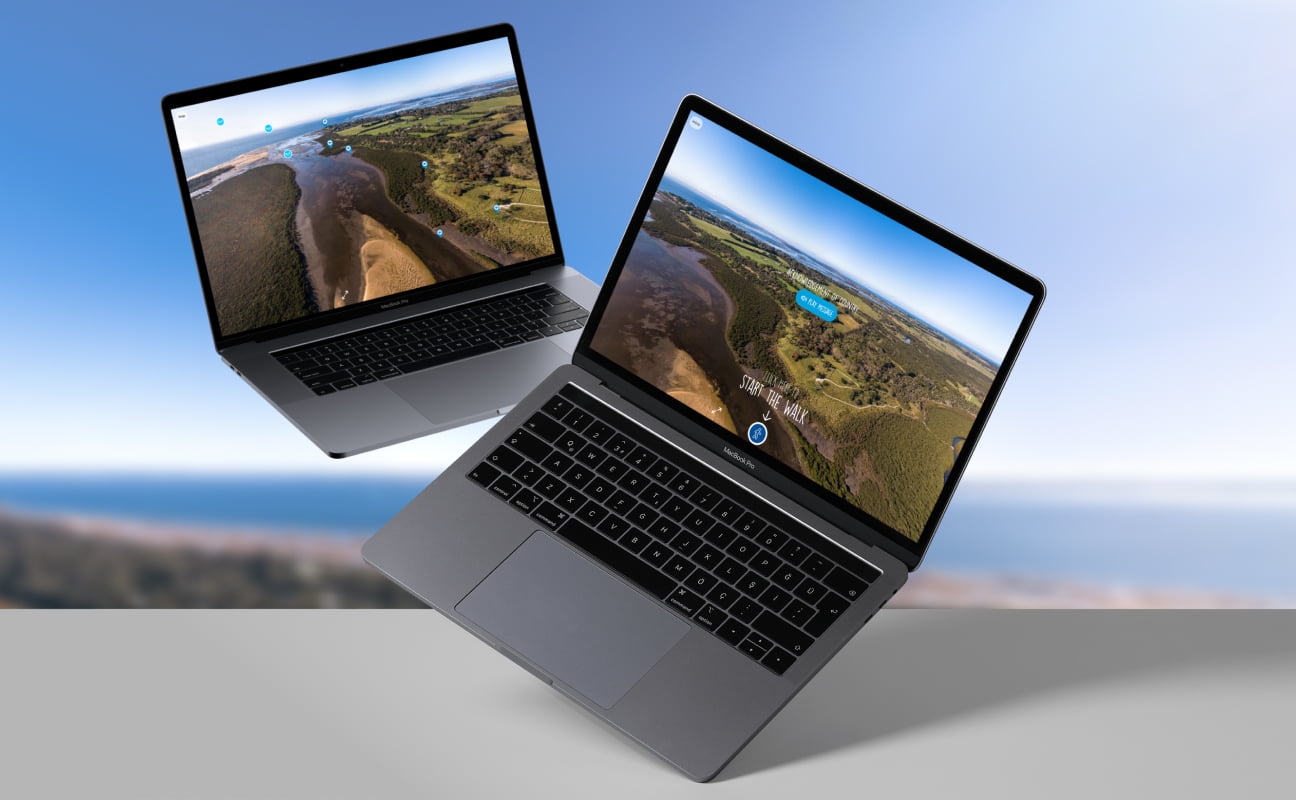 Virtual mindfulness amongst the mudflats and mangroves
Phillip Island, located in Bunurong Country, is home to the natural and unique beauty of Rhyll Inlet and Conservation Hill, an internationally significant wetland. Within this area exists a superb signed boardwalk experience, showcasing and educating visitors about the plants and animals inhabiting the area.
360South have assisted Melbourne Water and Phillip Island Nature Parks to bring this linear walk to the masses via an interactive 360° virtual tour which recreates the real-world experience as closely as possible. The tour enables students and the wider general public to enjoy the experience remotely, and inbuilt interactivity keeps users engaged and immersed. The highlight is a unique goose-spotting game!