Acton Advisory is a boutique advisory firm delivering specialised, high quality investment banking services. Their uniqueness lies in the dual ability to expertly advise in both the public and private sectors, setting them firmly apart from their competitors. The remit to 360South was to create a premium website that clearly communicated this to their client base.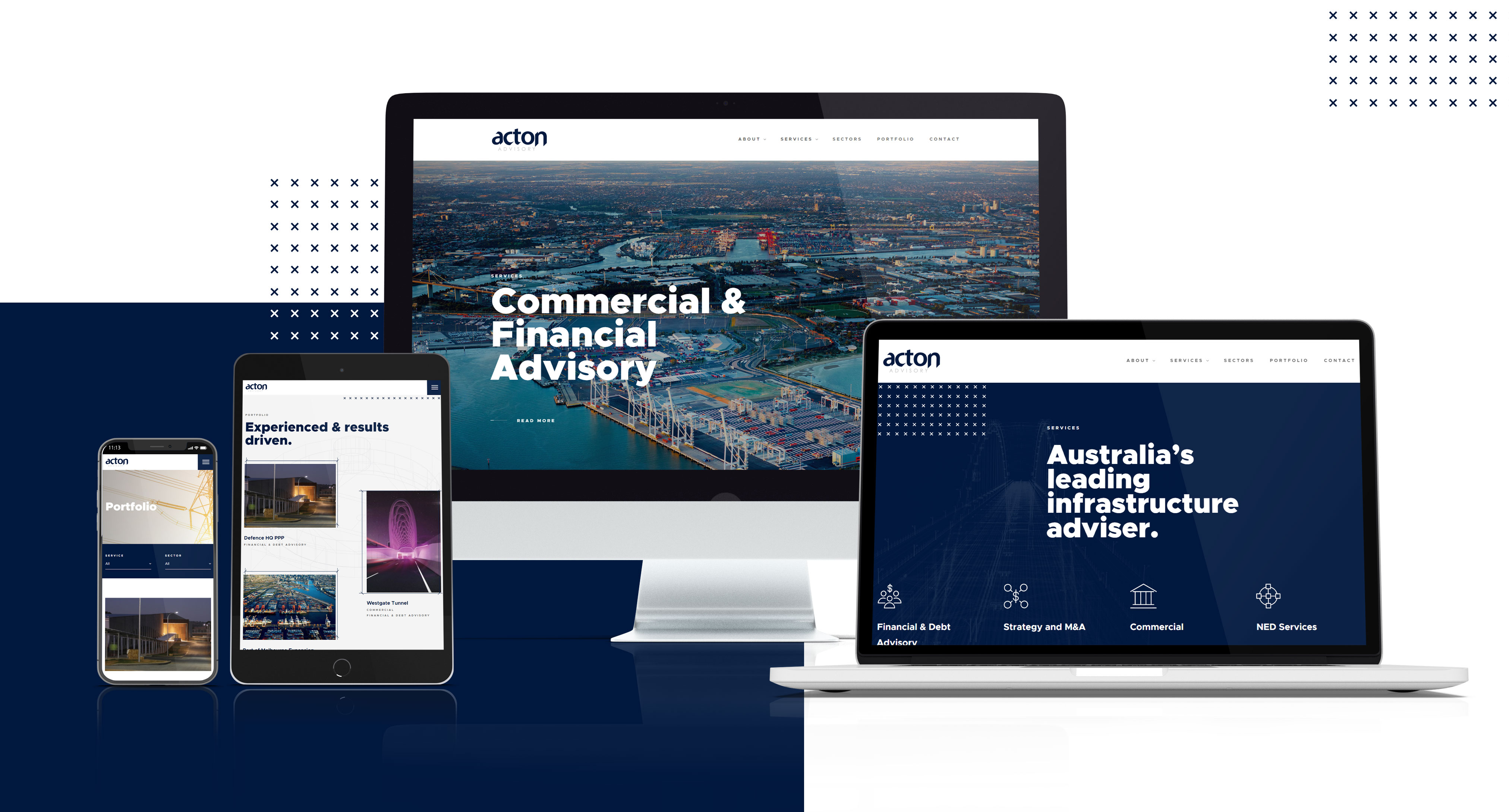 A digital portfolio for finance specialists
The website would need to emulate their projects, large in size and scale, and would take the site visitor on a journey coasting from financial service to associated case study and project, and back again, all the while conveying a sense of quality imagery to support their premium brand.
360South delivered this and more – understated, yet creative animation, visually draws attention to key projects, and a mid-tier filtering system enables the user to search services by sector with ease. Overall, the clean and well-structured website will strengthen the Acton Advisory brand and support the firm with their ongoing growth.