Did you know that generous donations of goods will end up in landfill during times of emergency? This is a serious problem that the World Food Programme has chosen to address through an engaging and interactive website.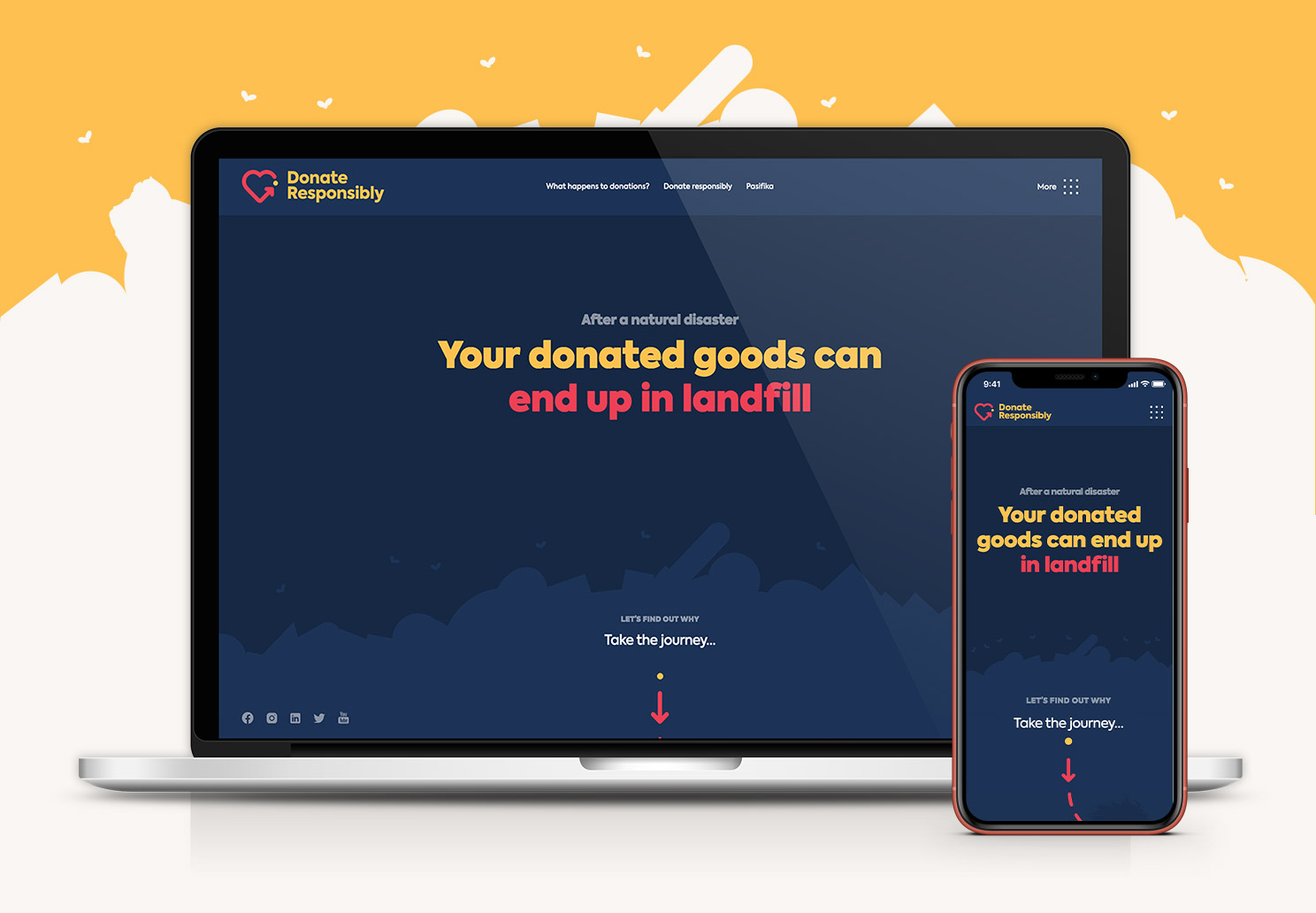 Making the message memorable
The challenge was to change behaviours in a way that made the message stick and was shareable. Although disaster relief happens in serious times we chose to inform and enlighten in a way that wouldn't create stress or guilt to those that had previously provided goods. Taking people on a journey using animation, interactivity and providing a calculator to see the benefits of cash helps people to understand the consequences of their actions and makes it easier for people to share the key message – Donate Responsibly.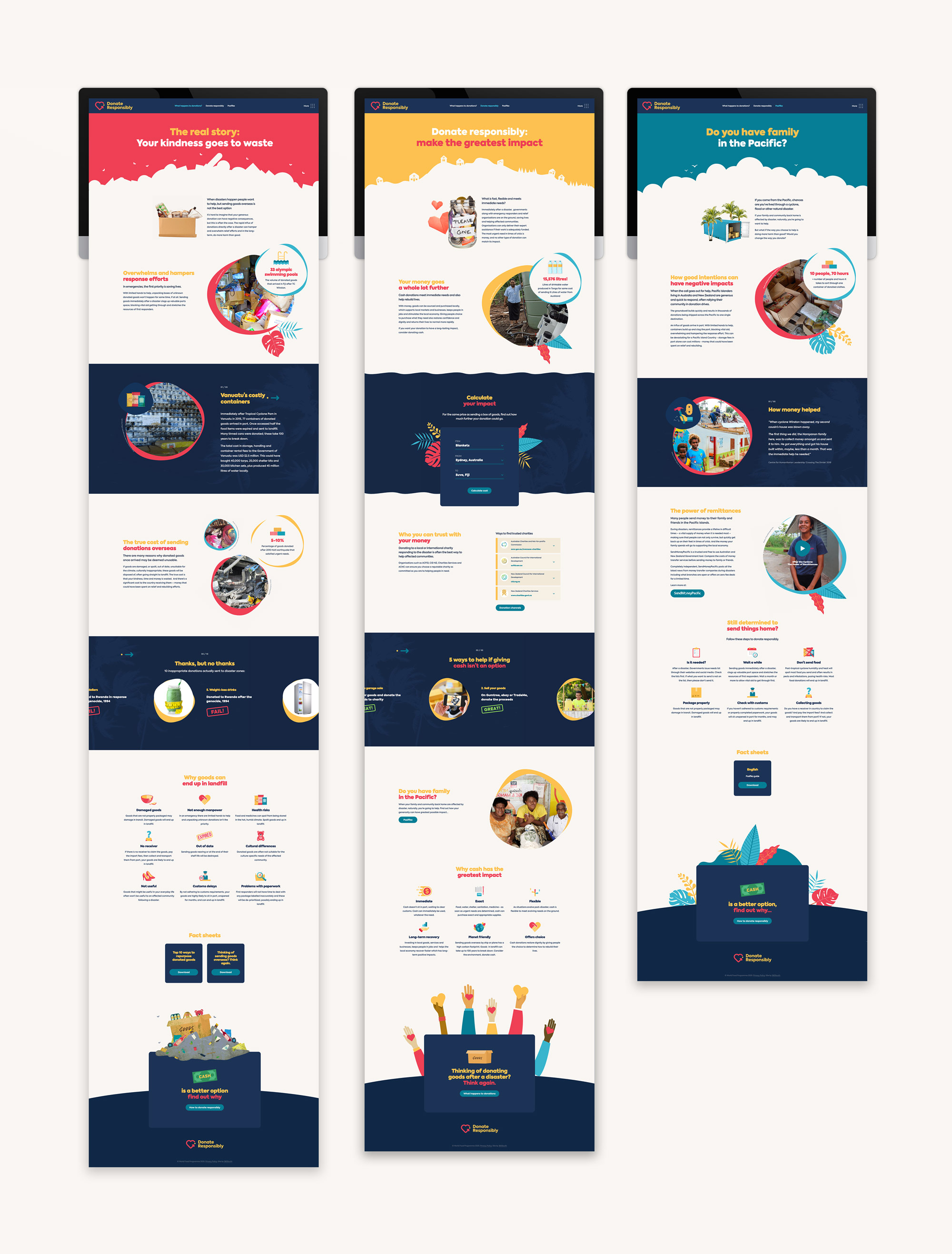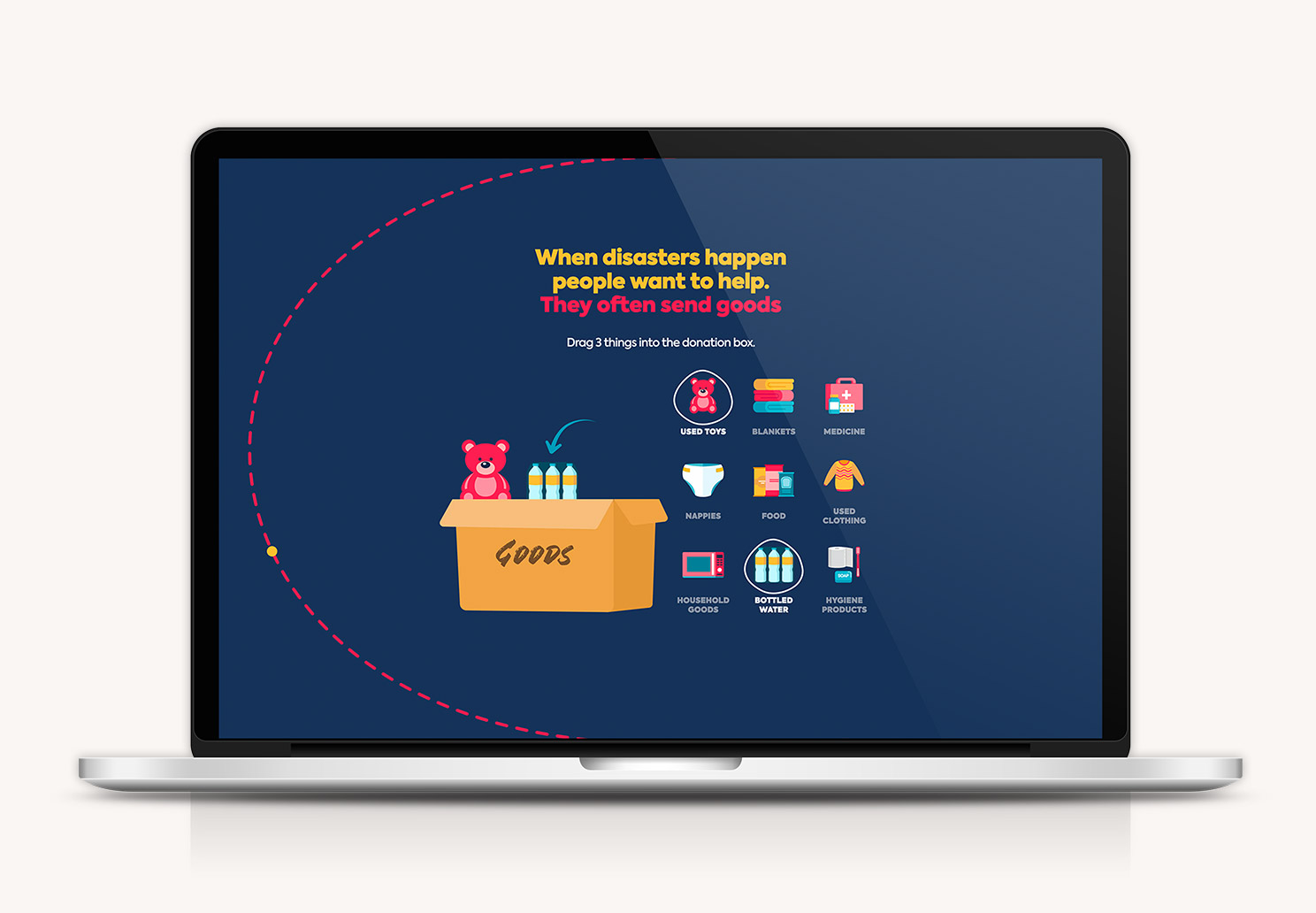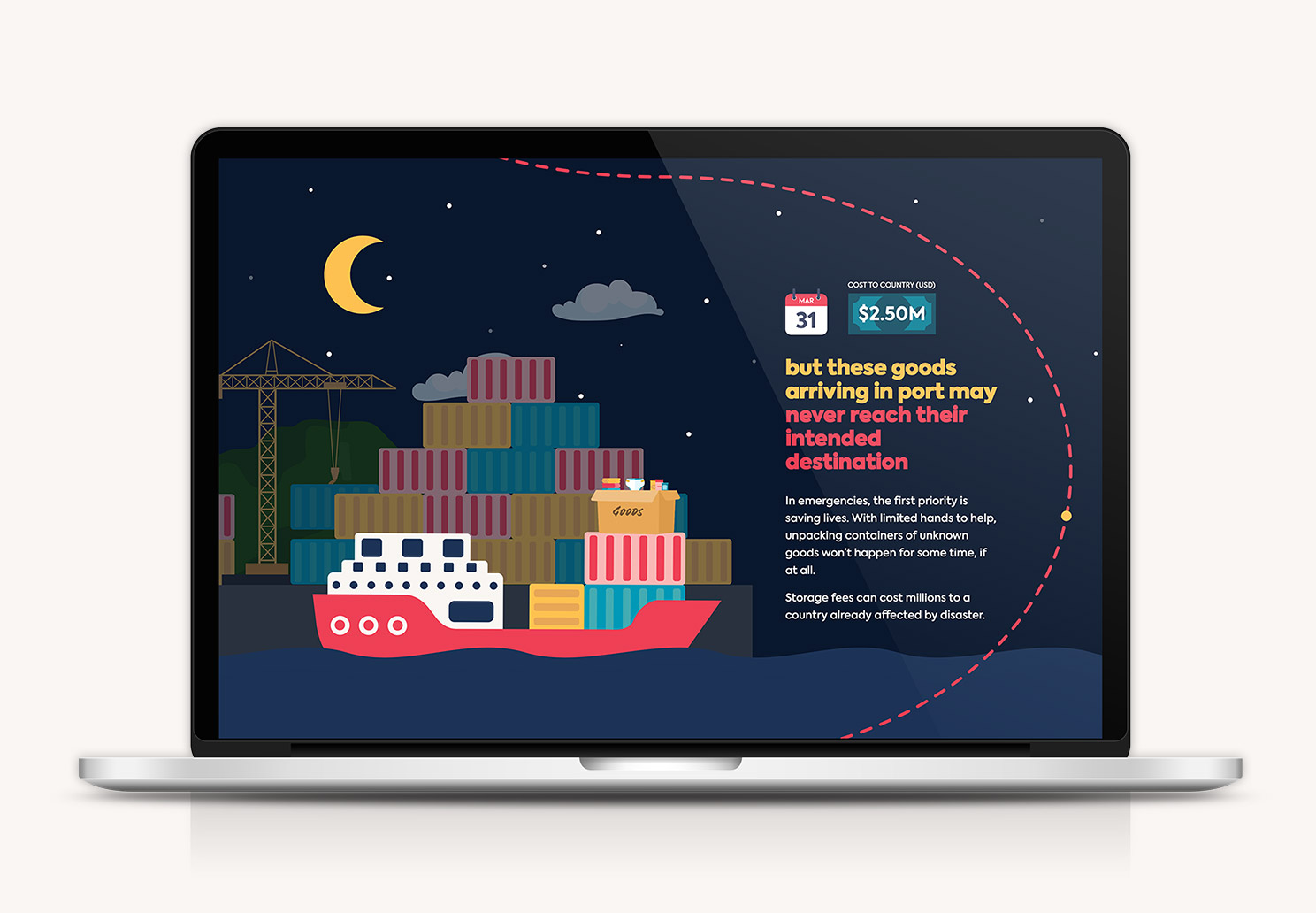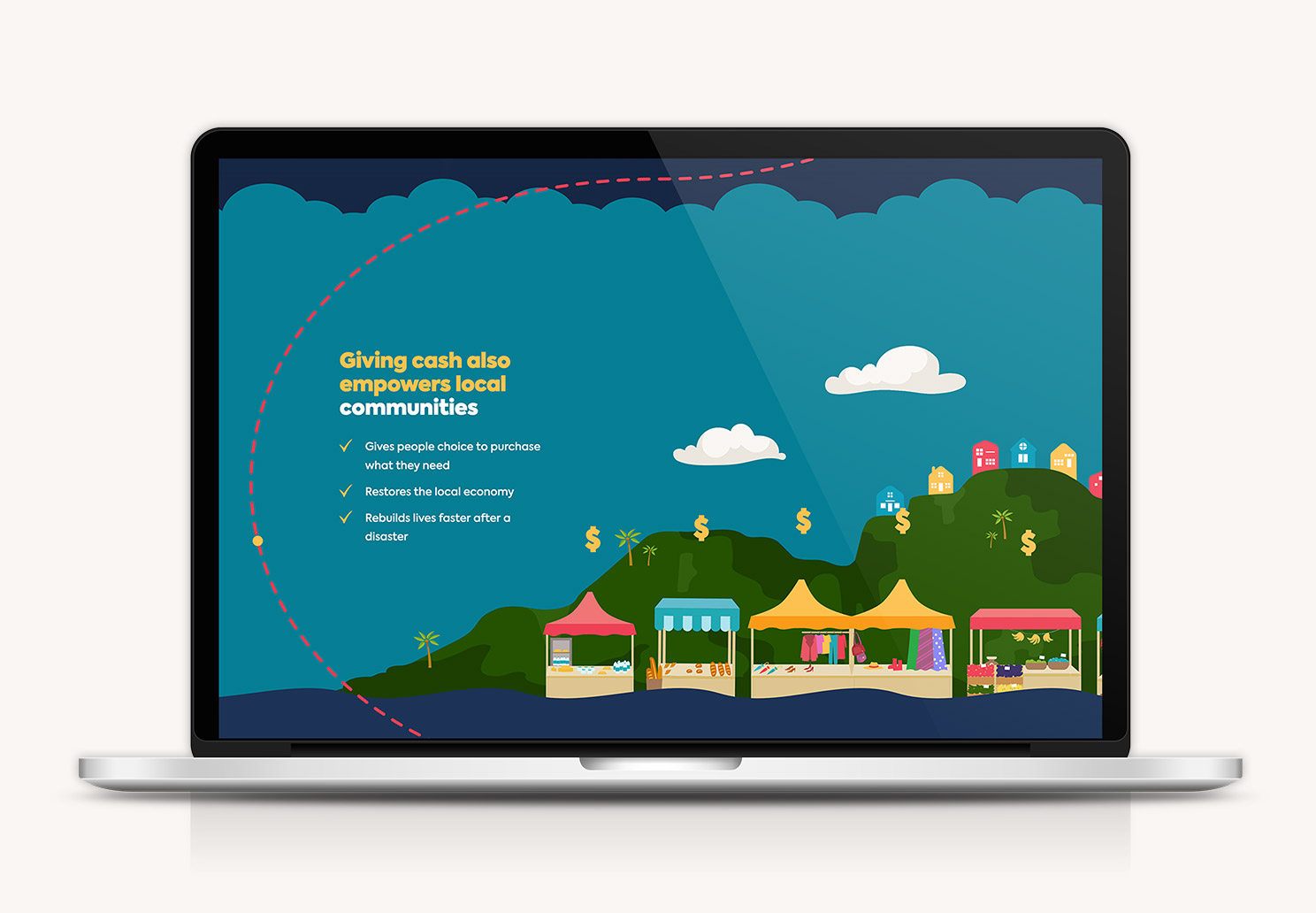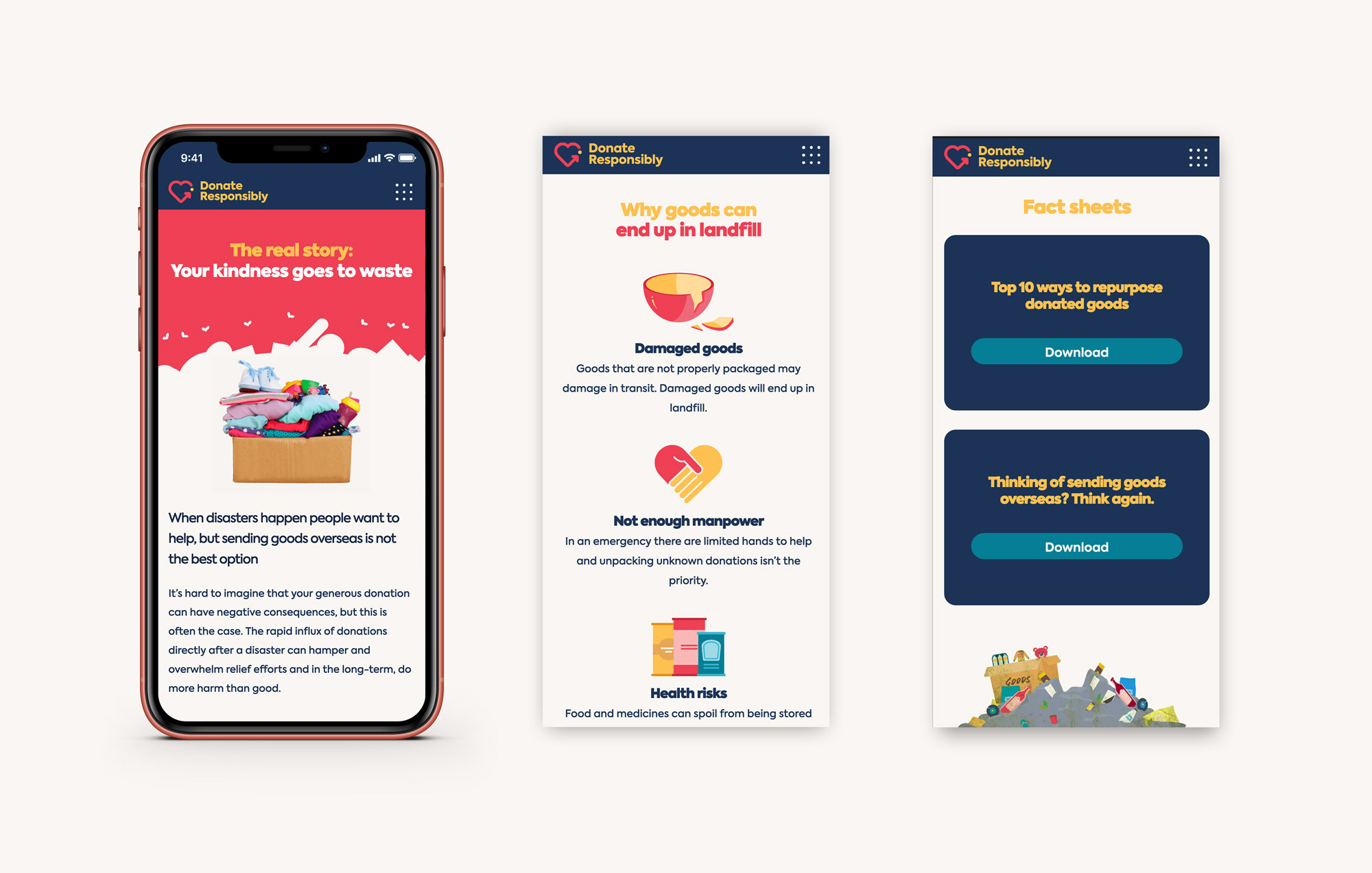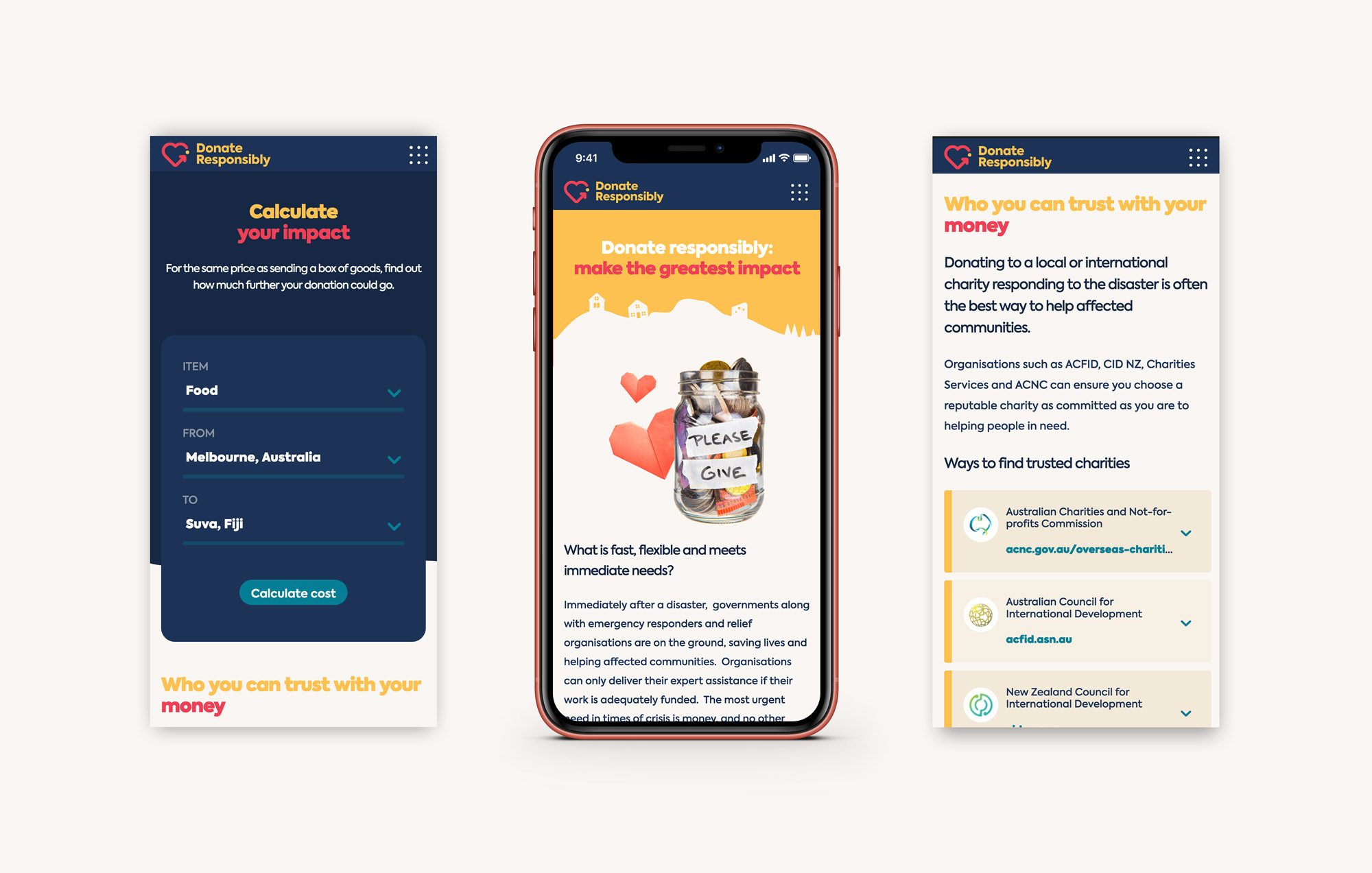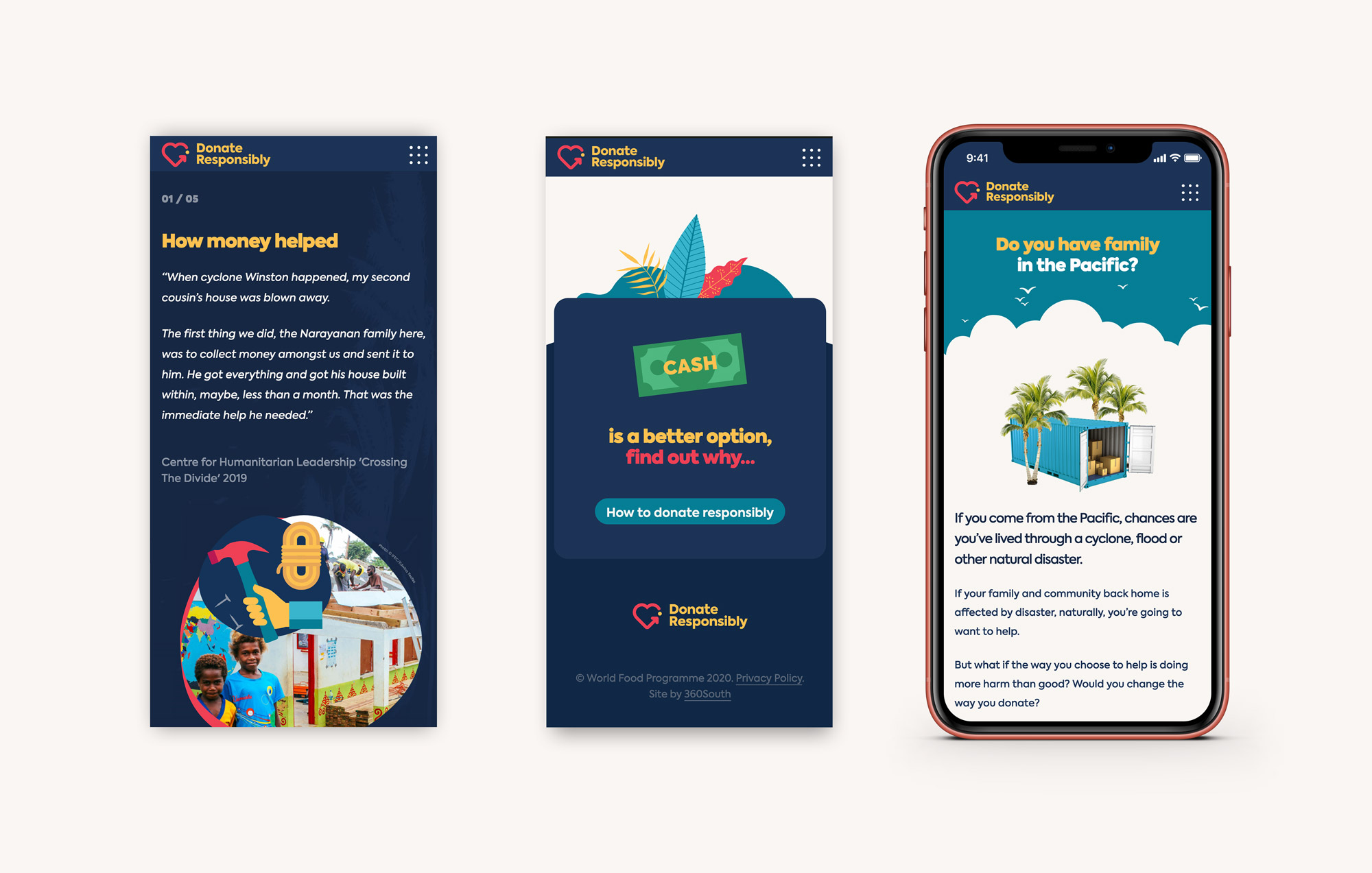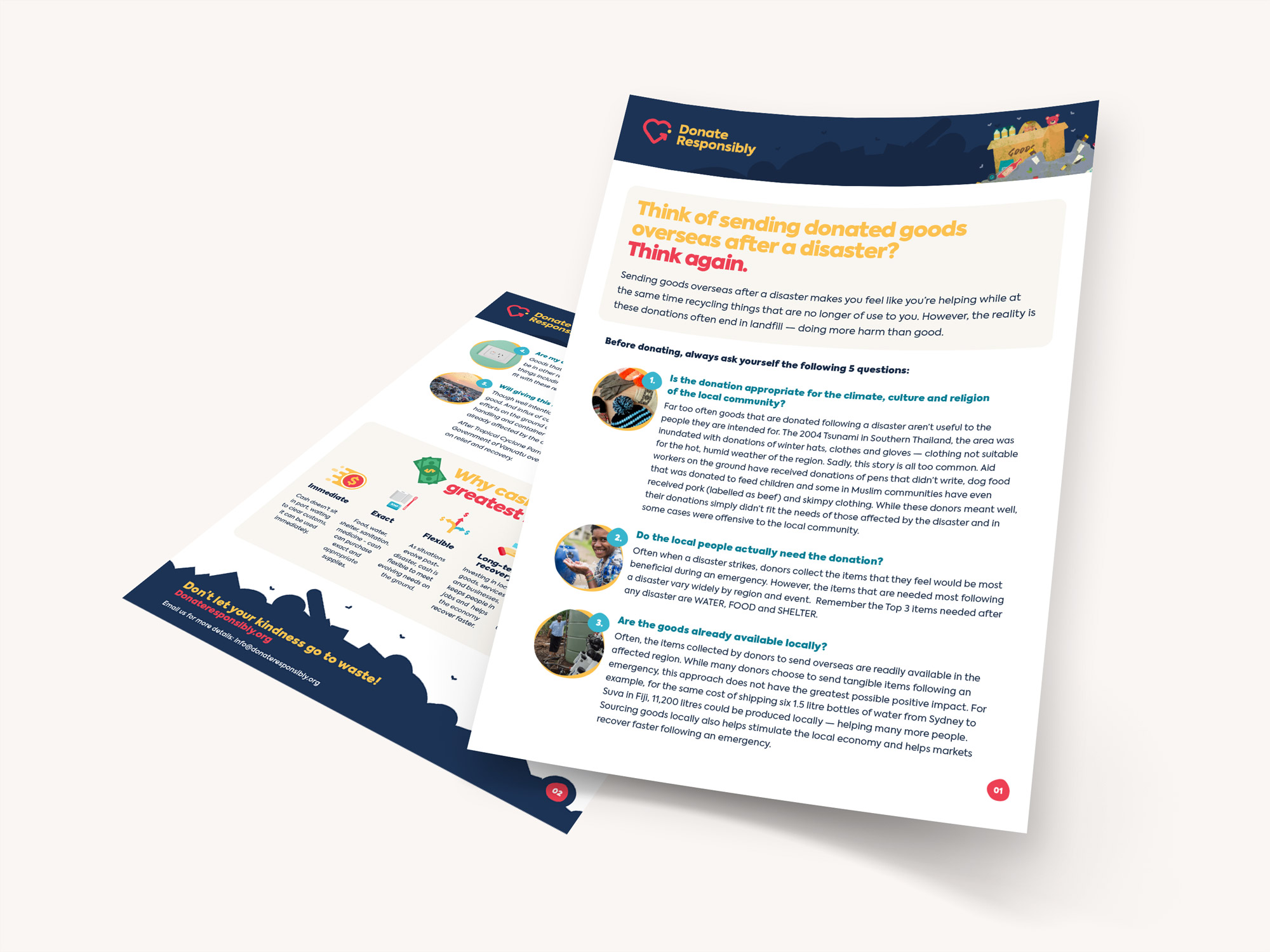 Social Campaign
To help get Donate Responsibly out into the world we created social cards, ads and gifs to intrigue and entice audiences to learn more. By using attention-grabbing imagery and asking shocking questions like, 'Can you believe someone actually sent a chandelier to help after a natural disaster?' we're helping to get people curious about where their generosity ends up.