As an emerging company in the rapidly growing Financial Technology sphere, Credit Clear required an update to their stakeholder communication, graphics, website and overall brand and aesthetics. 360South's designers used modern and forward-thinking design principles to create custom graphics, smooth user interfaces and clear visual communication, elevating Credit Clear's product message and attracting new clients.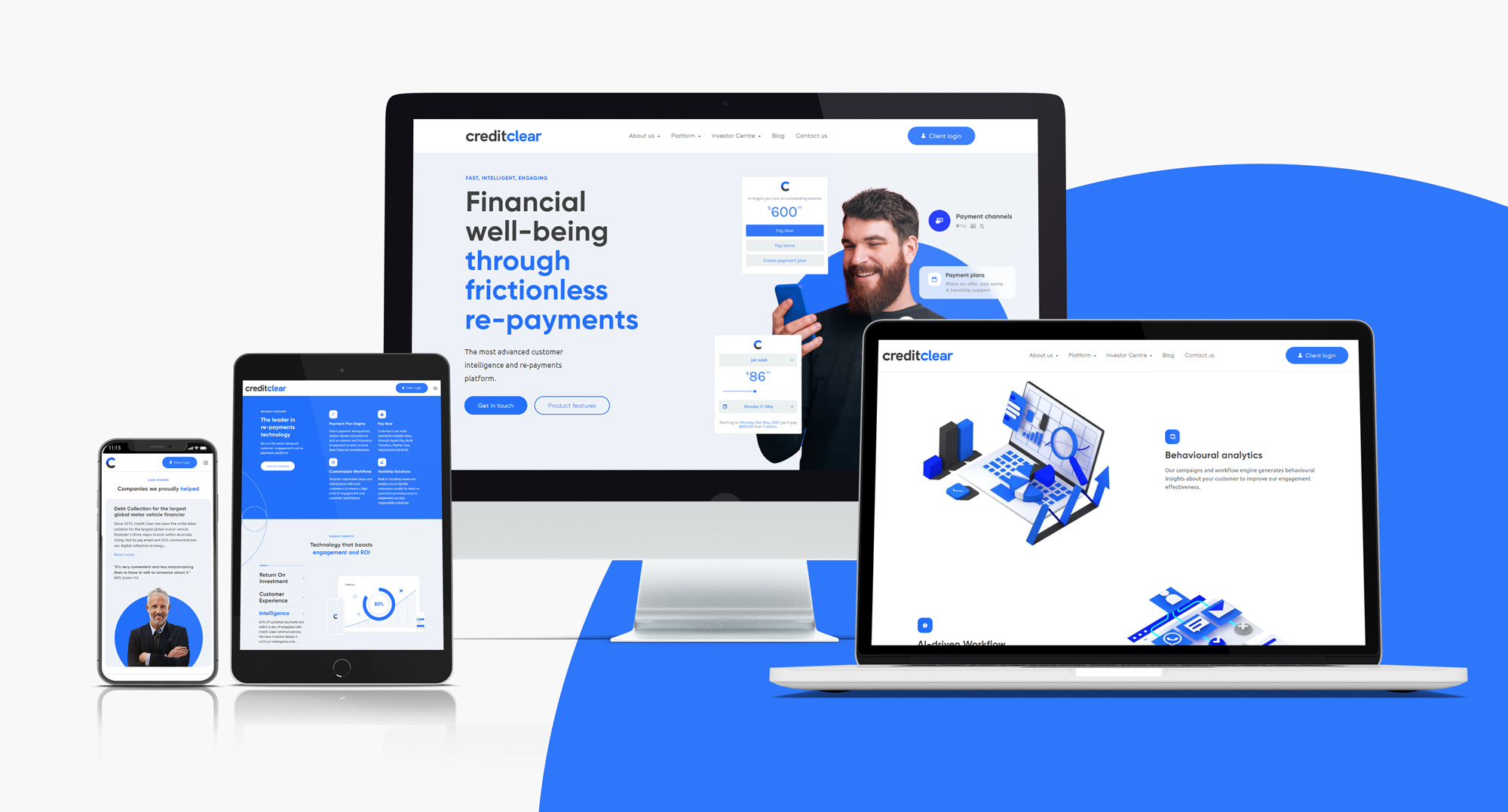 Rapid Changes for Rapid Updates
The environment of the financial space can change rapidly, and Credit Clear requires their site have up to date information as soon as anything changes for their stakeholders. Through live integrations, 360South was able to ensure the ASX and share price updates are shown live on Credit Clear's website as those changes happen, rather than requiring manual editing for every update. Saving time for our client and their stakeholders!
As a full website overhaul 360South was assisting Credit Clear with all aspects of their website, from design to copywriting. The final product is a shining example of a collaborative editing process with the client. Both 360South and Credit Clear were comfortable communicating feedback on changes to ensure the website emerged as the best possible version of itself. This communication between us means that their stakeholders and clients now have a clearer understanding of the service and product they offer and engage with a more enjoyable user experience online!
We're proud of the result we produced for Credit Clear's website. Clear and communicative design has created a product the client is incredibly pleased with, and we're personally excited to have assisted in elevating their brand, marketing communication and overall sales success.