Johnson Tiles were looking for a full website overhaul. Starting with a need to connect their ERP system with the consumer portal, 360South built seamless integrations making the user experience not only sales-focused but accessible and enjoyable to navigate. Users now can easily find the full Johnson Tiles range and access all assistance tools at their convenience.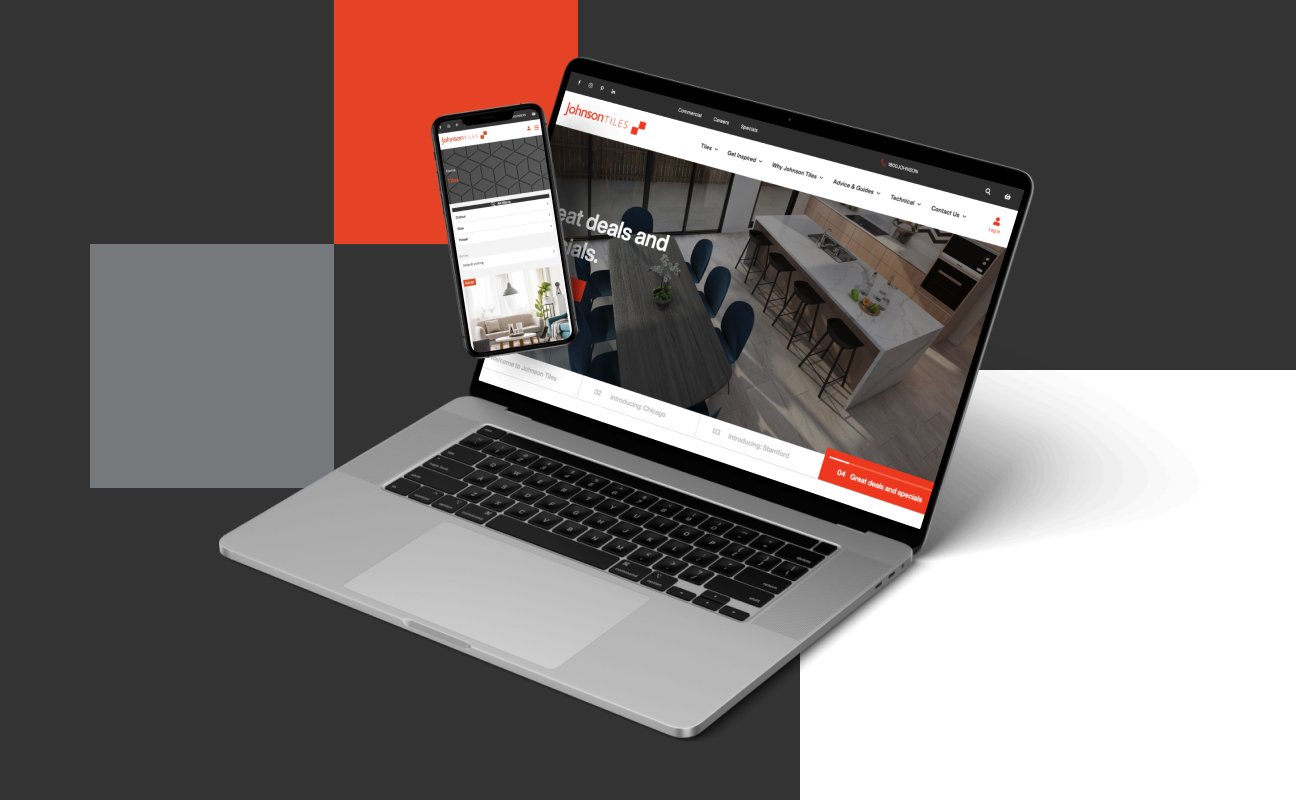 Integrations
Without
Interruptions
Juggling stock numbers, changing ranges and shipping and line management meant that not only did the Johnson Tiles website need to integrate seamlessly with the Epicore ERP. 360South had never had a website connect with Epicore, so we're proud that not only were our developers able to marry its live data with a smooth user interface but that the client specifically highlighted the integration as a huge success of the final product.
As a leading national provider, a full website overhaul also represented a considerable undertaking. The outcome of this website was the result of a genuine extended collaboration between 360South and Johnson Tiles. The scale and timeline of this project meant that 360South could receive repeated input and feedback from the team and Johnson Tiles, and was able to build the website they required. 360South builds websites for our clients, and the space for collaboration and communication always yields our best results.