Originally practising under 'Jurmaine Health', Invictus Health was the result of the mental health and physical health teams at Jurmaine splitting into separate entities. Invictus Health was to focus on mental wellbeing and performance under their new branding. This new brand needed a digital home, so 360South was commissioned to create its website.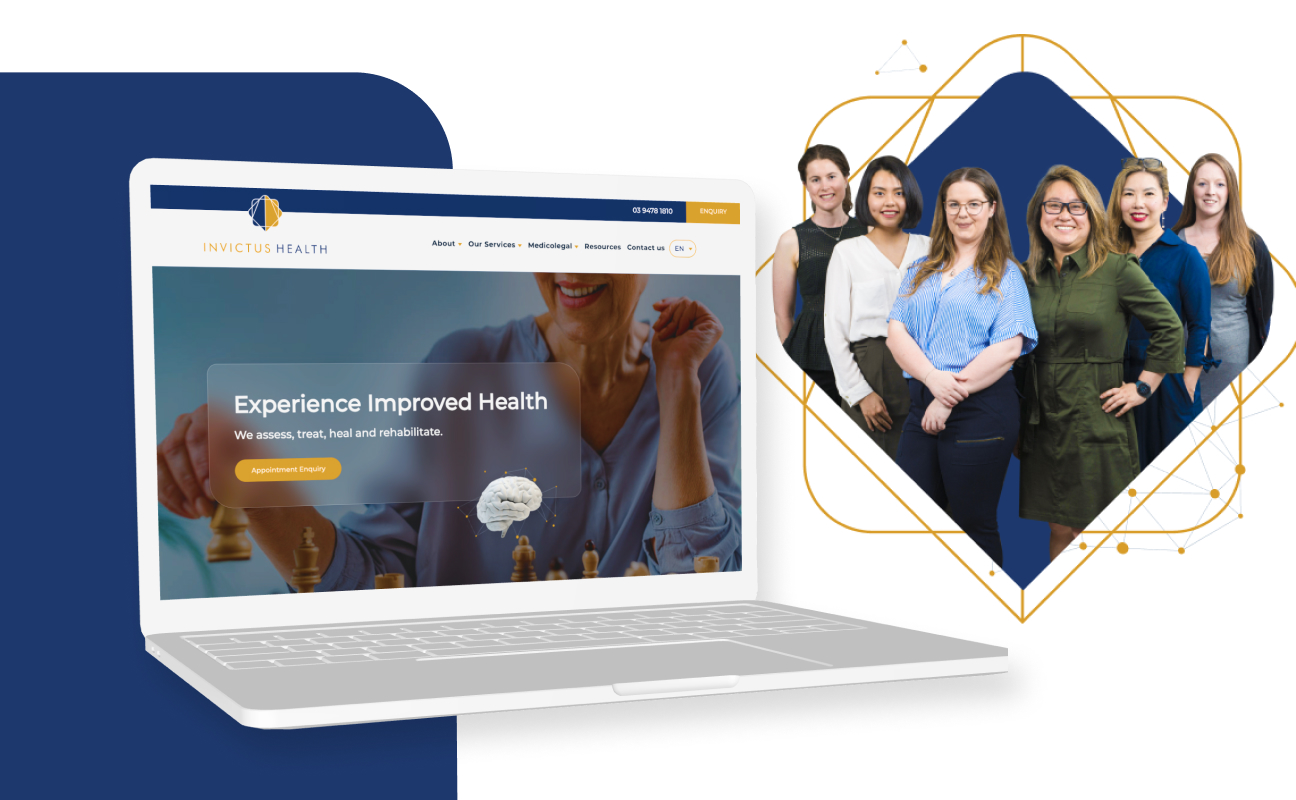 Straightforward Access to Integral Services
Thanks to smooth collaboration with the team at Invictus Health, 360South was able to quickly produce a website that prioritised user experience while remaining true to the branding Invictus brought to the process. The website employs engaging graphics and interactive elements to guide users through the experience and easily access the services they're seeking.
Clients being able to access the right service for their needs is integral to the Invictus Health model. Much of that service is reliant on staff members being able to easily organise, and respond to, incoming requests and enquiries. 360South was able to integrate the Asana work management platform into the website directly so that all requests and enquiries were collated and organised for staff to follow. This has allowed staff to stay on top of requests and enquiries, further cementing excellent accessibility for potential clients.